Classified ads are becoming popular and Ore Richard has taken to play in the niche, albeit with a twist. Unlike many regular classified ad websites, Kwilist allows users to advertise their vehicles by recording and uploading ad videos.
Ore Richard launched Kwilist on April 17, 2017. The new classified ad platform affords users the ability to reach their potential customers at no cost.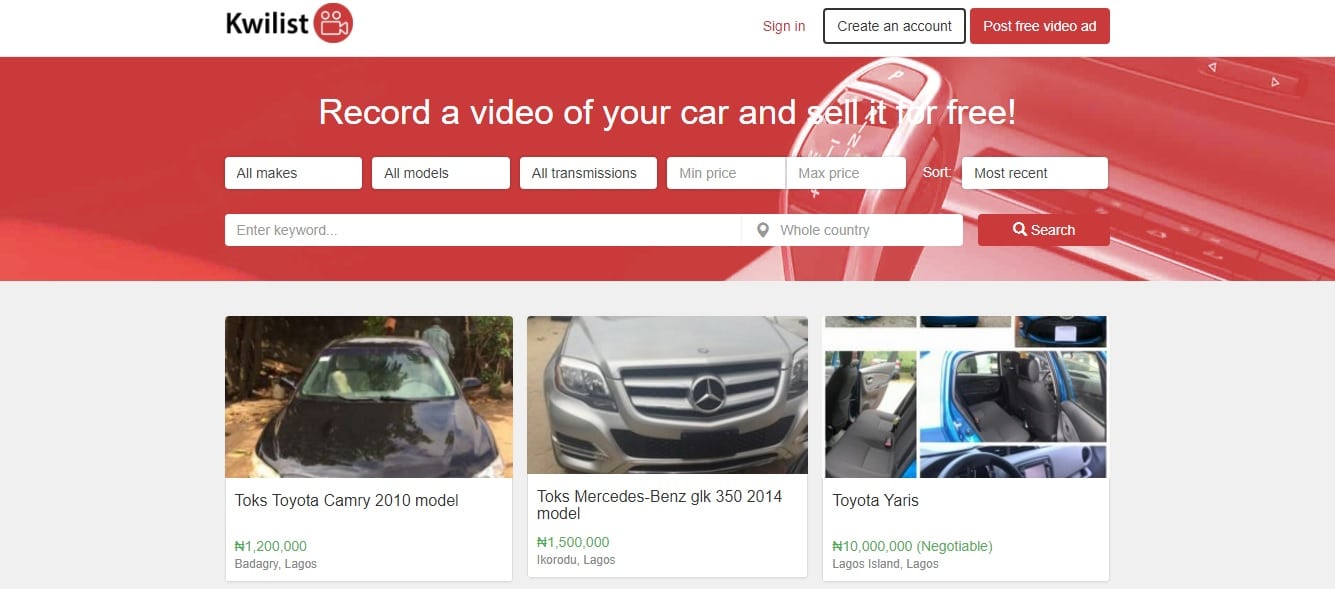 Activites on Kwilist goes pari passu with buyers and sellers. Through videos, sellers can give, not just a visual but a detailed verbal description of their cars while showing its functionalities. Buyers also will be able to inspect the both the interior and exterior of vehicles, know its condition, and make more informed judgements before closing purchase deals. The good news is, users, get to do this for free.
Kwilist is the perfect answer the buyers have been waiting for. It allows one who wants to buy a car to inspect the car right without travelling miles. Its a perfect solution against fraud.
Ore Richard, explaining more on their value proposition said given that anyone who really wants to sell a car very fast will not hesitate to upload a 200MB video if necessary, not everyone who wants to buy will be willing to exhaust that much bandwidth. As a result, Kwilist auto compresses uploaded videos to give great viewing quality and light-weight playback files. Hence, a 200MB video uploaded can be watched with less than 20MB.
Although Kwilist majors on video ads, it also supports conventional picture ads. Cheki, Jiji, and OLX play in the same market as Kwilist, but according to the founder, none does it exactly the same way.
Ore Richard Muyiwa runs the platform with Goke Oyedokun.
You may visit the website to learn more about its operations. While you do that, do not forget to drop your opinions about this startup in the comment section.
---
Discover new startups every weekday by noon (WAT) | Pitch your startup here.
---
Techpoint is conducting a survey of tech worker salary satisfaction in Nigeria. Please take just three minutes to fill this anonymous form. Thank you.