WhatsApp placed a few vacancies on its blog. With over 200 employees in its ranks, these job openings look insignificant until you realise how important they really are.
The job openings in the Facebook-owned instant messaging platform are all in the business department; Product Manager and Product Manager for Monetisation. Going by the job descriptions outlined, these roles are for monetization.
Since inception WhatsApp does not possess any public revenue model. Even the $1 fee that seems not to be enforced was eventually scrapped.
After Mark Zuckerberg splashed a whopping $19 billion dollars to acquire the messaging app, I suspected something had to give; money had to be made. Going by the roles to be filled, the change has come.
Here are 4 ways WhatsApp can monetise; you as the end user will not like most of them.
New products
Descriptions for the roles -- especially product manager and monetisation -- make an emphasis on product development, innovation and new features.
Some responsibilities outlined are; " [to] Lead the ideation, technical development, and launch of innovative product features, Drive product development from small features to entirely new products"
From its recently launched Snapchat-like story feature to the GIFs and group chat feature, there are already small features that can form part of other new products which in turn can be marketed and sold under a new package.
Ads
Two months ago, I launched WhatsApp and ads were plastered under all my chats. I gasped, did a double take, took plenty screenshots and was about to go off on a long rant/article before I realised a 3rd party app was responsible. There and then, I wondered what WhatsApp ads will look like.
The 3rd party ads did not look tacky or anything, just alien and unnatural, we may not have to wait long to see actual ads from WhatsApp. This is not a far-fetched idea as ads are one of Facebook's highest revenue sources.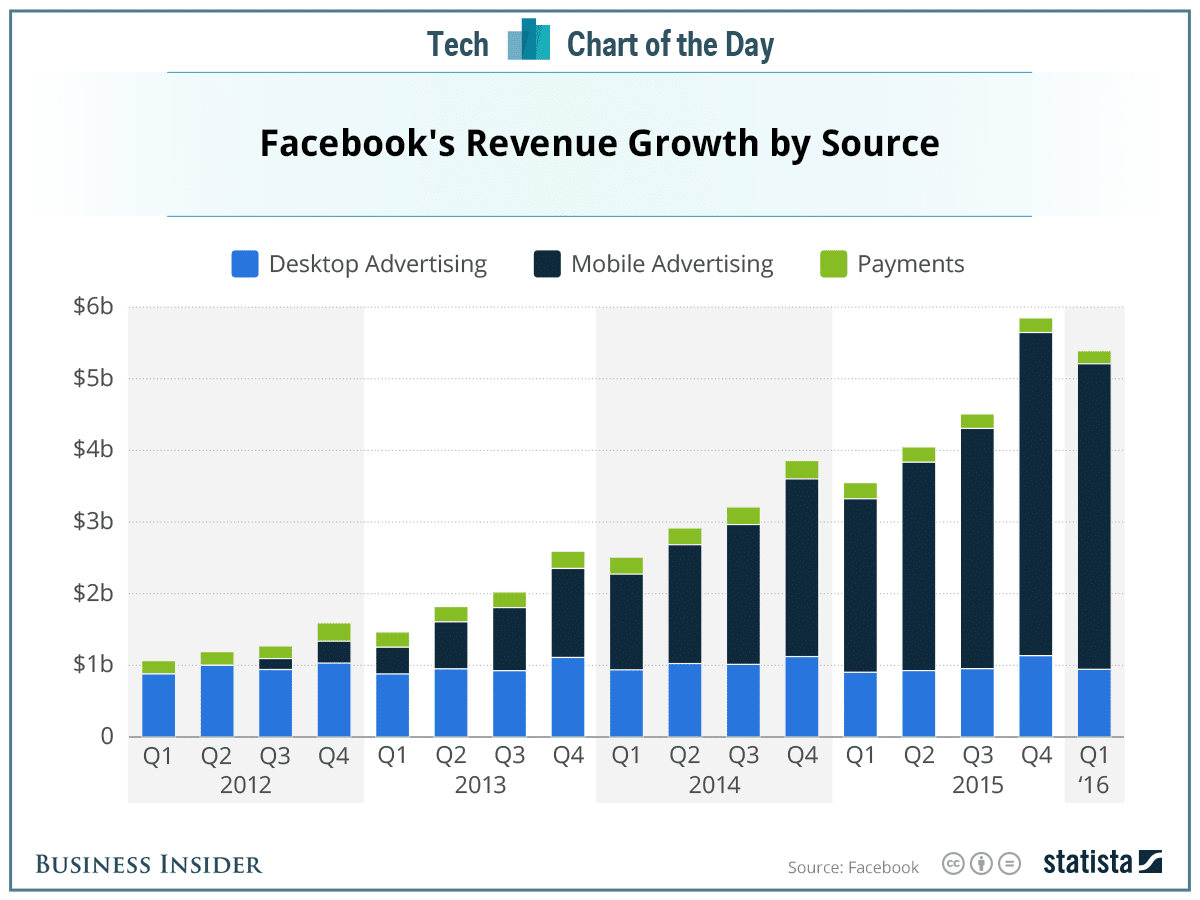 Even though WhatsApp has always been against ads, things probably changed up a bit when Facebook came into the picture. We've not fully gotten over the "disruption of aesthetics" that ads in the middle of Facebook videos cause. WhatsApp ads will just be unusual and painful to watch (or read).
WhatsApp already shares (your) data with Facebook, what's stopping them bombarding you with targeted ads to make money? Nothing.
Subscription model
You probably have come across the '$1 monthly charge' hoax. Now that I think of it, the messaging platform may have been using these hoax messages to test the waters with us or not (I'm just kidding. Or am I?)
A $1 dollar (₦351) monthly charge is a good bargain considering that WhatsApp offers free video and voice calls with its instant messaging feature. It will be like paying for all your phone and multimedia communication services in one package and on the business side, this looks like the juiciest deal for the instant messaging platform.
With 1.2 billion users worldwide, do the maths. Even if the fee loses 300 million users to other instant messaging platforms like Telegram, there are still 900 million people left and $900 million dollars in revenue every month. Phew!
But this monetisation method is highly unlikely because of focus on developing markets. Countries in these regions have people who are said to live below $1 dollar a day.
B2B
On the 17th of May 2016, the Financial Times (FT) launched on WhatsApp. Users add a number, reply with a prompt and the bot gives them a daily dose of select FT articles.
Apart from media organisations, any company in the world will pay to 'say something', anything to 1.2 billion people in the world. It's just a matter of figuring out a pricing model and the right non-intrusive structure and we are in business.
After highlighting these points, I feel primed for one of the advertised roles. While I'm waiting for an interview call up with Jan Koum himself, brace yourself, winter WhatsApp is coming.