The Lagos Chamber of Commerce and Industry (LCCI) is announcing the 3rd edition of its Information Communication and Telecommunication "ICTEL" expo scheduled for the 25th to 27th of July, 2017. The expo will kick off with a 2-day hackathon tagged 'Hack4Good', in partnership with IBM and Techpoint.
Why a hackathon?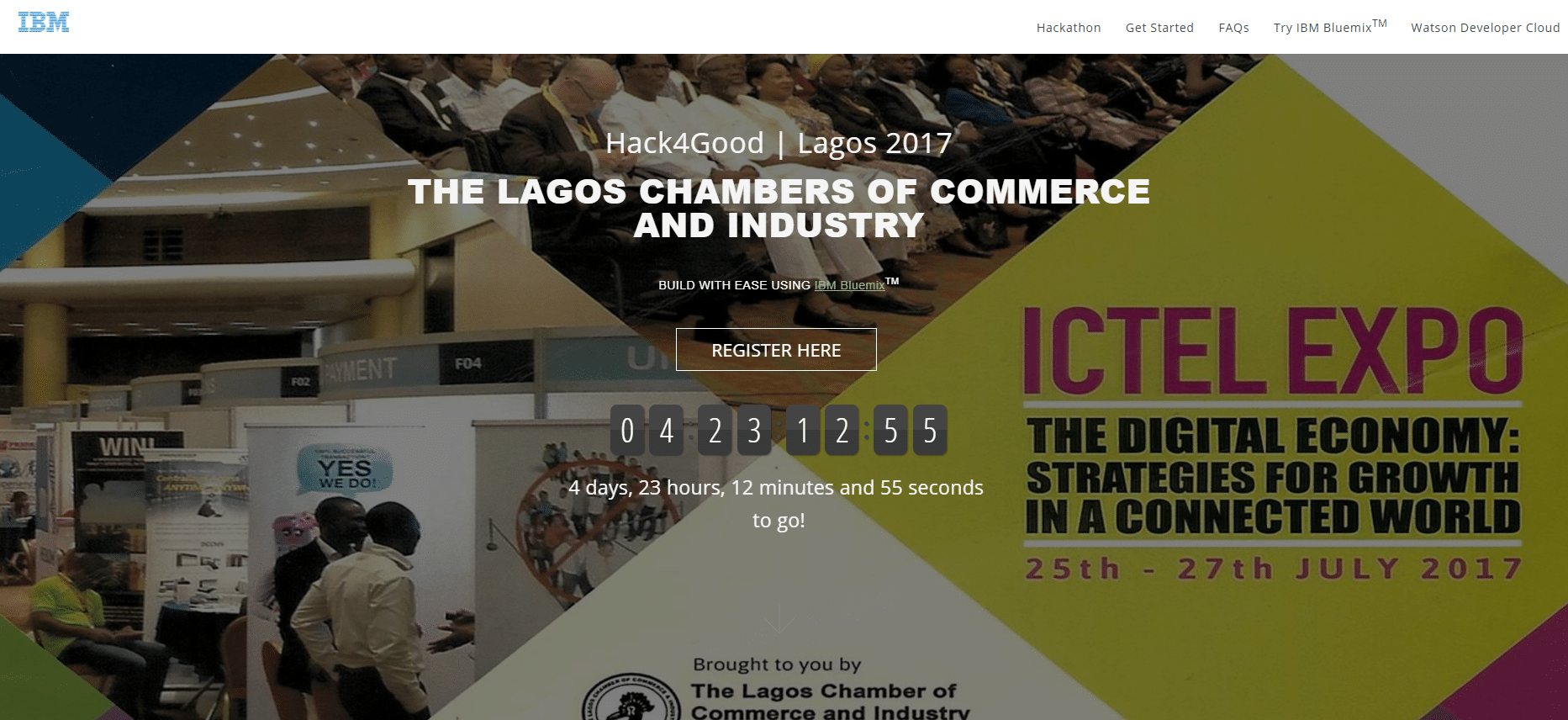 Rather than sit and complain about the state of the country, this is an avenue for you to hack for a good cause. The idea is to inspire innovation and generate unconventional but working solutions to intractable social problems. Hack4Good is an important part of the ICTEL expo 2017 as developers will come together to collaboratively build and launch mobile or web apps for solving important social/ business problems.
Who can take part?
Hack4Good is open to software developers, data scientists, UX designers, ICT experts, engineers, students.
Details are as follows:
Pre-hackathon event: July 17, 2017. Time: 9AM - 2PM
Hackathon
Date: Friday, July 21st – Saturday, July 22th, 2017
Venue: IBM Lagos- Nigeria, Churchgate Tower II, 6th Floor, Plot PC 30 Churchgate Street, Victoria Island, Lagos, Nigeria.
Time: 8AM - 6PM
What is in it for you
By the end of the hackathon, teams are expected to submit working prototypes /demos that are relevant to solving various economic problems; legal, tax, transport, data science, climate change and infrastructure development.
Three teams with the most outstanding solutions stand a chance to pitch to CEOs of blue chip companies, the honorable minister for ICT and other business executives and investors. The winning teams will also get cash prizes. You also get the chance to try out IBM's Bluemix alongside other side attractions for free.
If the prospects excite you, go ahead and register and get acquainted with Bluemix for participation.