Following rumours of a possible takeover of Etisalat, owing to a $1.2 billion debt, relief finally came after the company reached an amicable agreement with the consortium of creditor banks. Etisalat is now on the path of restructuring with its newly-appointed board of directors to usher in the new phase of the company's business cycle.
Barring its recent struggles, Etisalat remains Nigeria's fourth largest mobile company. So, now that a restructuring is in plain sight, going forward, the mandate would be to launch the company into any of the first 3 positions.
For what it's worth, it seems (un)fortunate that the new board members are the ones primed to take on this seemingly impossible task. Perhaps a peek at their portfolio might prove convincing.
Joseph Nnanna (Chairman)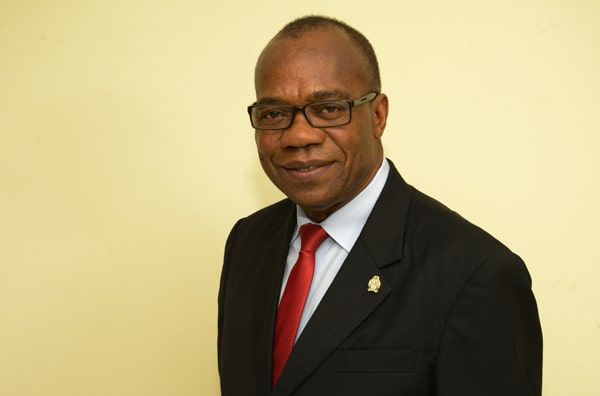 Dr. Joseph Nnanna has over three decades of post qualification professional experience. He was appointed Deputy Governor (Financial System Stability), Central Bank of Nigeria on February 3, 2015. He worked as a staff economist in the international trade and exchange rate section of the Research Department of the Central Bank of Nigeria.
Between 2012-2014, Dr. Nnanna, served as the Alternate Executive Director, representing Nigeria and 21 other sub-Saharan African countries on the Board of the International Monetary Fund (IMF), Washington D.C. He also served as a full-time consultant/technical assistant to the National Economic Management Team and the Presidential Steering Committee on Global Economic Crisis.
What to expect
Etisalat has been on the receiving end of loss with several lawsuits in the past. A prominent one that comes to mind is a case involving MTN, a competitor in the Nigerian telecoms space. Dr. Joseph Nnanna will bring along his wealth of experience in policy-making and implementation to the table. Perhaps he just might be key in influencing government policies and decisions in favour of Etisalat.
Boye Olusanya (CEO)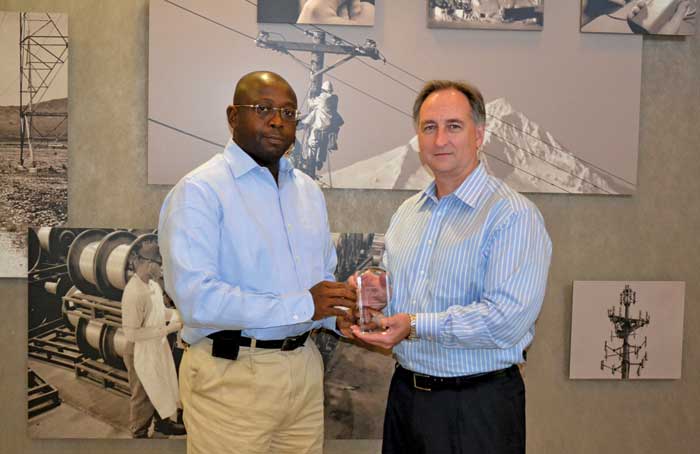 Boye Olusanya, who previously worked at Econet Wireless (now Airtel Nigeria), led the business strategy initiative for data services. Before parting ways with the operator, he also served as Acting Chief Executive Officer, where he played a deep role in managing the affairs of the company.
His experience also spreads outside of the telecoms industry, as he handled top-level responsibilities at Dangote Industries Limited, where he served as Chief Business Transformation Officer responsible for management of all enterprise-wide projects in the Group.
He was also MD at Dancom Technologies Limited where he managed all the telecom assets and the IT Infrastructure. He also oversaw the sale of the 3G subsidiary and managed the roll-out of the fibre backbone network covering 4400km across the country.
What to expect
Etisalat couldn't have demonstrated better zeal to stay true to its purpose than by selecting someone with a good background in the Nigerian telecoms industry, as its CEO.
Funke Ighodaro (Executive Director, Finance)
Funke Ighodaro was the Chief Financial Officer of Tiger Brands Limited from 2011 to 2016. Before that, she held a similar position at Primedia (Pty) Ltd, served as Managing Director of Kagiso Ventures Limited, a private equity firm, and Executive Director of its parent company, Kagiso Trust Investment Company.
She has corporate finance experience with Standard Corporate and Merchant Bank. She trained and qualified as a Chartered Accountant with PricewaterhouseCoopers in London, where she spent 10 years in audit and tax. She is a Fellow of the Institute of Chartered Accountants in England and Wales.
What to expect
While it seems like Funke Ighodaro will offer Etisalat so much in finance, particularly in growing the company's revenue base, her immediate focus would be on ensuring that the company does not slip back into debt.
Oluseyi Bickersteth (Non-executive Director)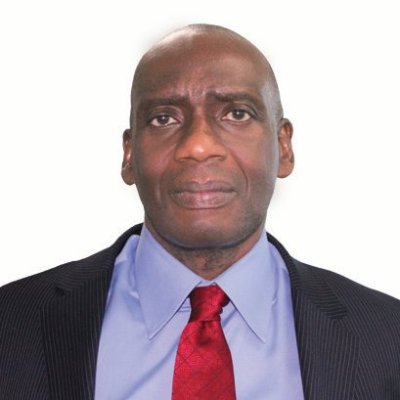 Bickersteth was a member of the Trade and Investment Committee of the Nigerian-American Chamber of Commerce, a director of the Nigerian-South African Chamber of Commerce. He is presently a Director of the Nigerian Economic Summit Group.
As a member of the global board of KPMG, Mr. Oluseyi provides advisory services to major companies in varied industries, including oil and gas, financial services, telecommunications, manufacturing, commercial, public sector and not-for-profit organisations.
What to expect
Mr. Oluseyi Bickersteth's extensive experience in auditing and tax related matters will come handy for Etisalat as they look to chart a new trajectory. He will play a crucial role in helping the company navigate through its loan repayment with minimum impact on the company.
Ken Igbokwe (Non-executive Director)
Ken Igbokwe has experience of over 35 years with PriceWaterhouseCoopers, in assurance, taxation, business advisory, and consulting services. Before moving to Price WaterhouseCoopers (PwC) Nigeria in 1988, Ken Igbokwe had a one year stint in London in 1978.
He is a member, the Institute of Chartered Accountants of England & Wales, and Nigeria; Member, City and Guilds Institute London; Member, Chartered Institute of Taxation of Nigeria, and Member, Business Recovery & Insolvency Practitioners Association of Nigeria.
What to expect
In his role as Country Senior Partner of PwC Nigeria, Ken was responsible for anchoring and driving the strategic thinking and vision that underpinned the growth of the firm. A mindset like his may serve Etisalat well in fine-tuning the company's vision and helping to build the image of the brand.
Evidently, Etisalat has placed a lot of trust on the board members. While they might be coming with a bunch of experience, so many uncertainties still surround how they intend to effect genuine transformation in the company.