Photo credit: DFAT photo library (cc)
---
The World Intellectual Property Organisation (WIPO) published a report on the top global innovation hubs drawn from over a million patents filed between 2011 and 2015.
Four of the top five innovation clusters are from the Asia-Pacific region, with the Silicon Valley cluster sitting (un)comfortably in third place. On a larger scale, the top 100 does not feature any cluster from Latin America, the Caribbean, Africa and Western Asia.
Not that it is a surprise that no African technology cluster made the list but it is important to highlight why they didn't -- an aversion to research.
While the ranking accentuates the increasingly vital role local clusters play in fostering global innovation, it is important to note that the clusters cannot alone cause any transformation if technology hubs fail to come true for startups in terms of research.
Africa's poor standing mirrors an unfortunate reality that has seen research and development given less importance, both in building scalable products or an active technology community.
An investigation conducted by Techpoint in April revealed that only a few notable incubation hubs in Nigeria are inclined to research.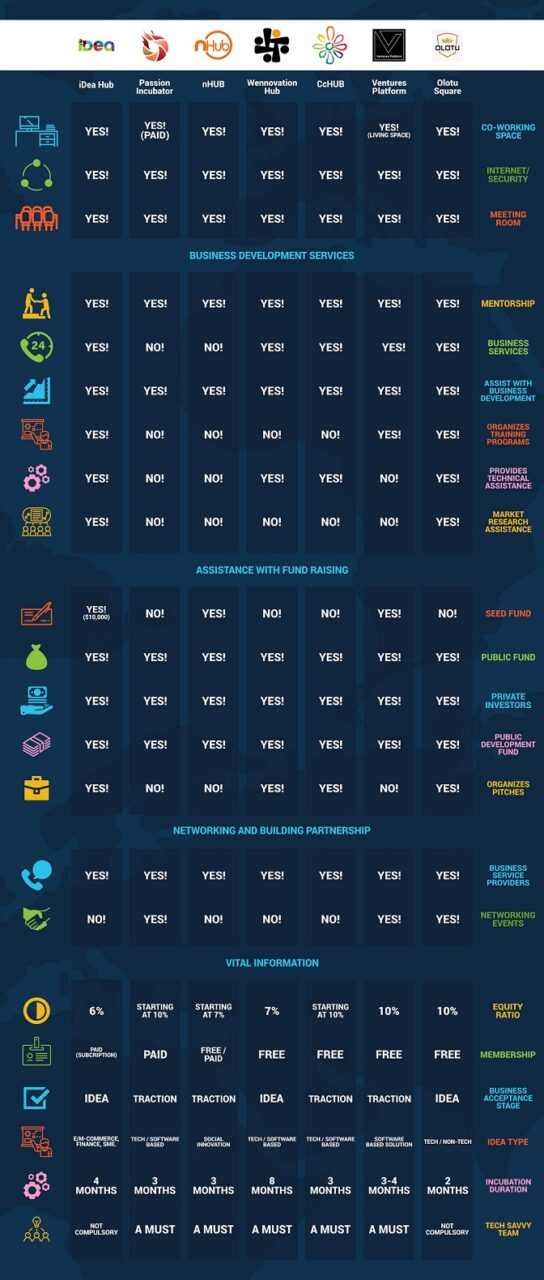 Asides providing mentoring, business services and development, as well as technical support for young startups, technology hubs should also imbibe a research culture. This way, the emphasis will be on creating businesses with hands-on local solutions as opposed to the trend of building first before testing the market.
Practically, research is one of the first steps to find where innovation is happening and how to approach it. Innovation will only thrive when there is a clear understanding of the problem. Anything outside of that amounts to putting the cart before the horse.
India, ranking 95th and 96th on the list of top 100, is reportedly the fastest growing tech hub in the world. Apparently, technology companies have leveraged research, especially in healthcare and education. The ripple effects have not only improved access to resources and created jobs, the country boasts of a vibrant startup scene, with the average age of founders at a mere 28 years.
Perhaps this questions the effectiveness of innovation hubs in producing local startups that can compete at the global level. Nevertheless, it doesn't seem like a lost cause just yet.
Granted, one major hindrance to conducting quality research is adequate funding. While it is a global problem, forging a relationship with corporate bodies, research institutions and other relevant authorities is a viable alternative. BudgIT set an example when it partnered with the Kaduna state government on an open budget system, giving the former unhindered access to otherwise inaccessible information.
Having an environment that makes it possible to have such rewarding collaborations is one of the standing hallmarks of a true ecosystem.
---
Techpoint is conducting a survey of tech worker salary satisfaction in Nigeria. Please take just three minutes to fill this anonymous form. Thank you.