Coined from a combination of the words "drive" and "advertise", Drivertise is an online platform targeted at consumers who are looking to earn extra money by helping brand partners run advertising campaigns on their vehicles.
Divertise was launched on the 4th of February 2017 by Gbolahan Fabiran and Onayemi Damilare.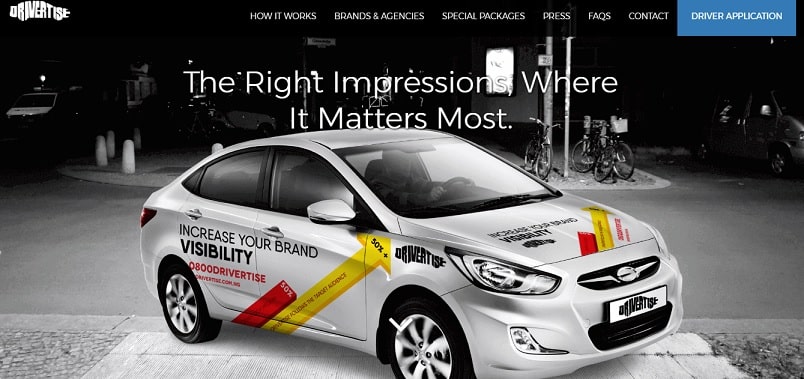 Depending on the nature of the campaign, an advert could typically run between 1 - 6 months and, users could earn up to ₦30,000 monthly for these ads.
Interestingly, it is free for users who only need go to the platform and register their interest. Once an application is submitted, it will be reviewed and if accepted, the user becomes eligible to run a temporary ad campaign for third-party brands.
Although Drivertise's approach is based on incentives, it is completely dependent on when and where the partnering advertisers are looking to run campaigns. This means that jobs from third-party brands may not come as often as possible.
Of course, while there could be several ways that Drivertise earns money from this, it is quite difficult to look beyond the obvious. By having a platform that potentially allows advertisers to reach out to car owners, Drivertise gets paid. Advertisers love effective advertising channels and this is just a good case.
If you find Drivertise interesting as a car owner, you can visit their website.
---
Discover new startups every weekday at 12 noon (WAT) | Pitch your startup here.