Pencils 'N' Brushes Artworks (P'n'B Artworks) is a platform that provides visual art and design services. The artworks offered include portraits, paintings, illustrations, graphic/creative designs, handcrafted cards and live art. The latter is performed during functions and occasions such as weddings, birthdays, etc.
The company, which was established in September 2010 by Ayokanmi and Toluwani Binutu, is the result of a desire to foster spectacular art forms that reflect passion, talent, professionalism and ingenuity among visual artists.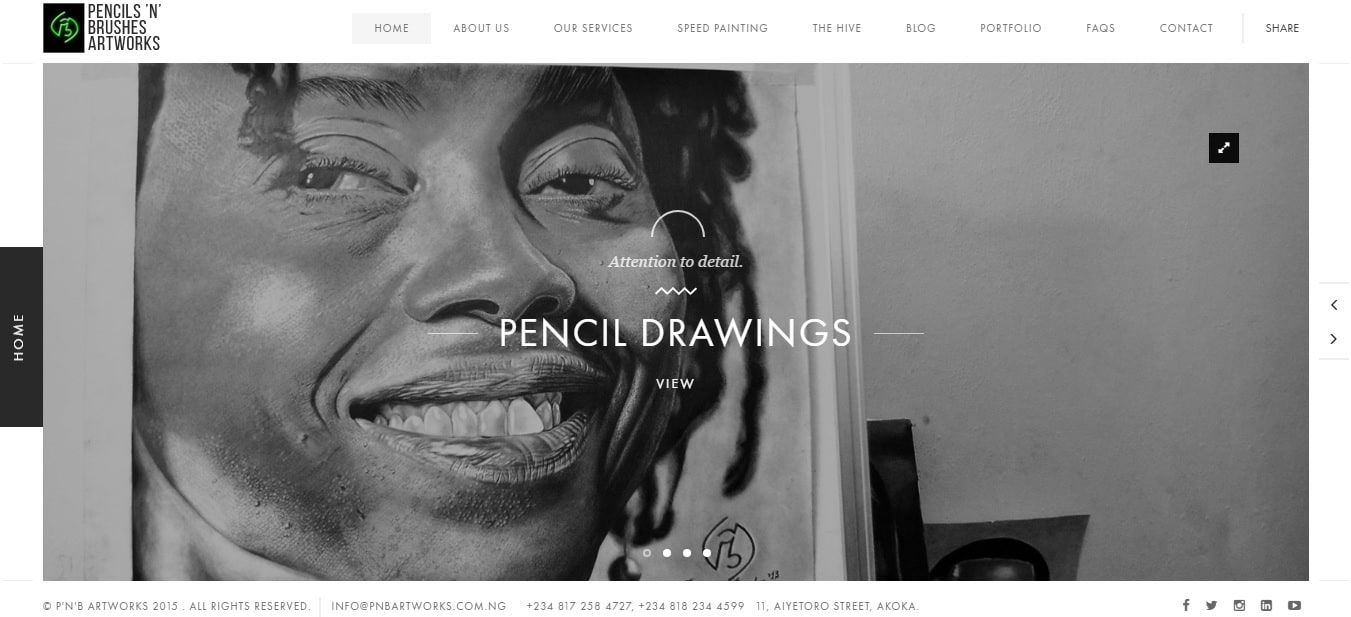 The company has its roots in trying to change the negative stereotypes existing among young artists today and also some parts of Nigerian art.
In order to do so, a creative workshop, called The HIVE was created. This creative workshop trains and imbibes professional work ethics into artists. It also seeks to inspire and teach artists to tap into their inner creativity and create art pieces. According to the founders, their client-centric approach embodies speed in service or product execution, staff strength and quality.
Impressions
Art is indeed a crucial part of human existence. It's amazing how artworks are used to interpret or encode real life situations. The inclusion of live art among services offered by Pencil 'N' Brushes is particularly interesting; it portrays originality at play.
Do you find Pencils 'N' Brushes interesting? You should take a tour around the website immediately.
---
Discover new startups every weekday by 9am (WAT) | Pitch your startup here.