As the name nearly gives away, ArtShop is an online shop for art, crafts, textile prints and interior decor services that are exclusive to Nigeria.
At its core, ArtShop is seeking to be the leading online marketplace for Nigeria Art.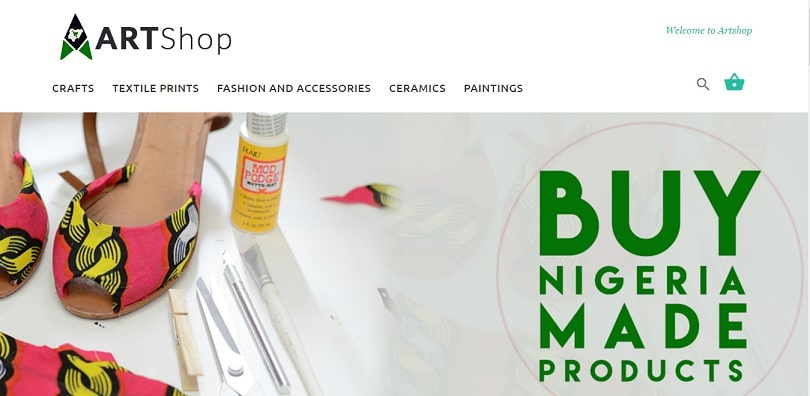 The platform offers a wide selection of paintings, drawings, sculpture, crafts and textile prints in a range of prices while also providing artists and craftsmen with an expertly curated environment to exhibit and sell their work.
The startup, which is founded by Fakorede Olumide, is based in Lagos.
Art & crafts are traditional pieces that serves different purposes. While some are aesthetic, others are functional in usage from 3D sculpture to flower vases, stool, laundry basket, drawing, prints and much more. More importantly, art and craft give people the opportunity to appreciate others creativity. And when such creativity is applied on the home front, there's no telling how it could beautify such a home.
Noteworthy is how ArtShop is trying to use art to promote the made in Nigeria culture, by allowing artist and artisans to sign up on its platform.
If ArtShop is a platform you would find very useful, you could take a moment to visit their website.
---
Discover new startups every weekday by 9am (WAT) | Pitch your startup here.