"I solemnly swear that I have always been fascinated by the 007 subtle- cool gangsterism attached to betting"
Adeshina was the first to open up and respond to my curiosity about the booming lotto industry in Nigeria.  Popularly known as 'Shyna', he is the toast of his hood at Agric bus stop, a bustling area which is about 23 km away from Ikeja, the capital of Lagos. He boasts of his patronage. "I have customers from places as far as Mile 12, Owode and Ajegunle. This is because I am passionate about my job."
He thinks betting/lotto is a goldmine and he has reasons to believe it. "I started out as a recharge card seller in the early GSM days, then graduated into a Cybercafe owner, but no business has paid me as well as Lotto. The money is so much, it's almost unreal."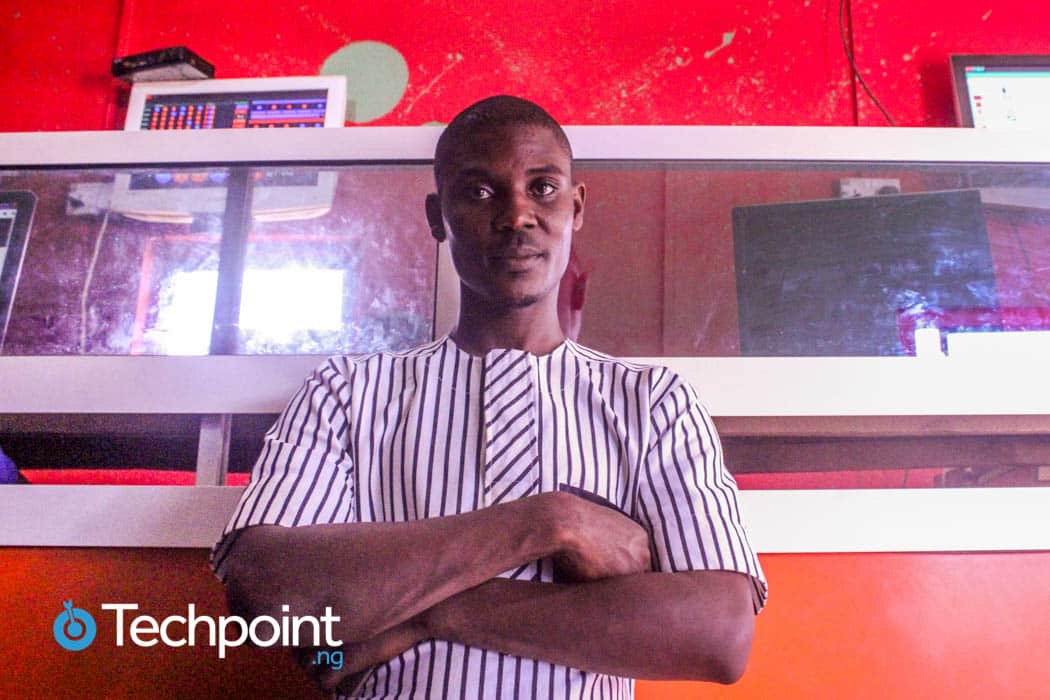 The business of betting in Nigeria
Betting's got swag. It's a global unifier which has a cult following of hushed loyal customers. It is so important that services are conducted around it.
Maybe it deserves a church. Perhaps, The Betting Ascension Cathedral with several branches all over Nigeria. Where messages are centred around the blessings that this business has to offer. All these shows how massive and seriously taken betting is in Nigeria.
In the recent past, betting was regarded as a past time of elderly sports enthusiasts. Baba Olayinka started his Baba Ijebu lottery business 3 years ago after he had retired from his place of work on Lagos Island. For him, Lotto, before he ventured into this line of business, was small corner shops where retired elderly men place bets and pore over sheaves of papers filled with numbers.
Andrew Eseibo, a photojournalist, lends credence to this thought through his Game of Hope project. However, it is clear that although the industry was not as big as it is now, it was still a huge deal.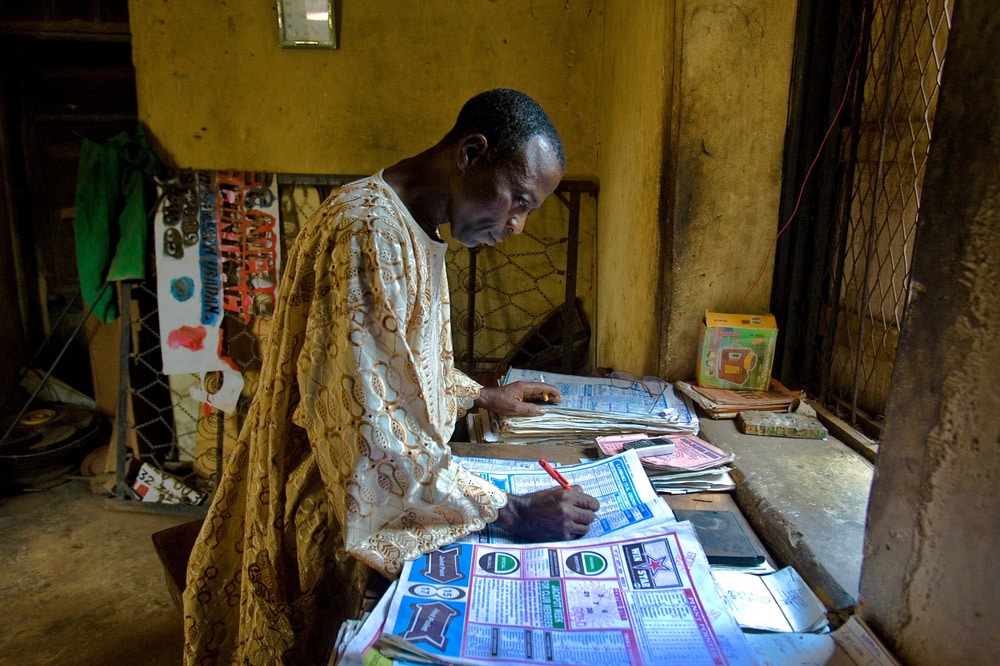 Best friends, Adebutu Kessington and Solomon Ayoku have been christened the founding fathers of the Nigerian Lotto industry. When Kessington started his pool business in 1963, he had just a table and pen. However, the business grew so fast that he branched out into casino, sports betting and entertainment in no time at all. They also made so much money that one of the hottest musicians of their time, Chief Commander Ebenezer Obey waxed a record for them in 1967.
32:43 Face To Face: "To ba fe lowo, to ba fe ta pools, Face to Face ni o lo… Eni nla ni se ohun nla, Adebutu Kessington pelu Ayoku mi"
Kessington later testified to an abundant result after the release of the album.
"[The record] made my business boom by over 100 percent. It didn't only make me popular, my business boomed".
All the betting agents that were interviewed attested to the frequency with which bets are staked. Waheed, a NairaBet agent claims that people spend anything from ₦50 to ₦100,000 a day on betting.
Salary, a resident of Ikorodu who has been betting for some years said that although it is a risky game, it is also lucrative. "Some days, you bet a huge amount on a game and you lose and some others, you spend ₦200 and win almost ₦300,000.
"Betting is part of the hustle, so you just have to keep investing some money in order hit jackpot," Lekan Olowo says. There's also the thrill of winning, so when you spend a paltry amount of money and you take home huge winnings, it's like a lure, you keep going back for more." Lekan acceded that he has spent over a million naira in the past one year on bets.
On our way out of Shyna's shop,  he pointed out a red Volkswagen Golf 4 in the parking lot. The owner is one of his customers who had spent ₦100,000 in bets and unfortunately lost. However, since he couldn't settle his bill, he had to let go of his car, which was his collateral.
How tech is changing the traditional lotto game
With the advent of technology and other modern betting firms such as Bet9ja and Nairabet, there is also an evolution/ expansion of the clientele. Research has shown that lotto is now played across all genders from the ages of 14 to 60. The advent of internet connectivity has proven to be a game changer, where one can now bet within the comfort of their homes.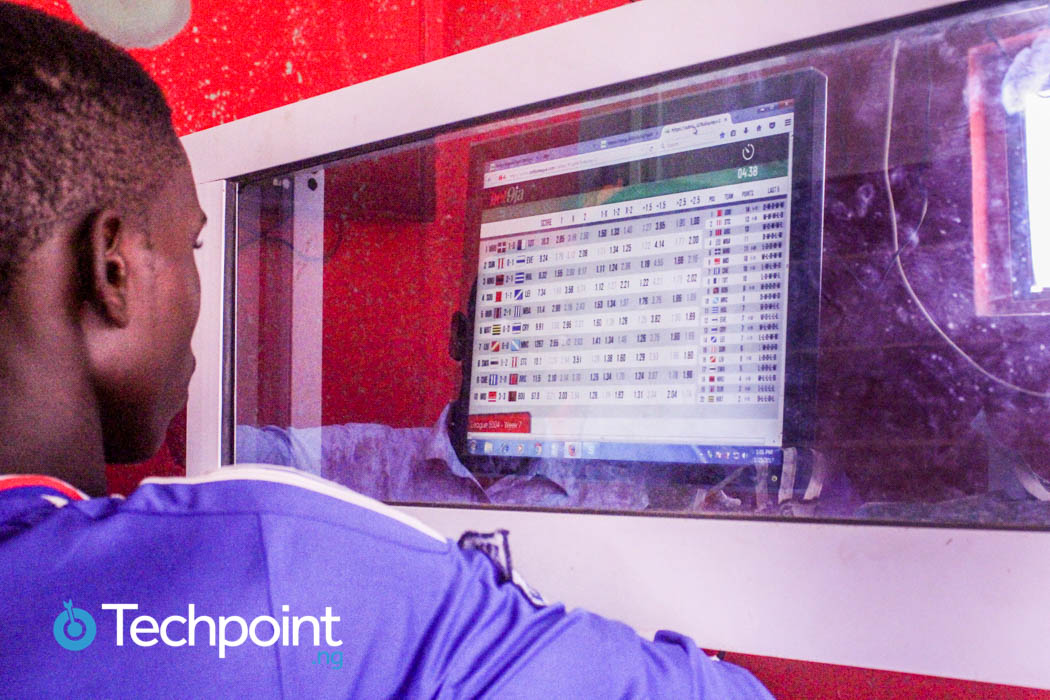 When Shyna started his betting business, he couldn't have imagined that he would own 5 shops with about 20 people in employment. He is quick to attribute this to technology. He claimed that he started with pen and paper in a small kiosk.
" You see this internet business has completely changed everything. The demand for sports betting is constantly on the rise. I only have to help out computer illiterates, the semi-literate ones, you teach them how to use the app and they go ahead. They may only come around to chat or claim their winnings."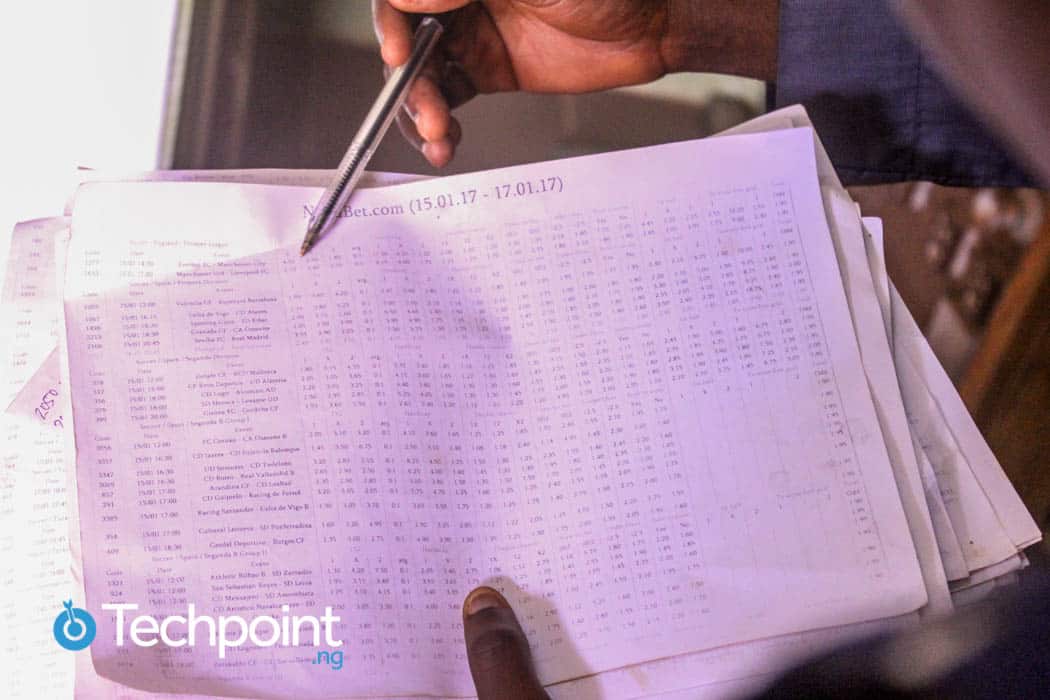 He pointed out a bicycle repairer who bets in the comfort of his home. "That guy didn't know anything about phones before. But,  we encouraged him to get a phone, not just anyone, an android. Today, he doesn't have to come to my shop, he does his business anywhere he fancies."
Shyna doesn't have to be physically present in his shops for things to go on smoothly. He mentioned that with the help of SWIFT Networks which he uses, subscription/payment is made on only one modem and all his shops are connected to it. It is advantageous and also almost surreal to him that he can get things done as fast as possible without so much physical labour.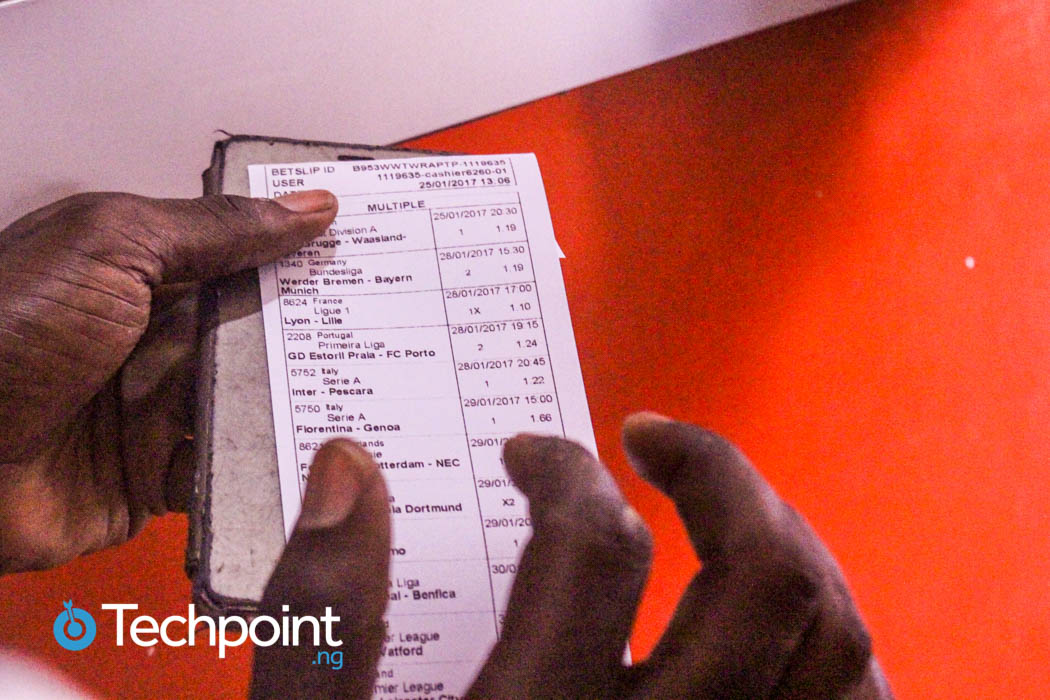 Even smaller lotto shops like Olayinka's Baba Ijebu lotto shop have their own functional technology, which works like an ATM. It is also interesting that Baba Ijebu has kept up with the times.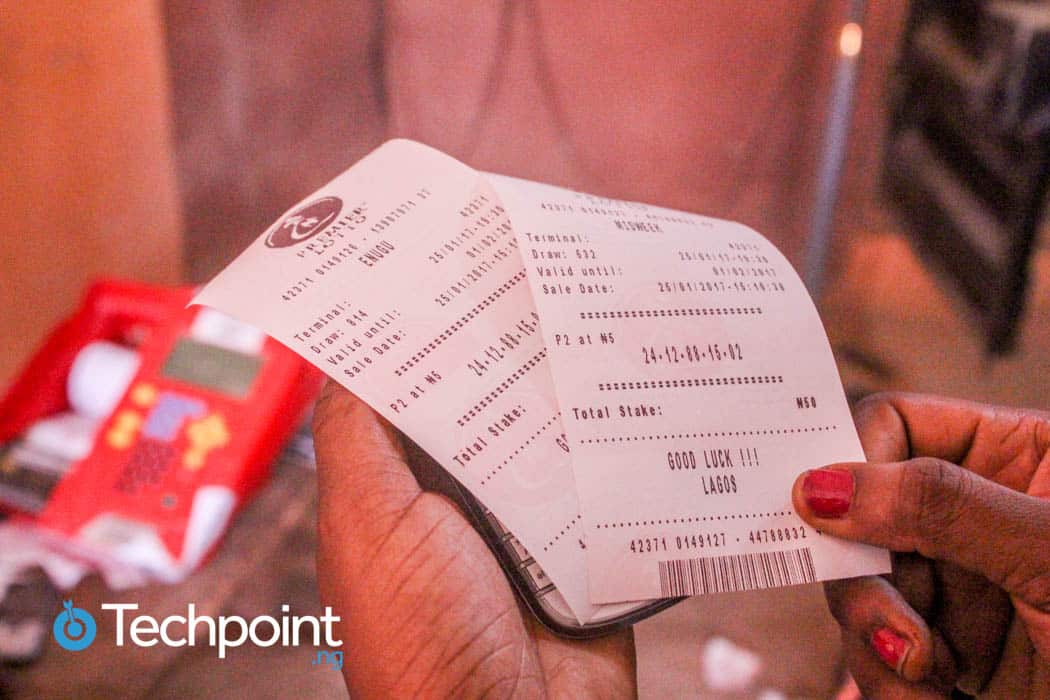 The company has gone a step further to serve their market, which consists mostly of the elderly, semi-literate and illiterates. They partnered with MTN and introduced a USSD code- *755# so that their clientele can have easy access to game results.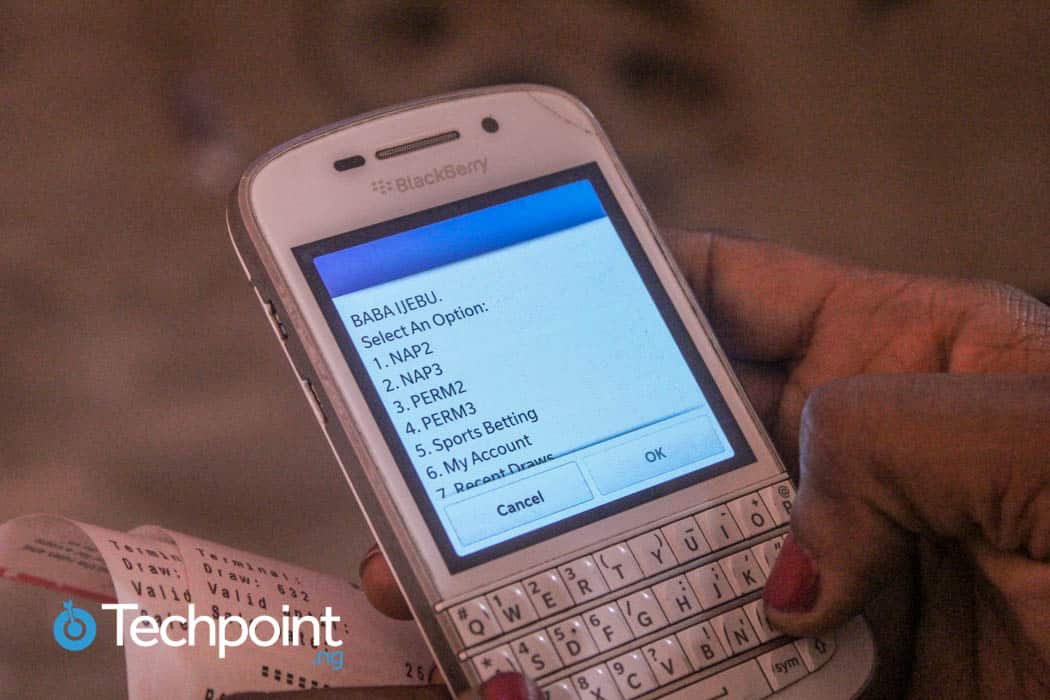 How Nigerian tech companies can hit the jackpot
In 2016, the News Agency of Nigeria (NAN) reported that Nigerians spend ₦1.8 billion daily on betting. Over 60 million Nigerians spend an average of ₦3,000 each on placing bets daily. An official in one of the betting companies opines that "the Nigerian betting industry is large and ripe for harvest. Gone are the days when betting was frowned at. These days, it is providing employment and empowering young people."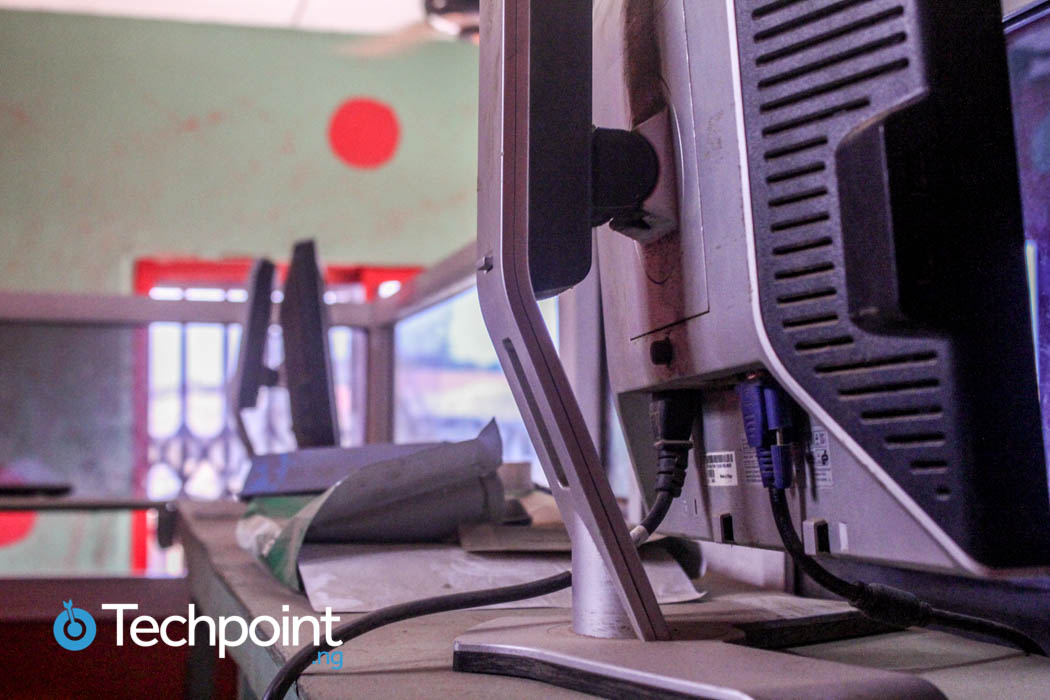 However, he described how exorbitant it is to acquire the necessary foreign software and licensing.  "In order to have a viable betting business, you need solid software and you can't get that in Nigeria. So you've got to have deep pockets."
The Guardian recently gave an account of the amount Nigeria loses from the importation of foreign technology. Nigeria reportedly makes a yearly loss of N25 billion with the importation and maintenance of lottery technologies.
The CEO of Grandlotto Yellow Terminal brand who was interviewed by The Guardian said:
"Payment for the acquisition of software licenses and support services constitute another 20 and 40 percent of our annual technology budget spends respectively."
While he projected that the money spent on technology import may increase in 2017, he hopes that local tech companies can create local solutions.
Although Nigeria is in recession, various reports have shown that the Lotto industry is a viable source of revenue generation. But why have Nigerian tech companies shied away from creating indigenous solutions for this billion-Naira industry?
Razak Olaegbe, an ICT expert explained that Nigerian tech companies have the capacity to develop local technologies. "It is just that local innovators are not looking in that direction. All of them are focusing on fintech, no one is exploiting the opportunities in lottery technology."
A web developer and analyst Ope Adedeji (not real name), insists that the problem is laziness and what he called the 'copycatting' syndrome. "Nigerian techies are lazy. Most of them are just modelling after what has raised money for someone else or attempting to recreate foreign solutions. Instead of us to focus on building local solutions, we are busy looking around for Western validation and investments. It's a shame really."
---
Photographer: Emmanuel Ogunsola
Interview assistant: Ifeanyi Ndiomewese
Additional image credit: Andrew Esiebo, Game of Hope project, 2010