Founded by Niyi Osamiluyi, DokiLink is an online platform that allows Nigerians easily find doctors/specialists and book appointments instantly.
Although it launched formally on the 15th of March 2017, DokiLink actually started 4 years ago as an online professional network for doctors. Since then, the platform has grown its membership to over 11,000 registered and verified doctors and claims to account for about 30% of doctors in Nigeria.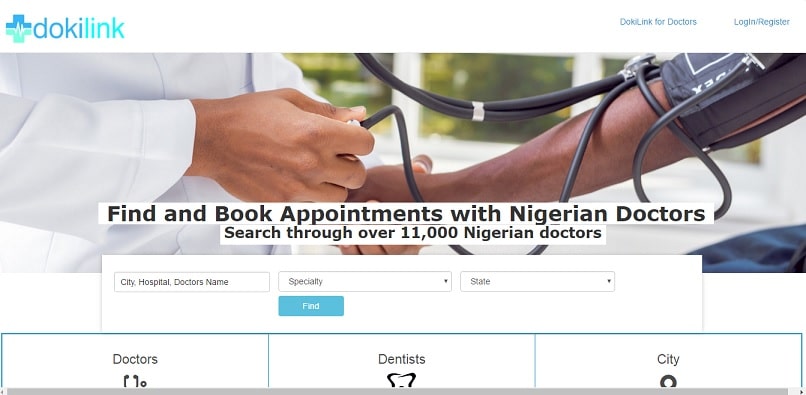 How it works
For those looking to book an appointment with their personal physician, they simply search and book right on the platform. Users even have the option of booking for doctors within a particular speciality or in a particular city/state.
DokiLink has created a personal calendar for doctors on its platform. Each calendar is unique, personal and customisable. When a patient visits the calendar, s/he can pick an open slot (Blue area) and book an appointment. Once the appointment is booked, the slot becomes "locked" and the doctor (or designated hospital staff), gets a notification via email and SMS.
Booking an appointment with a doctor can be in 2 or 3 steps and could take less than 2 mins.
"And because we have launched our doctor booking platform on our existing doctor social network, DokiLink is "Live" across Nigeria," Niyi affirms. This he believes will truly change the way health care is accessed in Nigeria and Africa.
Impressions
As hard as it is to admit, the health care system in Nigeria is porous. For instance, the average waiting time to see a specialist in Nigeria could be up to 4 months. Not to even mention that the service delivery may not be impeccable. This ineffective system of health care delivery often times can be frustrating.
If anything, DokiLink's database of doctors across Nigeria is commendable. However, one worry is whether it can match the elements of human imperfection with its technology to actually deliver seamless health care services.
All the same, their service is worth giving a trial. To get started you can visit their website.
---
Discover new startups every weekday by 9am (WAT) | Pitch your startup here.