Next time you head out for the day, leave the wallet at home. Seriously. Toss your valuables and phone in a side pocket of your bag and get on out the door. Why waste the precious bag space and time when those moments that get you through your day — a quick airtime recharge, paying your electricity bills or paying for breakfast at your favourite cafe — can all now be completed, not by grabbing your wallet, but by reaching for your phone?
It is estimated today that more than 2 billion people around the world are unbanked, meaning they have no access to a bank account or safe place to store their money. These individuals have to rely on cash or informal financial services which are often unsafe, inconvenient and expensive.
However, one common ground shared between banked and unbanked societies across sub-Saharan Africa is the rise in mobile phone ownership with almost 76 percent of the population having a mobile phone subscription, which has led to developments around the potential and need for a new form of affordable payments system, now called Mobile Money.
The advent of Mobile Money has enabled quicker, cheaper and more reliable money transfers over greater distances, but what does this mean for a potential subscriber?
Here is a brief overview of mobile money and its benefits to subscribers.
What is Mobile Money?
Mobile money is a form of electronic money that allows you to conduct financial transactions using your mobile phone. It involves the use of a mobile phone in order to transfer funds between banks or accounts, deposit or withdraw funds, pay bills. or  make purchases.
So far, there are two models of mobile money implementation in Nigeria the operator branded and provider branded mobile money services.
●     Operator based mobile money: which is a value added service offered by a network operator to its subscribers.
●     Provider based mobile money: services are those offered by companies licensed by CBN to offer mobile money services.
Operator based mobile money do not have mobile money licenses, but through partnership with licensed mobile money providers, financial intuitions, payment processors, and merchants they can offer mobile money to their subscribers. Provider based mobile money on the other hand is licenced and either runs an independent platform (usually through an app or device) or partners with numerous networks to rollout mobile money services.
How does Mobile Money work?
Mobile Money transforms your mobile phone into an electronic wallet (e-wallet). You can store funds in your mobile e-wallet for making electronic payment for goods and services, to transfer funds to family and friends. This reduces your need for cash when shopping and might help you handle cash with the daily limits of the CBN. You can also receive money on your mobile money e-wallet which can be funded via authorised agents of your mobile money service, partner banks and networks of your mobile money service, transfers from your ATM/Debit cards, or any other funding method offered by your service provider. Once funded you can securely and conveniently use your mobile money to send money to family and friends, buy airtime of any network, Pay bills like DSTV, GOTv, PHCN bills, etc.
What are the benefits of using Mobile Money?
Mobile banking offers many benefits, such as
Ease of Use: Most Mobile Money services allow users to buy things in shops or online, pay for goods and services, transfer money from almost anywhere, pay bills and school fees, and top-up mobile airtime, anytime and anywhere.
Banking without walls: Mobile money services go a long way to addressing the needs of the unbanked, under banked, and the unhappily banked, thereby reducing the need for long queues in banks.
Accessibility: Mobile money has proved better at reaching areas where banks or standard money transfer services may not. Mobile Money users can receive international money transfers from family and friends who send using mobile remittance services.
Convenient Savings: The ability to save money and be able to cash-out whenever needed is a Mobile Money benefit that reduces the need for bulky physical cash.
Financial Control: Mobile Money services charge lesser than standard transfer services, and in some cases eliminate the need for transaction charges completely.
How safe is mobile money?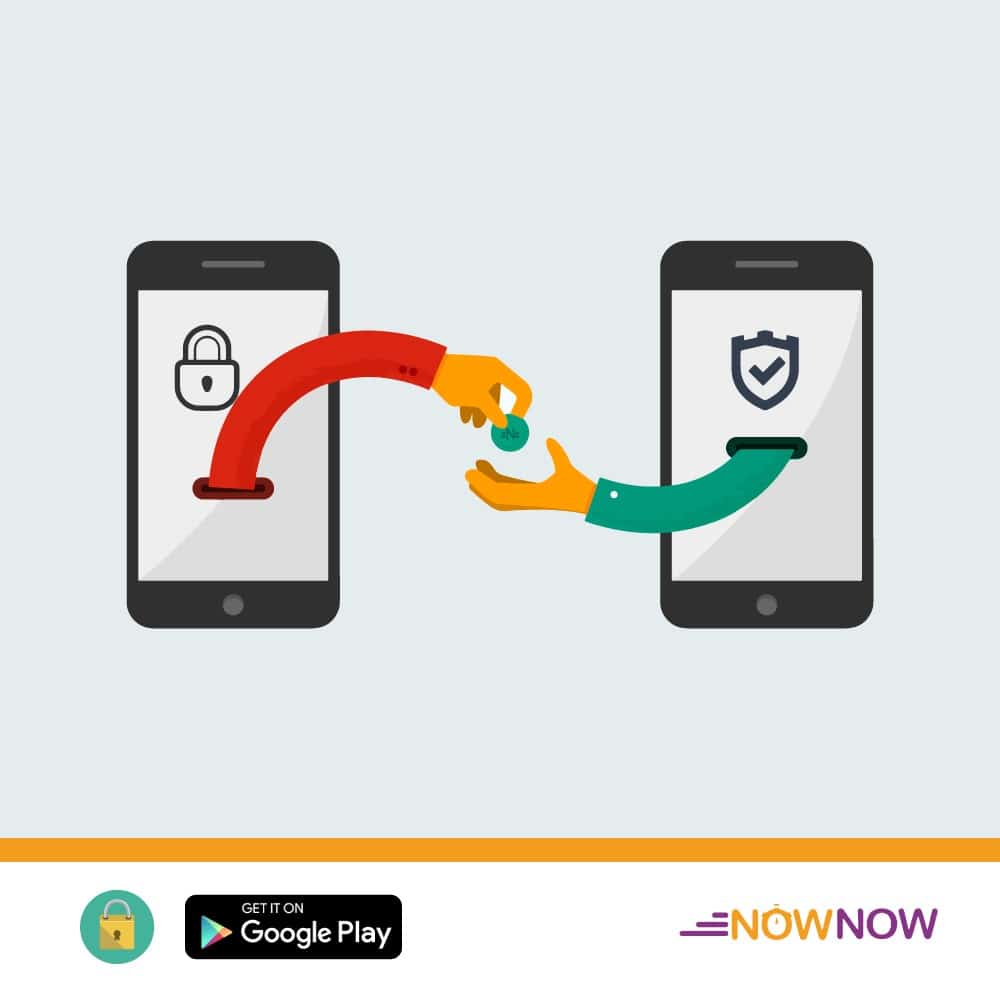 Similar to a bank account, funds held in a Mobile Money account are protected by local financial regulations. Mobile Money providers and partners are required to check the identity of their users - making it much harder for fraudsters and criminals to use these services illegally.  Mobile Money services store a record of every transaction and account balance, so even if the phone or SIM card is lost or stolen, the user's money is kept safe. Additionally, transactions require some sort of identification in the form of a secret PIN.
This article is provided by NOWNOW, the mobile wallet that allows you make all your payments in one place and gives you cashback on every transaction!
Download the app now right HERE or visit nownow.ng to find out more products, services and offers or visit any of our dedicated agents around Nigeria.