Private Exchange Bank (PEXBANK) is simply an online bank that facilitates digital currency business transactions in Nigeria. The platform was launched in December 2016 by Godwin U. Godswill as a spin-off GIGATHON TECHNOLOGIES.
PEXBANK integrates a Direct Exchange Management System (DXMS) to organise and manage direct personal exchanges. It's private social network also facilitates exchange between private sellers and buyers home and abroad.
PEXBANK pegs its unique edge on its integrated escrow service -- a system that allows your money to only be delivered when your satisfaction is confirmed. Else, you would be duly refunded.
We want to own the space of this original idea where connecting people for exchange anywhere, anytime is a problem solved against trending internet scams especially social media."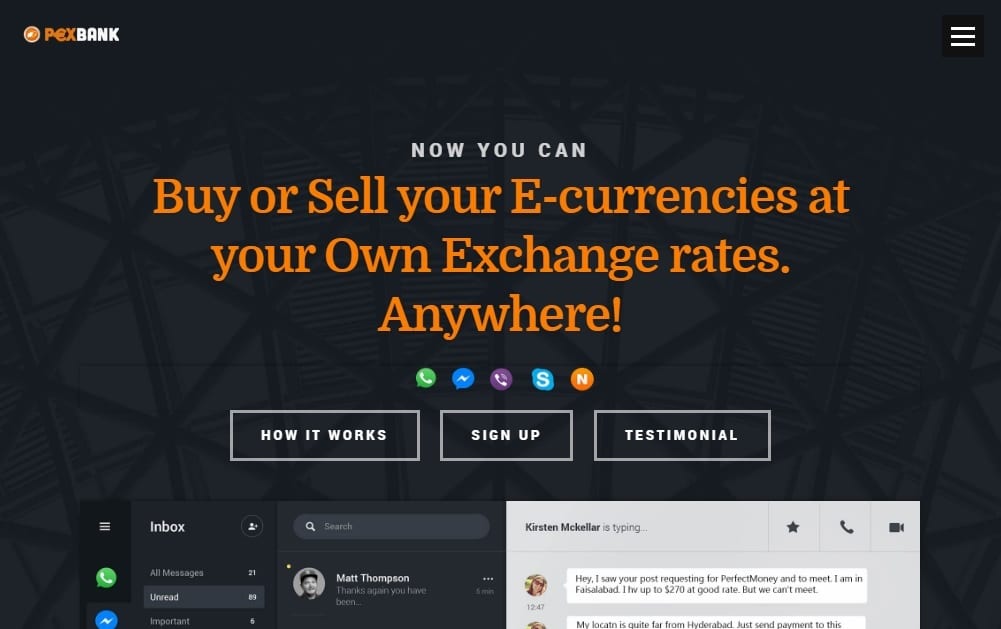 PEXBANK is not limited to Bitcoin exchange -- gift cards and other live currencies are also transacted. The brain behind this platform intends for it to be the powerhouse for all currency exchange needs and growth.
How PEXBANK Works
On the website, you can buy and sell at any rate using the PEXme requests, from anywhere and to anyone globally. Thus, sellers can tap into the flood of numerous buyers. Users can also withdraw to local accounts.
Impressions
Controversies over transactions involving Bitcoin and the like, (especially in Nigeria) have been spinning for long. While some find it indeed lucrative, others have had an enormous measure of loss -- falling prey to online scams.
Yet digital currency traders aren't backing out. Nigerians involved are not relenting. Therefore, seeing a local platform rise to contribute to this (controversial) space -- considering that validity of digital currencies still has so many uncertainties -- by providing a seemingly secured platform is a bold leap.
---
Suggested Read: Bitcoin for beginners
---
Presently, Pexbank operates in Nigeria, Ghana, and intends to extend to more countries soon enough.
Ready to trade your digital currencies, get started by signing up on the website immediately.
---
Discover new startups every weekday by 9am (WAT) | Pitch your startup here.