A deliveryman for ecommerce platform Jumia Mr Chukwuma Eleje was murdered in Port Harcourt. Apart from the 3 suspects, another obvious culprit fingered was Cash on Delivery or Pay on Delivery as we call it.
Following the resultant outcry, another e-commerce platform Payporte has stopped cash on delivery. Even though Payporte had earlier hinted at its discontinuance, maybe this decision was triggered by the death of Mr. Eleje or cash on delivery had outlived its usefulness, either way, good riddance.
Though pay on delivery is one of the bane of ecommerce in Nigeria pointing to cash on delivery as a sole culprit, a fundamental problem has been neglected and overlooked; logistic services are still a mess in Nigeria.
Cash on delivery  is a problem born from the lack of a truly cashless economy and until Nigeria is truly a cashless economy, pay on delivery will never die. Attacking it without first addressing the issue of an effective cashless economy is like cutting stubborn elephant grass without first uprooting the roots; it will rear its ugly head again.   And a truly cashless economy needs some or even a larger input from the government. So while that is in the works, we can still fix the logistics burden in Nigeria and lighten the challenges of ecommerce.
The Logistics problem for ecommerce in Nigeria
If you have ever bought anything online,  you may have wondered at the huge delivery costs.   I tried ordering a cheap pair of something online the other day, and the cost of shipping was nearly as much as the product itself. Needless to say I emptied the cart and moved on.
Considering bad roads and traffic congestions, logistics services have not had a field day and one way or the other, this is affecting delivery for e-commerce in terms of cost and efficacy.
The business of delivery logistics is one with a very low entry level. Buy a few motorcycles, register a business (or not), get an online presence and figure how to convince people you won't run away with their goods; you're in business.
Konga once had a robust logistics agreement with NIPOST that I do not exactly know its current state. There are also a lot of start-ups based on delivery and logistics. So the lack of sufficient players in the space is not a problem. Then what really is?
If you do a Google search, you will see that the safety of delivery men is a problem in developed countries too. In Nigeria,  it has been an issue for a long time now. The Jumia affair just came to light because of its gruesome nature. These delivery guys are manhandled and dispossessed on a daily basis. There are even areas that are off limits for security reasons;Sapele in Delta State and some of the brazen ghettos in Lagos for example.
Escrow services are a very beautiful thing. But unless they're made generally compulsory as it is when shopping online in some countries, it will be affected and hindered by trust issues on the part of the customer.  What is the way out?
Pickup centres to the rescue
Having customers pickup their own goods from designated stores is one sure ways to mitigate pay on delivery  losses and lessen logistics trouble.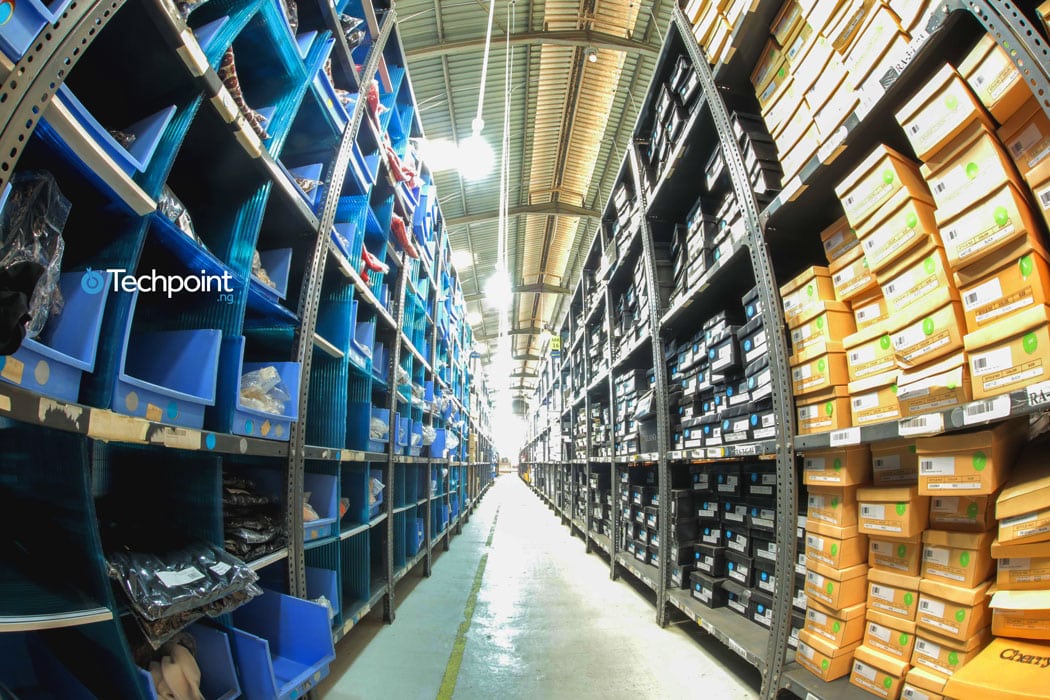 But pickup centres are not without their own troubles. Primarily, they take away the essence and feel of shopping online as they tend to be located in a central place. And in Nigeria, central is a very relative term as one place may be accessible to people in a vicinity and not to others because of bad road networks for example. This I suspect was one of the impediments to the NIPOST's  attempt at facilitating logistics for ecommerce.There are no post offices in all major towns in Nigeria, talk less of the rural areas.
Regardless of the many hiccups, pickup centres like every other business will have its own problems. But it can and should be standardized as a business model.   Interested start-ups can leverage on already existing business premises and turn their available spaces to storage facilities for a fee. So every locale gets a pickup centre.   The customer pays a relatively smaller fee for delivery, the issue of security for the deliveryman is tackled and the e-commerce companies meet up delivery deadlines. Everybody is happy.
As mentioned earlier, scrapping payment on delivery without first instituting a cashless economy is a joke. In the meanwhile, if logistics are going be made one less of a headache for ecommerce and online businesses, then pick up centres should be considered and standardized as a business.