Do you know anybody that has died this week from receiving calls from stranger killer numbers? There are rumours flying that there are phone numbers that are the harbingers of death in Nigeria.
Allegedly, callers from these numbers hypnotise victims to commit suicide by chanting incantations. After the hypnosis, recipients are then directed to do the caller's bidding.
As absurd as this sounds, plenty broadcasts on WhatsApp and social media have been going around since the beginning of the week warning people off picking these calls.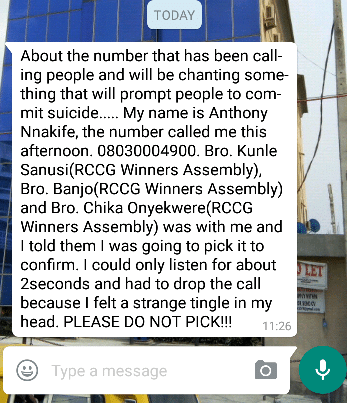 The supposed killer numbers are 08030004900 and 08066699666, calls from which are reportedly killing people across the country [Nigeria].
When Dr. Allwell Orji, the first reported case in the current wave of suicides in Nigeria died, it was said that he received a call before alighting from the car and taking a plunge to certain death.
Considering the spate of suicides and attempted suicides, the suicide angle to the "killer numbers" sounds plausible at first.
People have reported hearing the incantations being chanted over the phone. But are the killer numbers really real?
No, it is a hoax
Calls placed to the supposed killer numbers have revealed that one (08066699666) belongs to a travel agency while the second (08030004900) is an automated phone bot playing pre-recorded messages to customers.
Interestingly, nearly 16,000 people have reported the latter as spam and TrueCaller already recognises it as "MTN Killer Killer".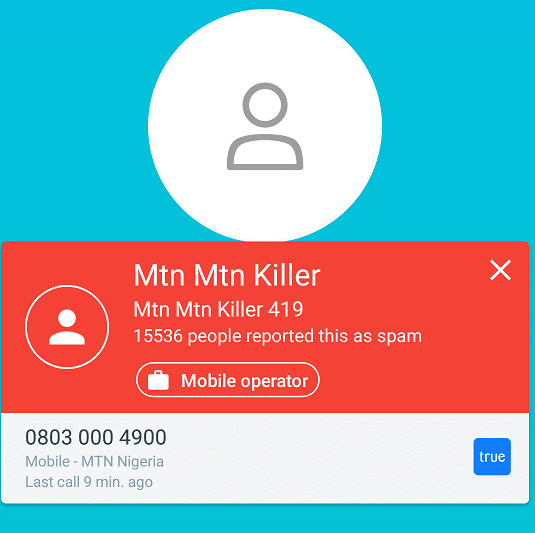 Like the salt bath hoax during the Ebola outbreak in Nigeria that could have ended up killing as many people as the disease itself, I have a theory that the killer number is a prank gone wrong.
It may have been a ploy to get people not to pick up these spam numbers, but it blew up like wildfire.
Have you had any experience with these 'killer numbers'? Please share with us in the comments section below.