In 2007, a document titled "The Financial System Strategy 2020" was delivered by Prof. Banji Oyelaran Oyeyinka during the FSS 2020 international conference. The document, which focused on SMEs, highlights their trajectory, challenges and prospects.
A focal point of his presentation touched on how SMEs in countries at the same level of development as Nigeria contribute a much higher proportion to the GDP than was observed in Nigeria at the time. Hence giving rise to conclusions that, although SMEs have a compelling growth potential and likely to constitute a significant part of the GDP in the near future, Nigeria has historically shown a lack of commitment towards building a strong SME sector.
But through so many transformative agendas led by both individuals and the government, things have taken a new shape. Today, SMEs now represent about 90% of the manufacturing sector in terms of the number of enterprises.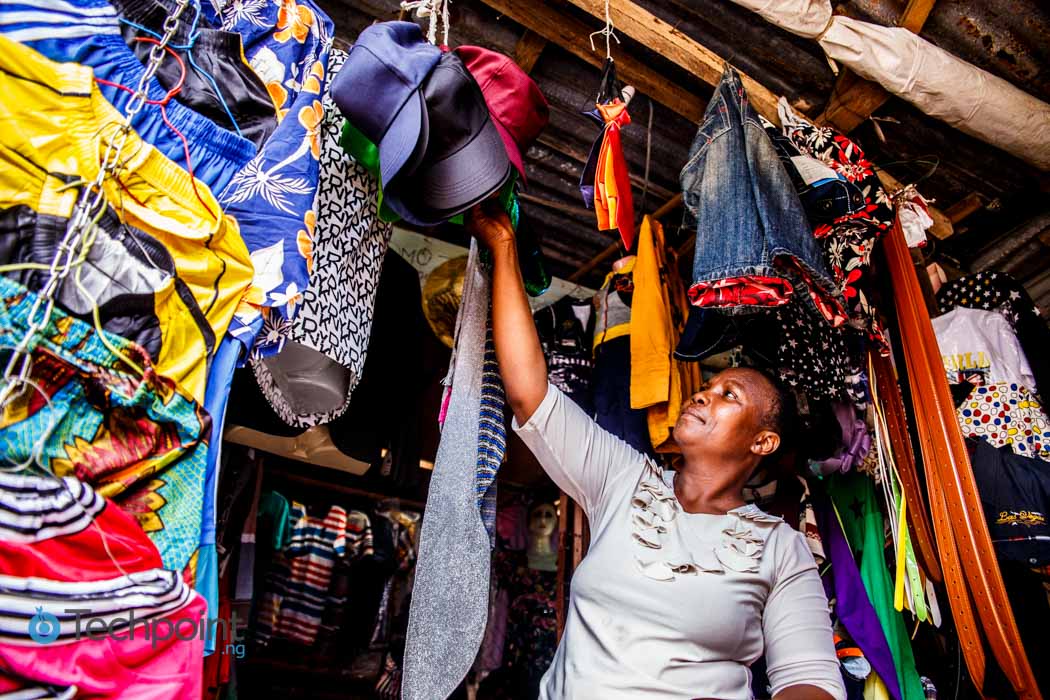 This paradigm shift is indicative of how people are beginning to lean more towards entrepreneurship as opposed to the traditional way of seeking out jobs, which involves moving about with brown envelopes. We can go on reminiscing about those days but, let's face it, times have changed and people are increasingly loving the idea of being seen as entrepreneurs.
Of course, the wind of change has blown towards the ICT sector, and the tales are heralded by the remarkable rise of startups leveraging technology to solve many problems. How else can we explain a rise that is fuelled by the prospect of being one's own boss, or that a small startup as we know it could hold a tiny speck of advantage over established companies? Such is the theatricals of having/living the startup life.
But before young entrepreneurs take this plunge, it is also important to acknowledge just how hard it can be to launch a successful startup. It is easy to admire the life of a seasoned entrepreneur from afar and wish to be like one, but in truth, the entrepreneurial life is much harder than most people think.
Granted, the startup life can be a thrilling experience for new founders but, its path is equally laced with hooks and thorns. Not to mention that most people only pay attention to the final product of a successful entrepreneur instead of the process.
So in order to keep up, there are certain hard truths one has to quickly come to terms with and here are a few of them.
Innovate or die!
Josh Uma, a serial entrepreneur, recalls that one important thing he learnt from his first startup --  Oveem.com.ng -- was how to be more futuristic with his plan. Having battled series of challenges that eventually saw the business --and even subsequent ones -- shut down, he came to the conclusion that, as a startup, the only advantage one have over big businesses is their ability to easily innovate. Once one loses the necessity to grow their businesses through innovative approaches, "they're dead. Maybe not immediately but surely," he affirms.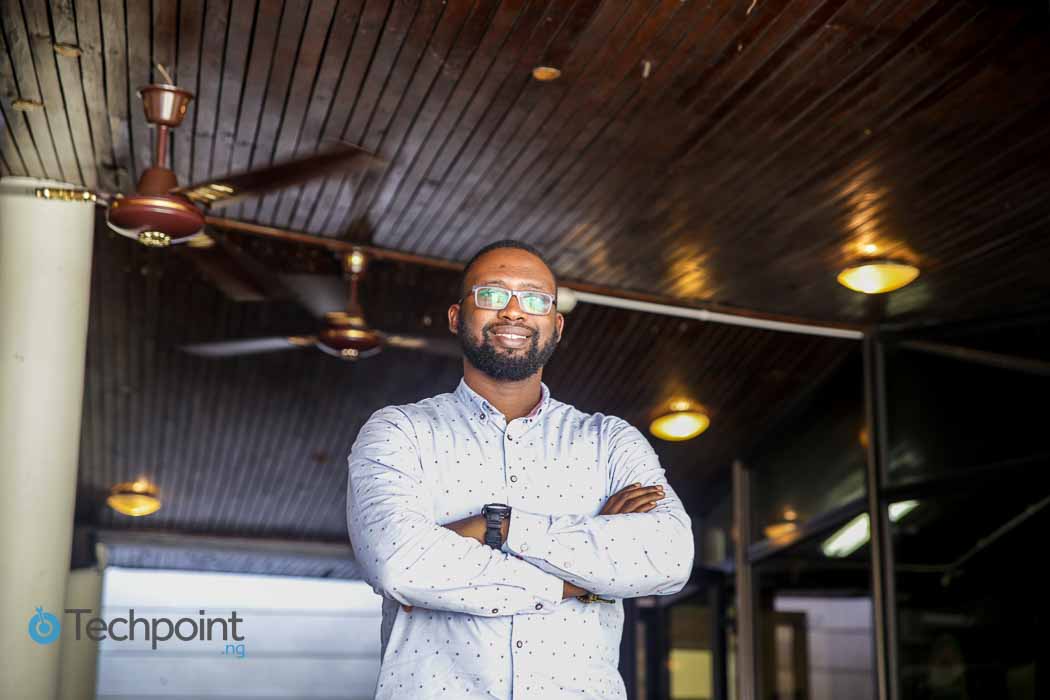 This principle has guided him in his current adventure with Vigan -- an online print production company that seem to be drawing quite a lot of attention in the capital city of Abia, Umuahia.
Today, it's quite alarming the rate at which even the traditional brick and mortar businesses as we used to know are beginning to catch up with the digital age. As many small businesses now see a need to have a presence online, it allows for information about technology development to spread faster than ever. So what this means is that one's competitors now have the advantage of keeping an eye on you or aggressively be on the lookout for new trends. So to avoid being left on the fence, the only way forward is to innovate.
Be mindful of your cost
Chioma Ifeanyi Eze runs Accounting hub in the high-brow area of Lekki. But the true nature of the everyday work activity within her outfit is shrouded by the glitz, glamour and public admiration her startup has managed to garner over time.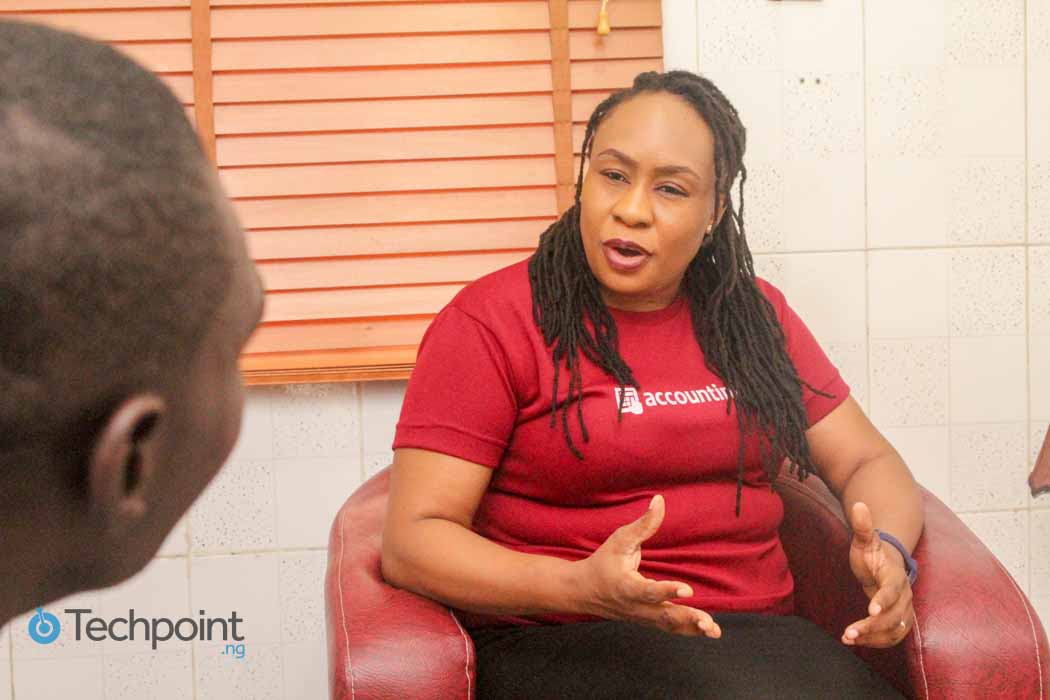 As an online accounting startup that provides professional virtual accounting services to clients, Chioma helps her clients to integrate technology in their process and thus minimising cost. But it isn't all that straightforward as she leads first by example. One practice she adopted in keeping costs to the minimum is to anticipate these costs ahead of time and make allocations accordingly. These allocations often cover things like her monthly regulars -- staffing etc -- allowance for unforeseen circumstances, and the cost of launching new product(s) or services. This approach allows has grown her business.
Now, that is contrary to what is widely practised today. Most founders have a lackadaisical approach to dealing with cost as they come. The absence of proper planning for cost has contributed to the bane of many businesses.
If we consider handling a family responsibility to be a challenge at times, then running a business is like being immersed under running water. The reason is that one must deal with the harsh realities of keeping up with expenses like payroll, electricity among other maintenance. Bearing this in mind, the last thing a founder want to do is spend money they don't have on needless things or approach cost with a mindset that is devoid of proper planning. Failure to be mindful of cost and expenses could lead the company down the path of bankruptcy.
It's okay to fail "forward"
Failure is not a curse, it only comes with a need to ask questions like, "what did you learn?" Jason Njoku, founder of iROKOtv recalls that he failed countless times during his early days as an entrepreneur until he finally got it right with iROKOtv. Those experience indeed paved way for him to grow iROKOtv to become what it is today. If he had succumbed to the pressure and quit, iROKOtv would certainly not have existed.
So in the light of this, entrepreneurs should learn to see failure as an integral component of growing a successful business rather giving up, as was in the case of Jason Njoku. However, "beyond just the idea of learning from a failed venture, failure also entails knowing when to let go and move on to the next thing, lest one give in to the exhaustion of carrying a dead weight," Josh affirms. We can find a clear example in the story of Sheriff Shittu, who publicly came out to announce that he was shutting down the now defunct venture -- Showroom. Despite his failed adventure with the startup, it didn't prevent the serial entrepreneur from moving on to the next big thing -- Switch.
Bottom line is, no matter how much these founders failed, it didn't stop them from learning from these mistakes and trying again. So, no matter how grand your idea may be, if it fails during execution, it's not always too late to go back to the drawing board and start all over again.
You'd remain stagnant if you don't take initiative
Olaoluwa Awojoodu may not be a name that easily comes to one's mind, but we will do well to remember that the company he founded, Electronic Settlement Limited (ESL), is a pillar to several notable payment solution companies in Nigeria, including CashEnvoy.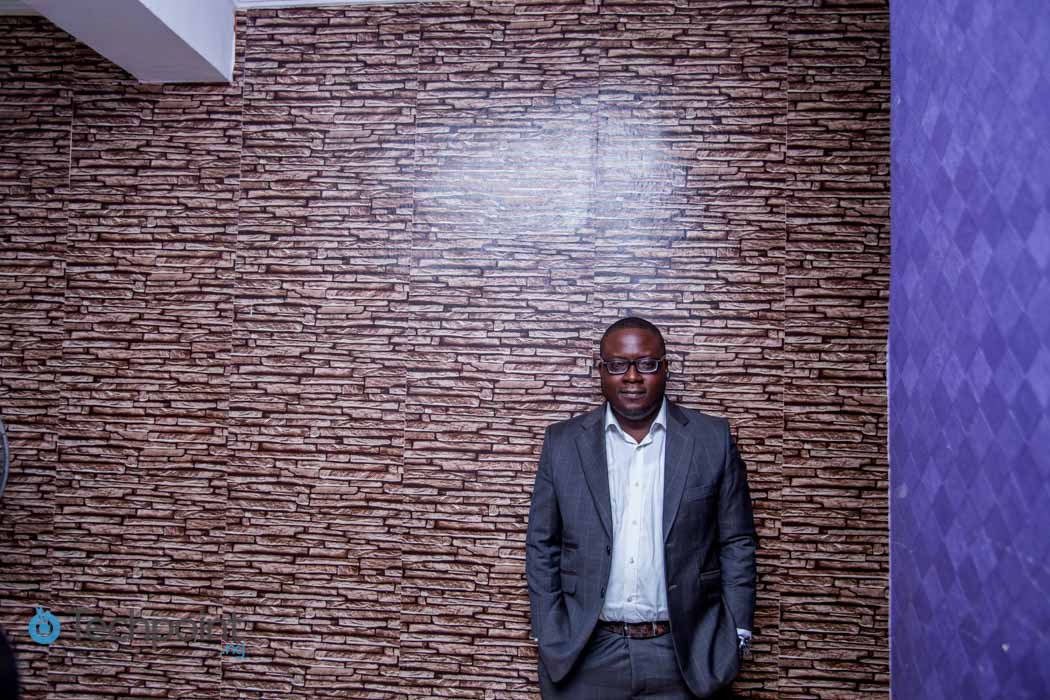 Like many entrepreneurs wanting to position themselves as solutions to societal problems, Olaoluwa Awojoodu realised how difficult it was for Nigerians to make payment online. To this, he felt launching a company that would pave way for Nigerians to pay conveniently online was utterly necessary. In trying to seek support to birth his idea to life his first point of call was PayPal. He couldn't have anticipated the disappointment that his long proposal, requesting for partnership, would fall on deaf ears. This disappointment spurred him to take initiative. That initiative birthed SFL.
Olaoluwa's case is however not in isolation as it is not an uncommon occurrence that entrepreneurs are rejected -- be it from potential investors, friends, family and even team members. No one ever said entrepreneurship is an easy path. At times one's grand idea can be made to look small or worse still, even later become plagiarised. But like pointed out in the instance with Olaoluwa, if he hadn't taken the decision to build his own platform despite the rejection, he would have remained stagnant. So it's a case of taking up a personal initiative to move a step forward or doing otherwise and going miles backwards.
Putting customers first over investors
With customers acquisition and satisfaction at the heart of a selling process, businesses are more likely to thrive.
Leke Ojikutu, founder and Chief Technology Officer of VoguePay, during an informal gathering at the recently concluded Google Cloud Next '17 Extended Calabar organised by Techmosphere (formerly TechHive), dazzled a group of young audience with stories of his journey into entrepreneurship. He reminded the captivated audience of how he was offered a tempting proposal to sell the programming script that made VoguePay what it is today.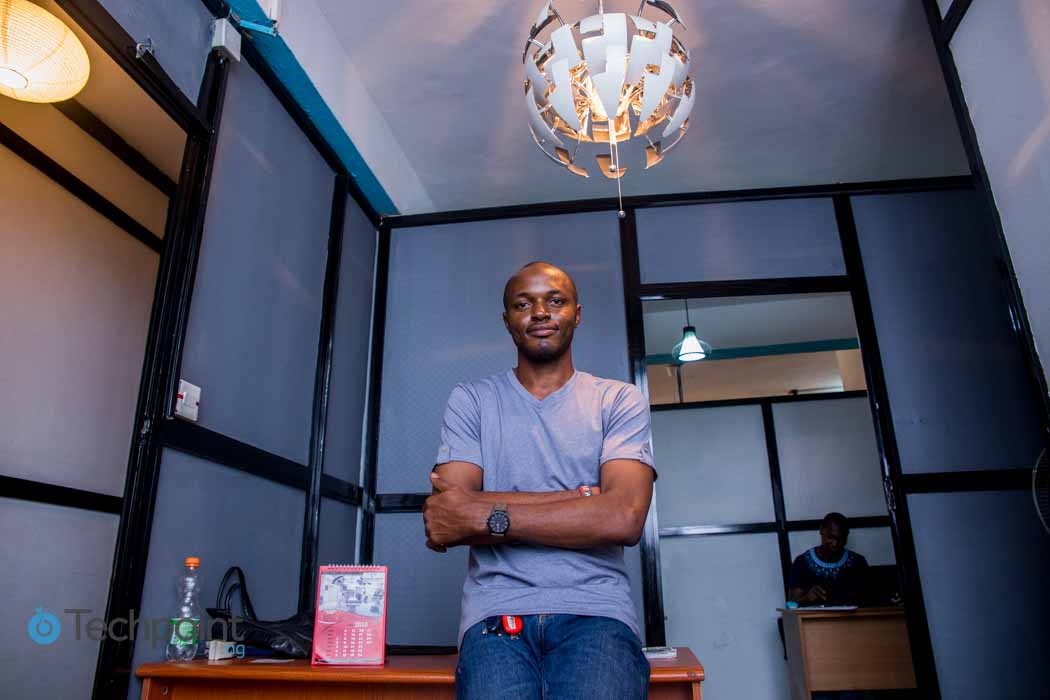 He cited the role of customer acquisition and retention as a key factor that stood between selling the programming script -- and by extension, the company -- and keeping hold of the company. That may not have been the defining moment for the company but it doesn't remove the fact that VoguePay isn't only one of Nigeria's finest player in the Fintech industry, but also hasn't raised any funding till date.
So regardless of the niche market, investors are more likely to throw in their resources on businesses with significant traction over businesses obsessed with raising funds. This is because such businesses have shown that it has what it takes to survive on its own, even without investor's money. To wrap it up Olayinka argues that, "Paying customers are the best investors."
This just goes on to support the saying that if a business delights the customer, they will be sure to come running back.
Understand the basics of business or quit.
Obi Ozor is one of the co-founders of Kobo -- a logistics platform tailored for SMEs and eCommece. Despite his understanding that the business of delivery is based on the availability of infrastructure, he wasn't ignorant of the role of technology in fine-tuning the process. To this, he teamed up Ife OyedeleII, who brought in the technical proficiency that would otherwise have been lacking in their operations.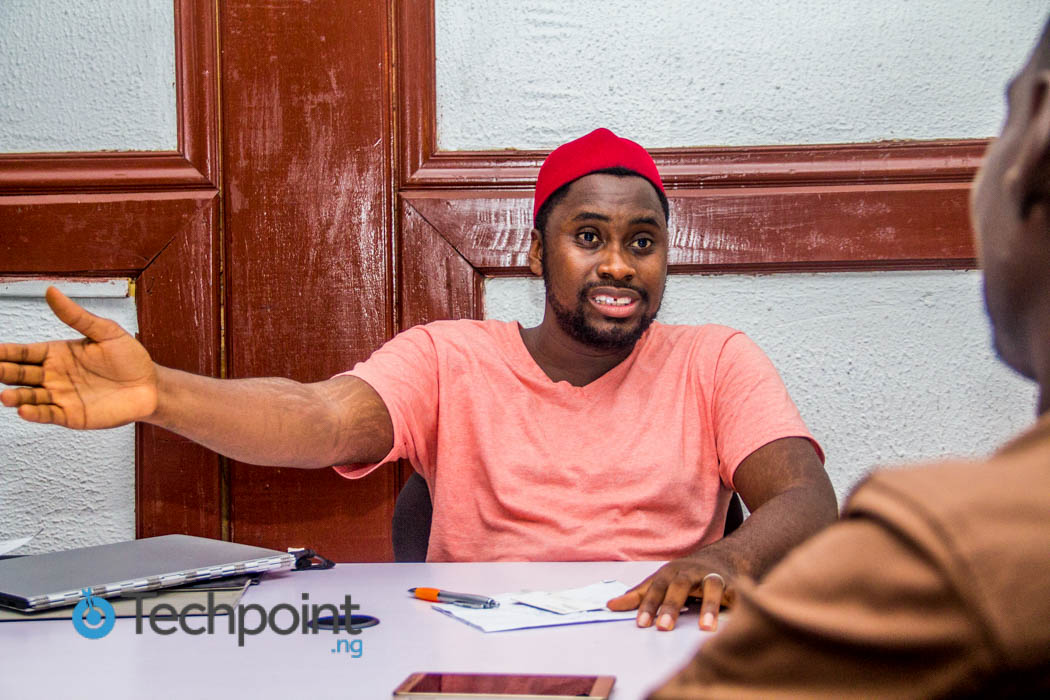 Clearly, as partners, they knew what was requisite in keeping Kobo operational, and their interplay was a key part of that. With this complementarity, Kobo now prides itself in being regarded as a startup with a perfect blend of process and execution.
Running a business you have little or no idea about is like running a race with both eyes closed. The danger is that one is bound to miss a step and come crashing down on his/her full weight. To avoid a trajectory that is fated to lead to failure, as would have been the case with Kobo had the founders not found the missing ingredient, it is imperative that as founders one understand or figure out that thing that makes their establishment exist first as a business before anything else.
Tech is not everything -- Chioma Ifeanyi Eze
Particularly in the tech space, it's very easy for founders to believe tech is everything. Chioma, on the other hand, thinks differently. According to her, tech is not everything, "Ensure you consider marketing, relationships, customer service and other sorts outside of tech," she advises. Further stressing that, while founders should strive to grow their businesses online, they should have it at the back of their mind that "there is life outside technology." There is an offline life, "one which presents the foundation for most successful entrepreneurs," she reckons. Adding that, Yes, tech is a huge driver but there are also amazing businesses which thrived for years without so much technology.
Grow your revenue
"Too much money don't kill, it is too little that does," opines Sheriff. Buttressing on Sheriff's point, Olayinka simply says "be hungry for profit." Evidently, a founder who does little or nothing to increase his revenue needs no soothsayer to know that such business is heading for the bottom of the ocean. The more revenue a business generates the more it is able to expand its scope of operation and even reach out to more customers, and the only way to guarantee such is to keep delivering quality product or services that satisfy the needs of the customers.
Strive to be among the 2 surviving -- Josh Uma.
There is no denying the fact that the early days of a startup are one of its most crucial periods. It is during this period that a founder makes decisions such as choosing a co-founder, organising the team, defining the work process etc. When a business is built on a very strong foundation, the chances of survival are almost assured. But the result is almost likely to lead to failure if the foundation of a business is very porous.
Little details matter, pay attention to them -- Chioma Ifeanyi Eze
It is very easy to get overwhelmed by work so much so that one actually pay less mind to other little details that actually matter. Citing practical examples, Chioma says, "The person who picks calls at the office matters, the submission hyperlink on your website contact form matters, the tone of emails matters, understanding your customer journey map matters, simple flowchart for every process matters," "The very basic things you do might just be the main driver to the very big things." she ends with.