The Ahmadu Bello University (ABU), Zaria has announced its commencement of admissions into the second batch of its e-Learning MBA programme. The initiative, which is in partnership with EduTech, was developed by the ABU Distance Learning Centre in a bid to provide high quality education without the constraints of being in a classroom.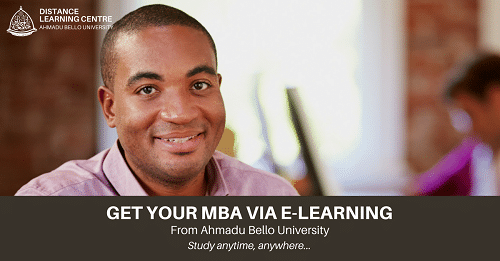 The programme, which is the first e-Learning MBA to receive full accreditation from the National Universities Commission (NUC), offers extraordinary flexibility which means that students can complete the program at their own pace based on a minimum and maximum time frame, as prescribed by the accrediting body.
Students have the freedom to determine their class schedules, as all the learning material is available to them at all times. Students can watch videos, read available text and listen to audio files whenever it is required. They will also receive printed hand-outs and notes from the institution at no extra cost. In addition, RenMoney Microfinance Bank and other Loan Companies provide Student Loans and Financial Aid for interested applicants.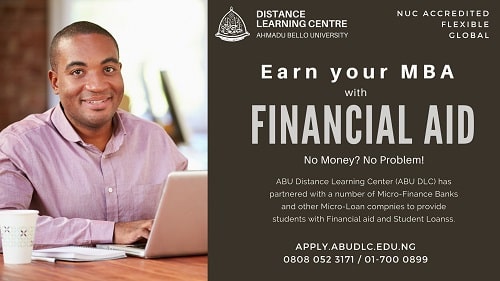 The second batch admission drive will run till March 31st, 2017, and prospective applicants are advised to take advantage of this unique opportunity to advance their learning experience and develop their careers.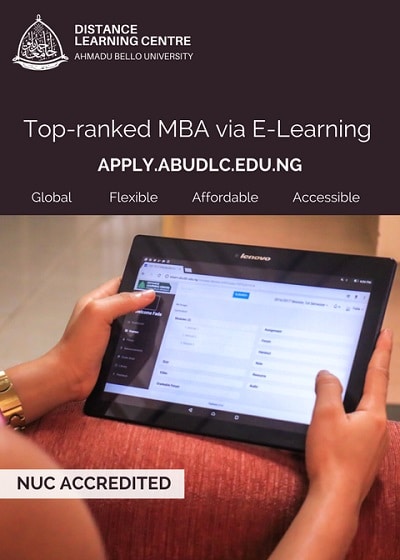 Take control of your career today and apply to kick off your MBA - http://apply.abudlc.edu.ng . Hurry now!  Learn, Work and Earn.
The facilitation of the programme by EduTech perfectly aligns with its agenda of helping African traditional universities take their on-campus degree programmes online through the implementation of the very best of technology, process management, recruitment, admissions and advisory services. For this Programme, EduTech provided its unique online/offline Learning Technology – VigiLearn, Content Development, Content Distribution, Marketing and more.
Is this truly the future of education and learning in Africa?