The acquisition of Nigerian internet startups is a fairly new phenomenon. This is quite understandable, considering that the movement started barely over 7 years ago, with the likes of Wakanow, Jobberman and iROKO as pioneers.
However, the rising rate of acquisition of Nigerian internet startups is worthy of note. While many founders see acquisition as the ultimate milestone, it could be a thorn in the flesh for few others.
In sharp contrast to foreign deals, acquisition of Nigerian internet startups is usually shrouded in secrecy. We hardly ever know the processes involved, let alone their estimated worth. Nevertheless, we have compiled a list of startups that have been acquired so far by local and international organisations.
Here they are in chronological order.
Yarnable -- acquired by MobiQube and Le Proghrammeen Solutions
The year 2011 saw the earliest acquisition of a Nigeria startup.
Yarnable was a free micro-discussion site that allowed users to create and share short topics of interest in under 140 characters, à la Twitter. The root of Yarnable's acquisition by MobiQube and Le Proghrammeen, for a meagre $3000, could supposedly be traceable to funding and technical support problems.
Unarguably, it requires a lot of funding/technical support to sustain a growing startup, especially in Nigeria. So, the acquisition of Yarnable over this crucial challenge was somewhat justifiable. But considering the fact that Yarnable still had some monetary value at the point of acquisition, how it suddenly faded is astonishing.
Yarnable's unfortunate story could be summarised thus; birthed in 2011, garnered about 300 users, acquired in 2015, and finally died.
Thankfully, Yarnable founder, Ahmad Mukoshy, moved on to found Gigalayer, a web-hosting company he has successfully run since 2013.
Oya.com.ng -- acquired by Wakanow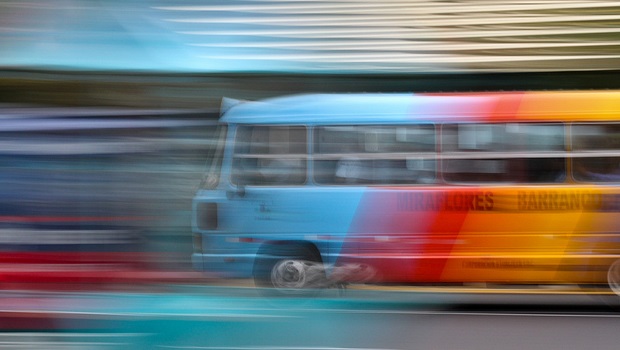 Earlier in 2014, Wakanow -- a major travel agency in Nigeria -- acquired online bus ticketing startup, Oya.com.ng, for an initially undisclosed sum. It took at least another year to confirm that the acquisition was worth $2.5 million -- a surprisingly huge amount by Nigerian startup standards at the time.
Still regarded as one of the biggest deals in Nigerian startup acquisition history, the deal was worth about 50 times over what Oya.com.ng was valued two years before. From this, we can infer that Oya.com.ng was quite a highly profitable startup. As such, one would question what could have prompted the sale of the company. For now, all we know is that Oya.com.ng is still in business, but of course with Wakanow as its parent company.
Whether this acquisition was a plus or minus remains to be seen. However, considering the high-profit margin, it does not seem like a minus.
Jobberman -- acquired by OAM
On April 30, 2015, Nigeria's prominent job recruitment portal -- Jobberman.com -- announced a 100% stake acquisition of the company by the One Africa Media (OAM) group.
With established operational bases in several African countries (Kenya, Nigeria, Tanzania and few others), OAM has registered itself as a leading player in operating and investing in a portfolio of online marketplaces focused on jobs, cars, travel and real estate.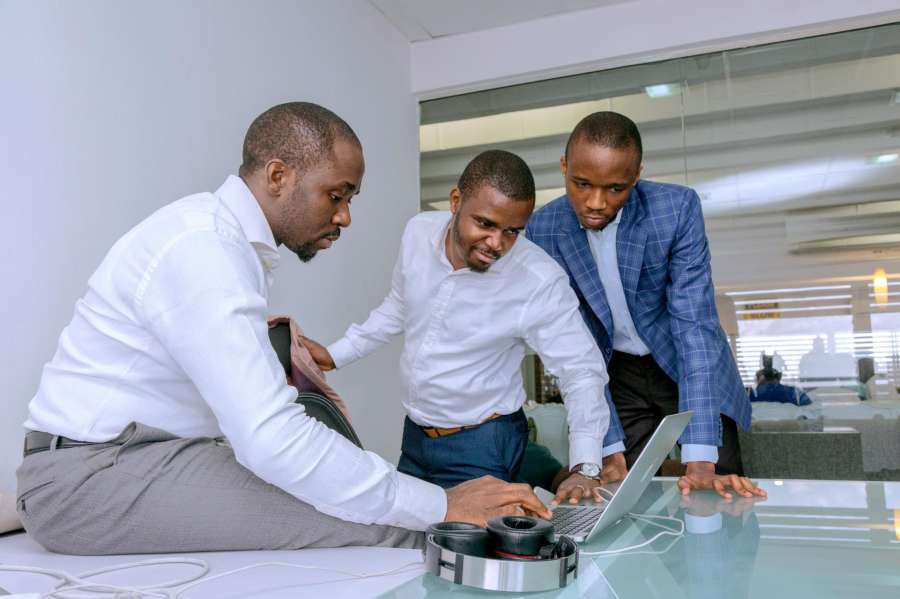 For a startup that launched in 2009, Jobberman appeared to have been doing just fine on its own in the lead up to the acquisition. But from all indications, the Jobberman founders got an offer too good to refuse.
As confirmed by Ayodeji Adewunmi, who described the acquisition as a "great step towards better accomplishments for Jobberman", all 3 co-founders retain their positions in the company whilst becoming shareholders at OAM.
In summary, the acquisition seems to be a healthy one as it has not disrupted the operations of the startup in any way.
NB: Ringier has since *merged*  with OAM to *build possibly*  Africa's largest Classified group *--*  Ringier One Africa Media (ROAM)
Zinternet -- acquired by Konga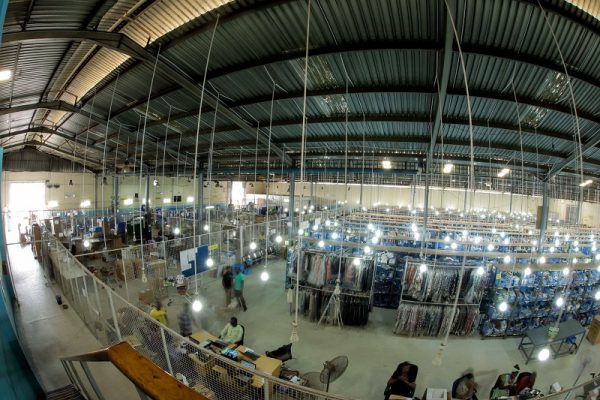 On June 23, 2015, Konga finalised its 100% acquisition of mobile banking provider, Zinternet. To this effect, Konga issued a press release, which indicated that the acquisition was to help power Konga's proprietary payment system, KongaPay.
While the acquisition was obviously favourable to Konga, the resultant effect on the acquired company seemed quite unclear. More puzzling, the press release from Konga fronted the acquisition as a partnership between both parties. Whether Konga really meant this or it was just a ceremonial statement remains to be seen.
All we know is that Zinternet didn't get as much recognition in the deal as all the buzz was claimed solely by Konga.
However, since there was no sign of displeasure from Zinternet regarding this, the acquisition appears a satisfactory deal.
Insured.ng -- acquired by Click n Compare
The startup journey of the Spark-funded insurance deals comparison site for Nigerians -- Insured.ng -- has been a bumpy ride.
In June 2015, Spark halted further investment in Insured.ng, along with 3 other startups, having considered them as dead or non-active. Despite this unfortunate incident, they managed to scale to the point of being acquired by the South African company (Click n Compare) a few months later in August, 2015.
Coincidentally, both Insured.ng and Click n Compare launched in 2013. Perhaps the success of the latter could be tied to the enabling environment of South Africa?
Owing to the pulling out by their investor, this acquisition inarguably came as a great save for Insured.ng. And according to the parties involved, the acquisition will help leverage on the traction and partnership Insured.ng has made so far.
All said and done, an important lesson to note from this is -- do not put all your trust on investors. In fact, according to Jason Njoku, customers are more reliable than investors.
Vanso -- acquired by Interswitch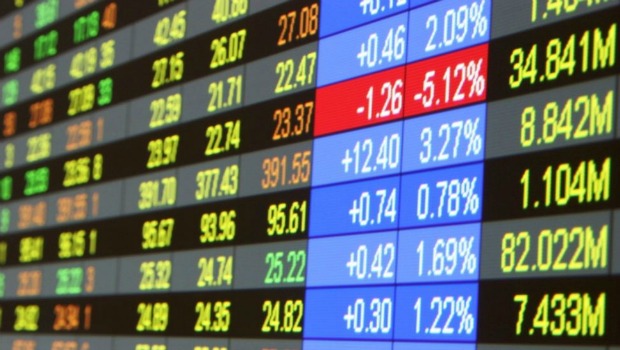 In February 2016, Interswitch acquired Vanso, a FinTech startup that provides mobile and internet solutions for Nigerian banks. Worth ₦15 billion (in stock and cash), it remains one of, if not the largest acquisition deal in Nigerian internet startup history.
Prior to the acquisition, Interswitch was reportedly on the verge of an IPO worth $1 billion, a move that would have earned it the position as Africa's first Startup Unicorn. The acquisition of Vanso could perhaps have been a step towards achieving this.
Unfortunately, later in December (the same year), what had supposedly prompted the acquisition of Vanso did not to scale as planned, due uncertainty surrounding Nigeria's dwindling economy.
DealDey -- acquired by Ringier Africa Deals Group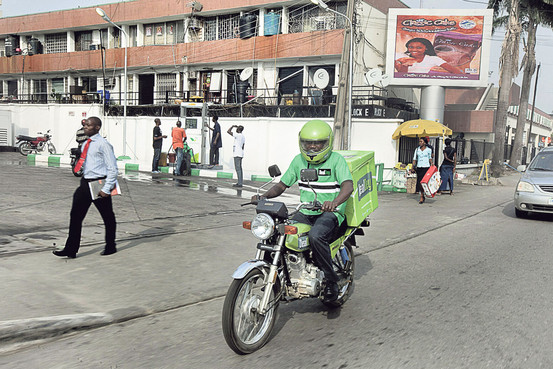 Online shopping platform, DealDey was acquired on March 23rd, 2016 by Ringier Africa Deals Group -- a joint venture between Switzerland-based Ringier Africa and South Africa's Silvertree Internet Holdings.
DealDey already proved popular with investors, raising $5 million from AB Kinnevik in 2015, before spinning off its business promotion and listings section, PromoHub, into a separate entity and launching LYF, a socially-driven business listing, reviews and transactional platform.
Prior to the acquisition, Dealdey did not escape the peculiar challenges faced by startups, especially in the eCommerce industry. This contributed to the laying off about 60% of its workforce.
However, for all the Nigerian tech scene's undoubted growth, this acquisition be a major boost to the ecosystem.
Easyappetite -- acqui-hired by Metro Africa Express (MAX)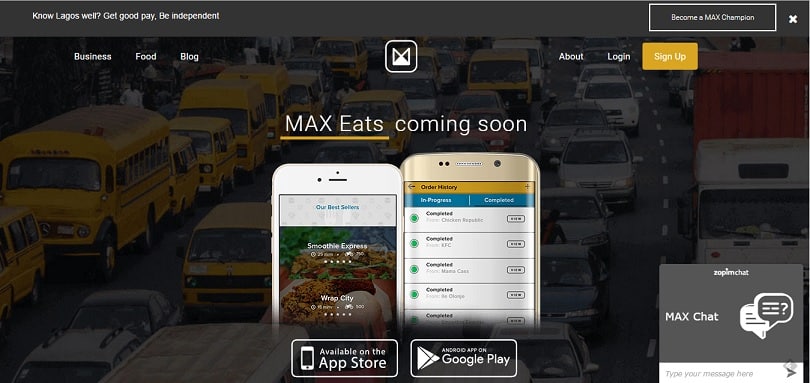 Hyper-local food delivery startup, Easyappetite (launched in 2012) was acquired by last-mile delivery startup Metro Africa Express (MAX) in September 2016.
The acquisition, which was in line with plans to roll out a bespoke food delivery arm – MAX Eats -- appears to be in the positive light as the Easyappetite Co-founder/CEO, Deji Opoola came on board the MAX team to head the marketing department.
This acquisition is particularly unique as it appears to be more of a collaboration, and operations are currently running quite smoothly. We look forward to the ensuing positivity their unity will bring.
TopCheck -- acquired by PriceCheck, SouthAfrica
In February 2017, online insurance comparison startup -- TopCheck -- was acquired by Silvertree Internet Holdings, the parent company of PriceCheck in South Africa.
Launched with much fanfare in 2015, TopCheck is known to provide free online comparison for insurance products, loans and broadband internet plans for Nigerians. According to TopCheck founder (Thomas Pilar), the merge of both companies would only start-off TopCheck to a great height in Africa.
TopCheck's acquisition seems to be on the positive note. It interesting to note that the founders, who are of German descent, came to Nigeria to hunt the enormous opportunities in the country. Just a few months before the acquisition, they had managed to raise an investment round of €1 million.
Conclusion
Needless to say, as far as the Nigerian internet startup scene is concerned, there has been a great paradigm shift in the way of things. Indeed, acquisitions are a big part of this shift.
From this research, it turns out that most of the acquisitions were on a positive note, while just a few may have occurred within not-too-pleasant scenarios. Could we then conclude that startup acquisitions are not a bad thing after all? If so, how do we explain the cloak of secrecy hovering over such acquisitions?
While we hope that more deals like these continue in the positive light, we keep our fingers crossed as to what the future holds on already made acquisitions.