Year in year out, Nigerian tertiary institutions churn out thousands of graduates with only a limited number of jobs available in the "labour market". This number does not include Nigerians who studied abroad and come back home after graduation to compete for these limited jobs and those already without jobs. According to a survey taken by Jobberman in 2o16, 47% of Nigerian graduates are unemployed.
The National Bureau of Statistics (NBS) revealed that Nigeria's unemployment rate rose from 13.3% in the 2nd quarter of 2016 to 13.9% in the 3rd quarter. The report stated that the number of unemployed Nigerians increased by 555,311 people between the ages of 15 and 64. This number covers people who were at the time available for work and actively searching.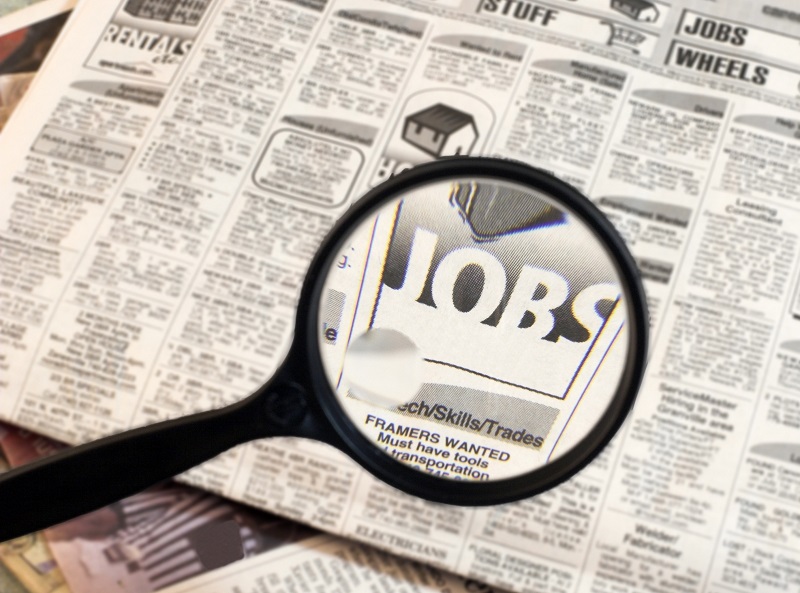 With the proliferation of technology in Nigeria, job seeking has gone from writing application letters and physically sending them in alongside Curriculum Vitae (CV) to hiring companies using social media to announce job openings. Back in the day, job vacancies were mostly known from Newspaper publications and word of mouth.
The need to help unemployed Nigerians get jobs easier has led to the growth of the recruitment industry. Many platforms have sprung out of this necessity and more unemployed Nigerians can keep tabs on job vacancies and apply for these jobs by just sending in their CVs, cover letters and applications via email to hiring companies.
When companies announce job openings, it is only expected that thousands of people would respond leaving the companies a lot of applications to look through in the search for the perfect candidate for the position. This is the reason cover letters came to be.
A cover letter is usually a summary of an applicant's CV, a quick introduction. It is the first contact an applicant has with a potential employer.  Cover letters are expected to explain the reasons for an applicant's interest in the job and identify relevant skills and experiences. Most hiring companies request that applicants send in their CVs alongside cover letters to make their jobs easier. This way, they can screen cover letters to disqualify as many candidates as possible and move to scanning through CVs of those applicants with impressive cover letters. There are thousands of cover letter how-tos and formats on the internet but the most important factor of a cover letter is that applicants sell themselves as much as they can in very few words.
Applicant tracking system (ATS)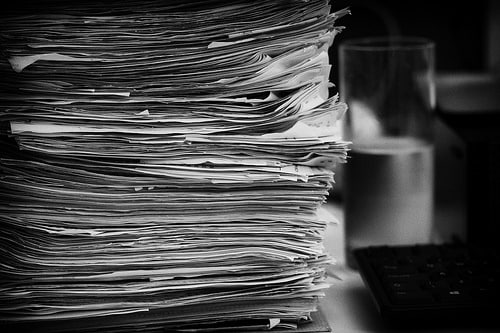 An applicant tracking system is a software that is used by hiring companies in their recruitment processes. This software sorts through thousands of CVs to determine which ones best fit the positions for which they were submitted. ATS operates by searching CVs for keywords; it helps employers to save time and paper and helps them keep tabs on the hiring process.
ATS has become a popular part of the recruitment process of large and small companies alike. If ATS can go through thousands of CVs within a short period of time, why then do we need cover letters?
According to Fast Company, many recruiters in America have declared cover letters obsolete due to the increasing efficiency of ATS. With America setting the pace of world advancement, it is safe to project that the importance of cover letters in job applications in Nigeria would wane in years to come.
Although many job vacancies in Nigeria still require that applicants send in cover letters, they are still a few that don't require them. Could it be that these companies that do not request for them have realised that they are not so important?
There are certain job openings especially in the tech sector that do not require applicants sending in their CVs. These recruiters have come to realise that CVs and cover letters may not entirely reflect the overall capabilities of applicants. They have been able to devise ways of testing intelligence and creativity by asking witty questions and screening applicants based on their answers. The catch is, there is no right or wrong answer; the employers ask these questions to find the candidates that best fit into the culture of their companies.
Even traditional companies recognise that many applicants that look good on paper may not necessarily measure up in intelligence. Hence, the reason they ask intelligence-based questions in the interview stages of their recruitment process.
In years to come, more Nigerian companies would use ATS (which would be an upgraded version of the present one) in their hiring processes and this may, in turn, mean less need for cover letters. To this effect, job seekers would have to improve their CVs by making them as detailed as possible. They have to make sure they pitch themselves well enough to attract employers.
The CVs would incorporate the features of a cover letter and include a summary which would replace the "career objective" we have now; allowing applicants accentuate what makes them different from other applicants in a few words. It would also have the other traditional features of a CV such as personal information and accomplishments and would require applicants to include their social media handles.
This could mean more young people would become cautious about what they post on social media as this gives employers an insight into how an applicant would fit into their companies. We have a few years to confirm my projections.