For all football fans in Nigeria, you will now have a rare opportunity of turning your passion and knowledge of the game into a once in a life time experience - watch your team play live from the VIP Box.
The VIP Box Ticket from the clubs is a one week all expense paid trip for the consistent top player on the Striker Challenge and Powershot Challenge mobile games. The top player will have the opportunity of watching and taking part in team training sessions, interact with his or her football star, have a meal with the team, and watch the last league match right from the VIP Box. And the player would not have to travel alone, he can take a loved one along. The games already have more than 50,000 downloads.
Game on YouTube:
We connect Nigeria through its series of mobile games - Chelsea Striker Challenge, Manchester City Striker Challenge, Tottenham Hotspur Striker Challenge available for Android and iOS devices got the endorsement of the big clubs. Striker Challenge is a simple, fun and addictive game that requires you to register a high score for any of the competition of choice - VIP Box Ticket or the Signed Jersey from your Football icon.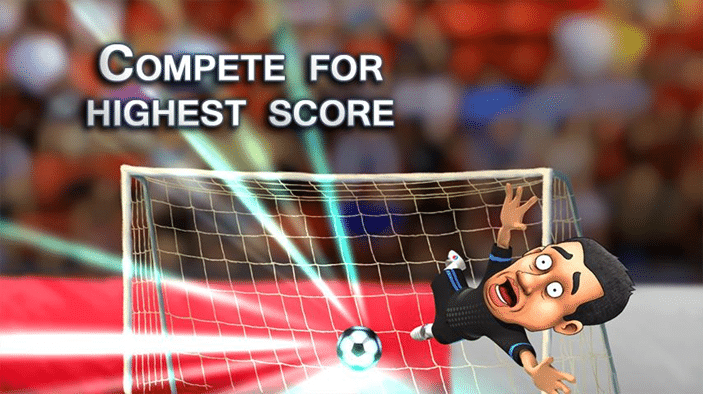 The support of Chelsea, Arsenal, Manchester City, Tottenham Hotspur etc is rare for Nigerian Technology companies, this is no doubt a welcomed endorsement for the Local fans of the beautiful game of football.
Although, Striker Challenge and Powershot Challenge are free to download and play, the challenge is in beating other players while the football season is on-going. To qualify for the prizes, you'll have beat the best and top the leaderboard which is updated weekly according to the EPL style of weekly matches. There is a weekly team competition - just like the league tables, in which you play to support your football club to top the Games League Table
You can watch leaderboard updates, aired weekly during the Fansconnect Football show on NTA Sport every Thursday(6:30pm) and Saturday(10:30am). Each episode is available for online stream on the FansConnect page on the Weconnect Social Website: