DeliveryBros is an online platform that provides intra-city logistics. Launched in December, 2015 by Adaora Nweje (who leads the four-person team), the startup serves as an on-demand delivery network that allows SMEs and individuals request for pick-up and delivery services.
Steps to using DeliveryBros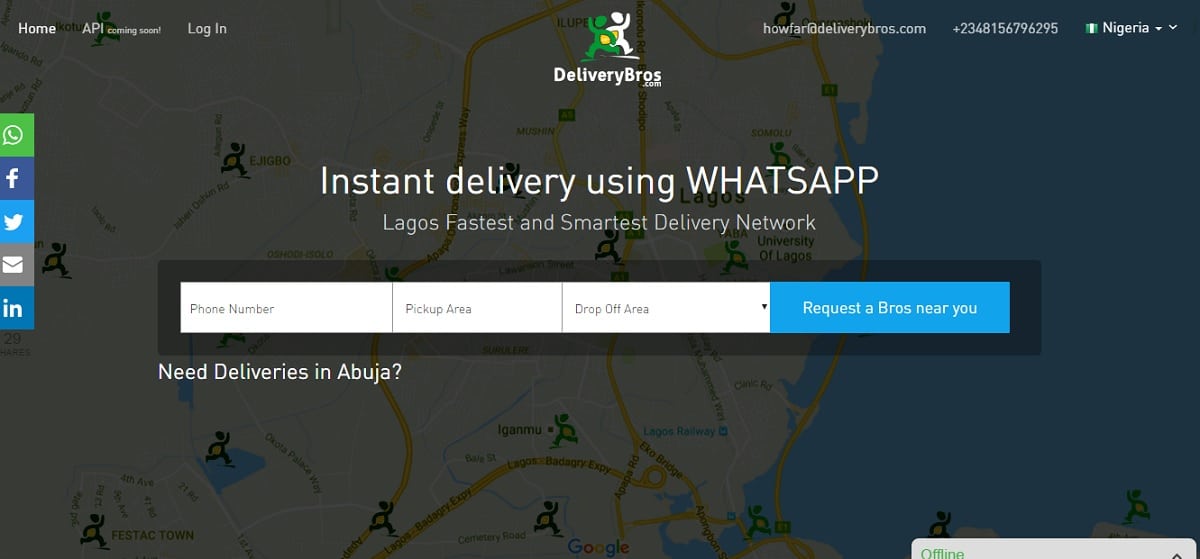 In order to make local deliveries simple and easy, requests for package pickup and delivery are relayed via WhatsApp. There is an underlying algorithm to match clients with dispatch riders closest to the pickup point within minutes. Reviews and ratings of the dispatcher may then be given by customers to express their satisfaction.
With operational base already existing in Nigeria and Kenya, DeliveryBros looks forward to hitting more milestones  -- like extending operations to Accra, Ghana and building a mobile app (for laundry, parcel and medicine delivery) -- soon enough.
With a claimed network of over 70 third-party dispatch riders, one could perhaps refer to DeliveryBros as the 'Uber for hyper-local package delivery'.
You can find out more on the startup's website.
.     .      .       .
Discover new startups every weekday by 9am (WAT) | Pitch your startup here.