ArtisanOga is an expanding online directory that allows anyone to find local artisans, hire them and share their experiences.
The  startup, which was launched in December, 2016 by Victor Jibrin aims to provides online visibility -- exposure beyond their neighborhood -- for artisan/craftsman, thereby giving them the opportunity to build their credibility through customer reviews and social sharing.
Services provided by these artisans range from painting, catering, welding to automobile body works such as spraying.
How it works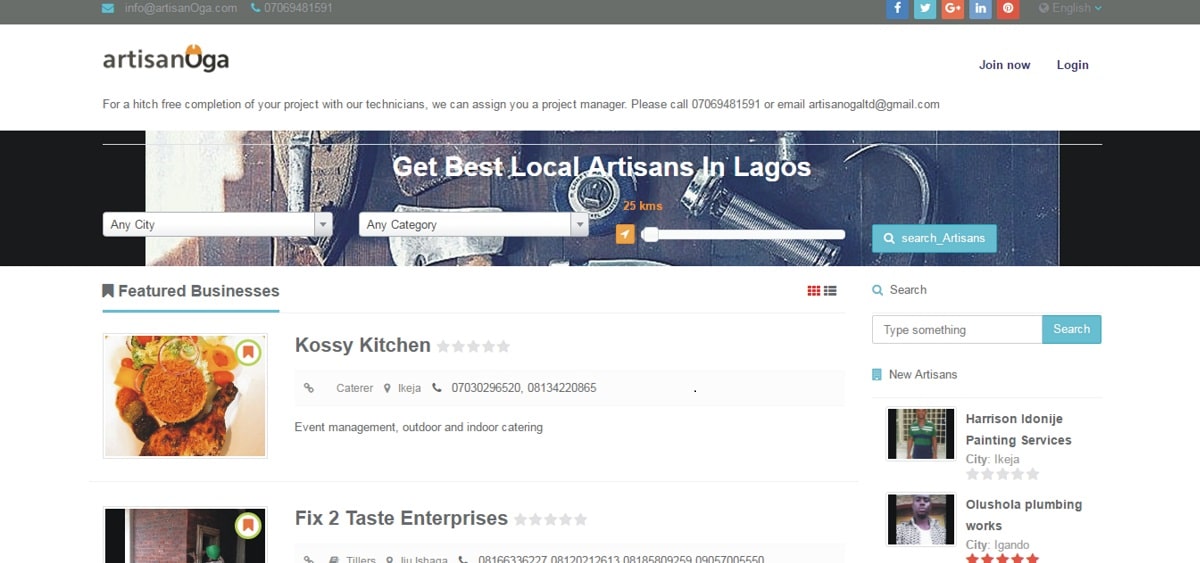 People seeking to hire any artisans could easily visit the website, click on the search box and type in their keywords. From a pop-up of related vendors, they could easily view details/reviews and then contact their vendor of interest.
What's more?
Considering  that several platforms similar to ArtisanOga are already floating the Nigerian digital space, one might conclude that the market is saturated. But keeping in mind our ever increasing population, there is sure enough space for such platforms to thrive.
Despite this, it is imperative that ArtisanOga braces up to emerge victorious in the battle for digital space with other local counterparts -- since the founder made no mention of a revenue model -- because more sprouts of this nature are inevitable.
Nevertheless, commencing a startup such as this, -- which is a quite tough venture -- is victory in itself.
.     .      .       .
Discover new startups every weekday by 9am (WAT) | Pitch your startup here.