On the 14th of December 2016, a ₦7.298 trillion budget was presented to the National Assembly by the president. Tagged the 'Budget of Recovery and Growth', it is 20.4% higher than the 2016 budget of ₦6.07 trillion.
Tech entrepreneurship has put Nigeria in a positive light globally in 2016, even without a favourable consideration in last year's budget. It would be expected that the government would put this in consideration this year. But contrary to expectation, there's not much to be excited for in the 2017 budget as regards tech development.
The Ministry of Communication Technology, with its 3 agencies -- Federal Ministry of Communication Technology Headquarters, Nigerian Communication Satellite Limited, and the Nigerian Postal Service (NIPOST) -- has a total budget of ₦18,750,951,876, about 60% (₦11,206,782,734) of which is earmarked for recurrent expenditure --  ₦280,974,561 is the total overhead while total personnel is ₦10,925,808,173.

Of these big monies, there are some eye popping spends that look a tad exaggerated and unnecessary;
Purchase of Computers -- ₦534,232,190
Computer Software Acquisition -- ₦960,376,076
Extension of Government Service Portal -- ₦400,000,000
E-government Kiosks/Centres -- ₦329,999,999
Cleaning and Fumigation services -- ₦16,773,113
As outrageous as these figures are, it is important to note that for a few years now, they increase by as much as 150% annually without any significant justification.
Year 2016 ended on a positive note as many tech sector stakeholders were expectant of a more enabling 2017. With the impact the sector especially has had on Nigeria, most people expected the 2017 budget to be more accommodating, but apparently it isn't looking that way.
This budget does not make any realistic provisions for the tech sector and entrepreneurs in general. And this is ironic considering they're tipped as Nigeria's primary saviours from her economic woes.
Considering power is one of the banes of entrepreneurship in Nigeria, the ₦45.82 billion earmarked for rural electrification and other power related project should serve to placate budding entrepreneurs.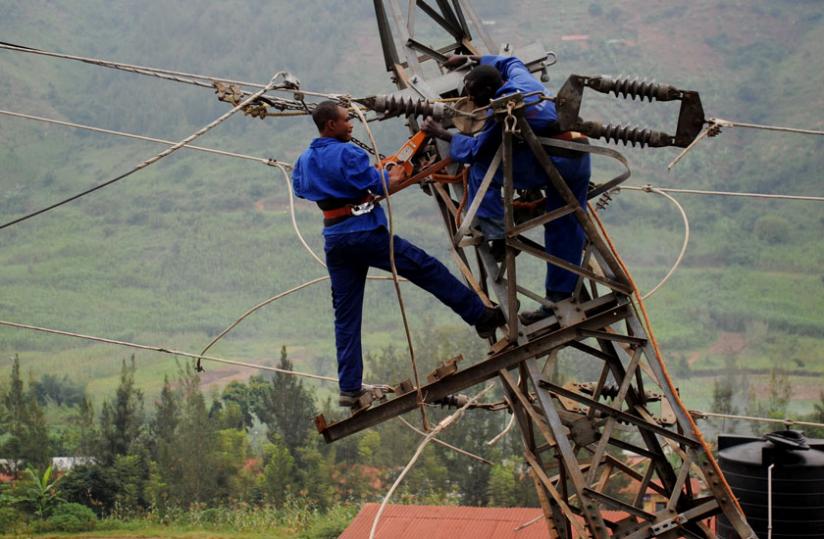 But billions are always set aside each year for electricity in the national budget, and no change whatsoever is experienced. So there is probably no hope on that horizon.
In the 2017 Nigerian budget, there is also ₦15 billion provisioned for recapitalization of the Bank of Industry (BOI) and the Bank of Agriculture (BOA).
There is a widely held belief that the Nigerian government cannot play a pivotal role for tech development in Nigeria, but this is erroneous. Laws and statements from our lawmakers have shown to a large extent that there is a gulf between the government's perception and current reality. And this disconnect is the reason the government cannot enact any real change in the ecosystem.
Recently, Governor Akinwumi Ambode of Lagos visited Yaba and set a laudable example by promising free electric supply and grants for startups in the tech sector.
Suggested Read: Governor Ambode promises steady electricity and grants to Yaba startups
Even though these good deeds are still of a promissory nature, the governor's actions has shown that for government interventions to be effective, they must be well targeted.
This 2017 Nigerian budget is not any way different from others for tech as it does not look favourable to the sector in any obvious way, but maybe the government can make up this deficit by becoming more conversant with its realities this year.