When the Techpoint Innovation Tour made its Kaduna stop, I met an exceptional young man; a wizkid of sorts. Before meeting him, there was so much positive vibe everywhere his name came up, so I was amazed to meet an unassuming Aminu Bakori at CoLab in Kaduna.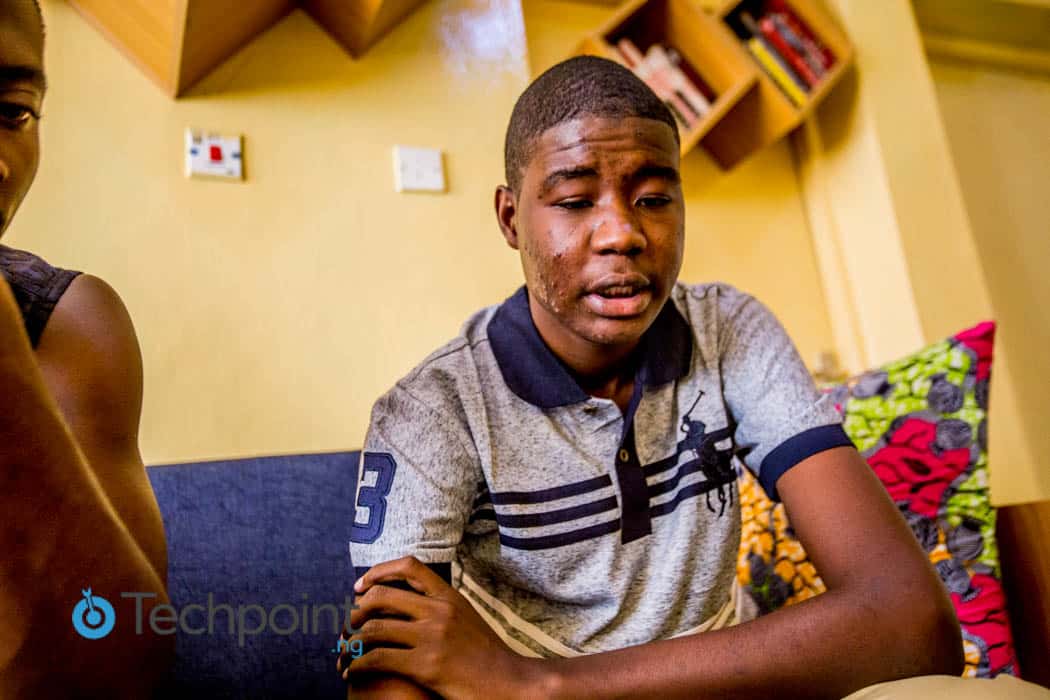 Aminu Bakori is a Software Developer, Programmer and CEO of Friendstie Concepts; a technology company that designs and builds custom computer software and online services for individuals and businesses around the world.
I had an interesting chat with Aminu about his background, the challenges of being a web developer and running a business in the heart of Kaduna.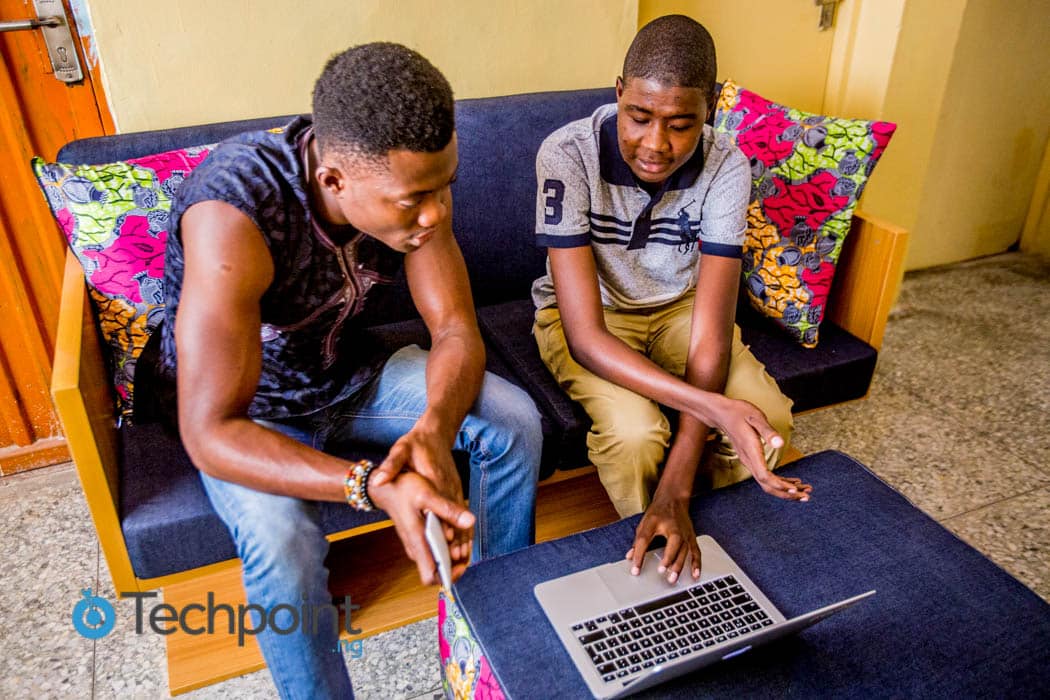 Aminu Bakori was born in Katsina State but moved to Kaduna at a young age.
I was born in Katsina, but Kaduna has been practically home for me all my life. My primary and secondary education was in Kaduna, I graduated from Ahmadu Bello University, Zaria last year where I studied Statistics
On what piqued his interest in computing and programming as opposed to his field of Statistics, Aminu said he started toying with computers as early as primary school.
We always had a computer at home for as long as I can remember and it was only natural that I took a fancy to it. There was a computer laboratory in my secondary school, after computer classes in school, I went home to practice further so I easily stayed ahead of my peers.
Even though computing started many years ago,  Aminu started coding in senior secondary school; about 8years ago. He started coding when the now defunct Liberty Reserve was one of the only ways of buying web hosting services.
When he started programming, a yearning for change drove him to try, fail and rise again in several business endeavours.
 I founded my first startup in my first year in the university. It was called ABU Chat. It was a tool for students and lecturers to collaborate. After a while, the school authorities banned it due to its large traffic as opposed the school portal. After ABU Chat was shut, Friendstie as a social media platform was created, however, it did not last long. It died a natural death because it did not get enough traction.
After the death of the Friendstie Social Network, Aminu vowed that the failures would not deter him. Therefore, he kept working hard until Friendstie Concepts the software company had a solid footing. The company is currently registered as a business in Nigeria.
According to Aminu, minimising costs for clients and creating value are the major driving forces behind his software solutions and business as a whole.
When my interest in startups was ignited, what lit the fire was questions like "Why keep using what somebody has made when I can better it? I have always been a stickler for creating value and solving problems.
Interestingly, under his company Friendstie Concepts, Aminu has built an operating system, an office collaboration solution that works without internet connection and an enterprise management solution which combines the different features of enterprise management software.
Cloudiora OS
Cloudiora is a cross-platform operating system that works well across all devices.
I always like to define Cloudiora as an operating system rebuilt, re-imagined and reinvented using web technology. In this part of the world where computers are still bulky and somewhat expensive, an operating system should not add to the bulk.
Cloudiora was built on the web because web applications do not require a large space.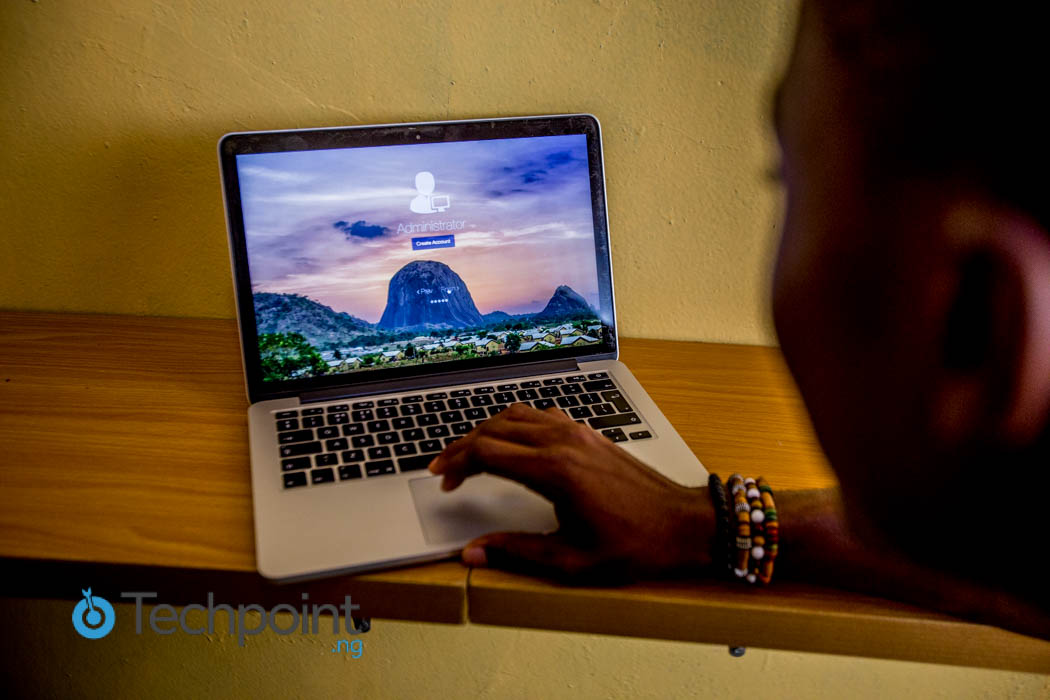 So without a virtual machine, Cloudiora works on Windows, Linux or Mac. Cloudiora in Aminu's words is the best of all worlds and it sure looks so.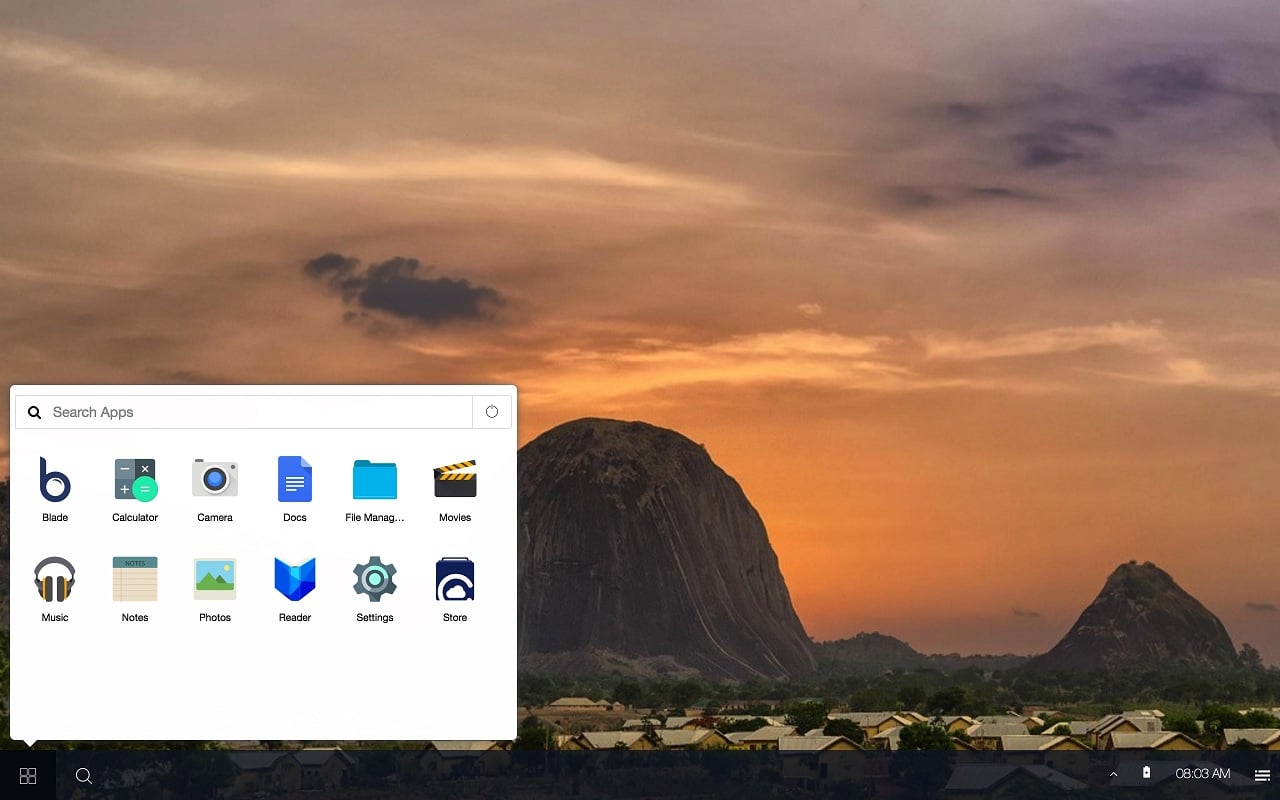 As a multi-device operating system, Cloudiora translates the same way across every computational device without a change. Other operating systems have a different user interface on desktop and mobile, but Cloudiora is the same everywhere; same codebase and exact user interface.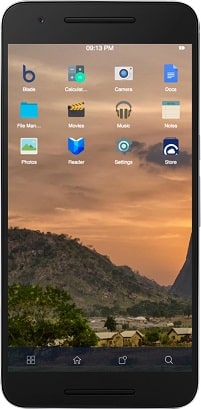 Like every other operating system, Cloudiora has its own AI assistant – Leila, an app store and a dedicated browser called Blade.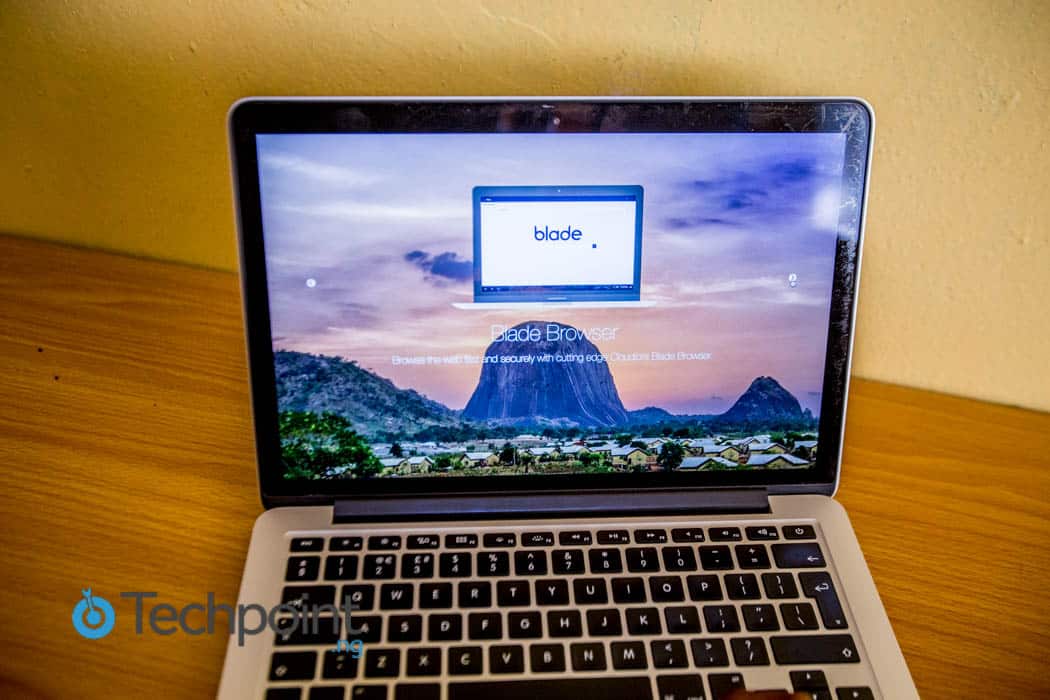 Cloudiora is interesting and exciting, so I wanted to know when it would be available for users, however, Aminu laughingly refused to give specifics.
We are currently working on getting it installed and shipped as custom OS for devices sometime before January, but it is currently ready for release.
Buzz
Buzz is a workplace collaboration tool for offices, startups and teams. In essence, Buzz may be categorized as a combination of Slack and Skype, but the amazing thing about it is that it works without the internet.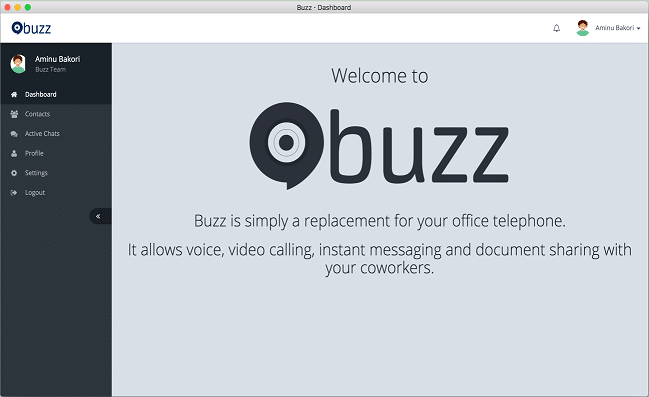 Buzz works with the Local Area Network(LAN), an interconnection of the computers in the office. It is installed on a single computer and the others are connected to it locally without the internet.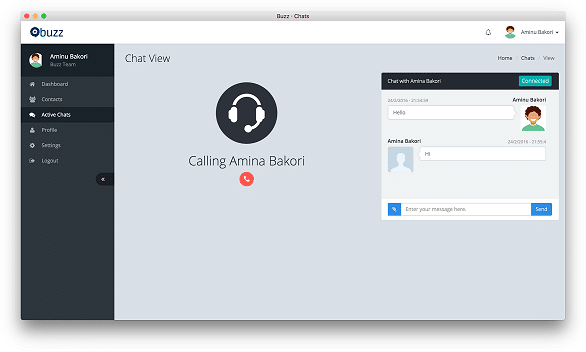 I was in a client's office one day and intercommunication devices were being installed all through the office. The whole process was bulky, inefficient and probably very expensive. I sat down there and tried figuring out how to simplify the process of office communication and make it easier, that was how the idea of Buzz came.
Buzz allows video calling, instant messaging, and sharing of messages and files.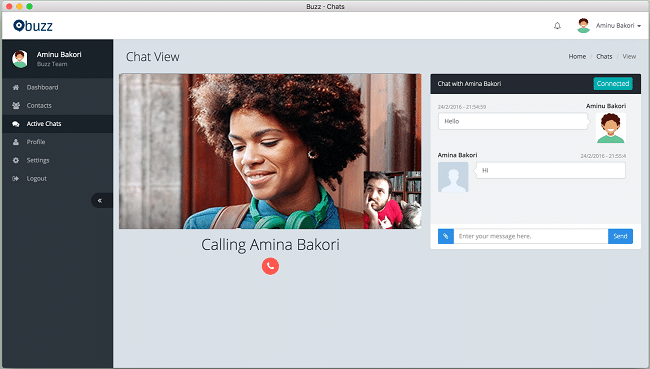 These solutions are just a few of the many developed by Aminu Bakori's company Friendstie Concepts.
Challenges
Aminu Bakori is a 20-year old CEO of a company and professional software developer operating out of Kaduna. Definitely, he would have faced some hurdles. This is what he said.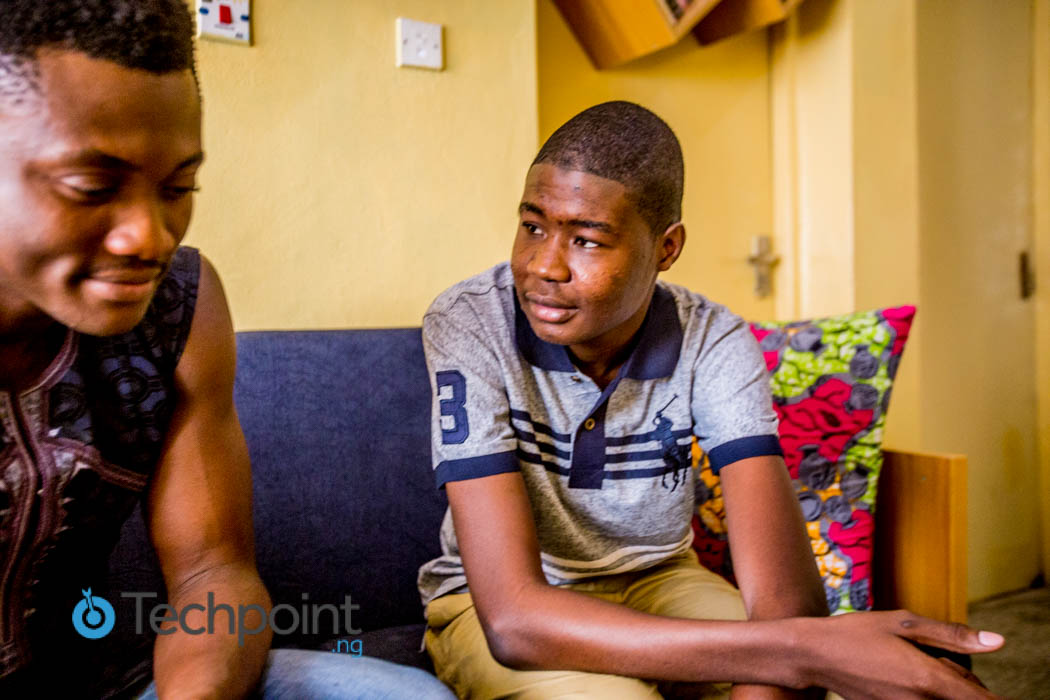 It has been very challenging. One of the toughest challenges was the lack of mentors and  like-minded people when I was much younger. There was nobody to sit me down and say "look at how it is done". All I had was books, videos and the online learning resources at my disposal.
When I asked him if this has held him back in anyway, he said.
I don't think this has held me back in anyway because it makes me want to do what others haven't done and are not doing.
Apparently, in Kaduna, there is steady electricity supply and the cost of running a business is very low so Friendstie is not faced with the traditional challenges businesses face.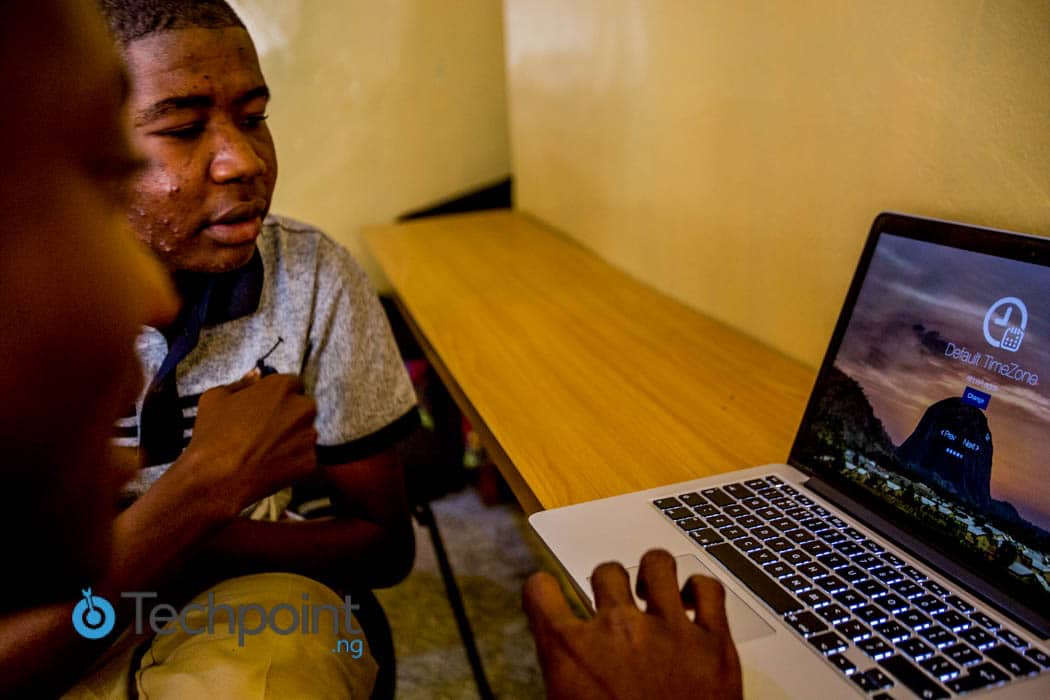 As a startup founder and a developer, one of the challenges he faces is the 'non-tech' mindset of the people around which makes it difficult to communicate effectively to prospective clients. Another problem is confidence, the general stereotypical mindset is that the average youth from the Northern part of Nigeria is a potential farmer and, according to Aminu, this has affected his job prospects. Proposals sent to prospective clients are five times cheaper (due to low operational costs) than his Lagos counterparts still they choose the programmers from Lagos.
According to him, a reorientation is necessary.  Therefore he hopes to carry on a tradition he started since his university days- organize meetups, expos and exhibitions for students and the public alike.
"There is more to the youth here than a career in farming."
---
Are you in tech and you are looking at getting a foreign remote job or you want to move abroad? Fill this form and you will get the BEST resources to help you get that high paying remote job as well as japa easily! WAGMI!