According to statistics by the World Health Organization (WHO), there were 214 million malaria cases and an estimated 438,000 malaria deaths in 2015. Unfortunately, Sub-Saharan Africa has a large share of the global malaria mortality.
Global healthcare is a challenge, but it is more tasking in Africa and Nigeria by extension. However, a few startups are now providing solutions, with the aim to make healthcare more accessible to Nigerians and Africans.
Rembi
Rembi which launched on the 15th of September 2016, helps hospitals to collect and secure patient records. Once installed into the hospital database, Rembi converts and uploads all existing hospital data into its own system; allowing it study and relay such data from the hospital in simply designed prints for the patient and hospital management.
According to its founder, Nelson Ibuola, the startup can reduce health care cost . With Rembi,"you will understand where your facility needs to intensify resources, where you have been lacking and what your patients really want," says Nelson Ibuola.
The Rembi solution is a two-phased system; a mobile for patients, which is free of charge and the desktop for hospitals.
Druginterface
Druginterface is focused on building an opportunity center which will link healthcare professionals to opportunities such as jobs, scholarships, internship, fellowships and grants. By so doing, the startup is reaffirming its stance as a non-news curation platform.
Druginterface, which launched in November, seems upbeat about its progress. "Within the period we have existed, all the healthcare professionals are constantly anticipating new things, hence, we now want to bring some web developers as partners," the founder, Pharm. Abasifreke Benson, affirms.
Redbank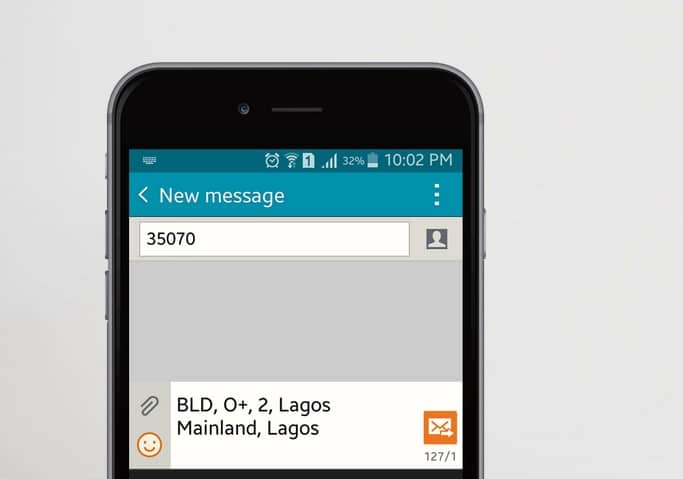 Over the years several patients have died due to the inability to get a blood donor or even find a specific blood type that matches theirs. With this in mind, Adeyanju Toluwanimi (Operations Lead), Adereti Francis (Business Lead) and Ojediran Tunde (technical Lead) founded Redbank -- a startup that connects hospitals and patients to the nearest blood banks.
Like most services connecting hospitals to blood banks, Redbank keeps an inventory of available blood products in blood banks on a web portal built for the blood banks. However,  while most startups involved in connecting hospitals to blood banks do so through voice calls, Redbank is an SMS based service. The founders believe that by using the SMS, the cost of access will be reduced, while the speed of service delivery increases.
Through SMS as well as the mobile application, patients and hospitals can readily search and access records of specific blood group. The response for both the SMS and mobile app contains the name, a traceable address and phone number of the blood bank with the matching blood type.
In addition, Redbank claims to have built a donor management system for organisations involved in blood donation drive. "This platform enables them to effectively manage and engage their blood donors,"Adeyanju Toluwanimi affirms.
Featured image credit: CNBCAfrica