The best brands understand the value of being visible online.
Since internet became accessible to more Nigerians, the marketing landscape has changed.
More than 97 million Nigerians now use the internet and as much as 81% of buyers research online before buying a product.
It's the reason why so many users visit VConnect - to see what businesses to buy from or do business with.
Each a time a user sees your business online, it's an opportunity to get a new customer, client or patient.  If your page doesn't convince them, they will go to your competitor.
How can you make sure your business is growing online through VConnect's FREE tools?
Let's find out:
Engage with visitors and reviewers
Your Business Owner Dashboard - which you get when you claim your business on VConnect - gives you access to the number of people visiting your profile, leaving reviews or making inquiries about your products or services.
For your customers who leave reviews, it's good form to reply. For a positive review, reply with a simple "thank you; we are glad you had a good time," or something similar. Be careful to avoid canned responses as they may make you come across as insincere.
Handling a negative review is trickier. Although you might be tempted to defend your business or lash out at the customer, neither of those look good for your business.
Reply with a calm and clear message that shows you understand the reviewer's dissatisfaction and that you are willing to make it up to them.
Doing this not only proves to the customer that your business takes its customers seriously, it will also prove the same to people visiting your page in the future. Claim your business page to start speaking with your customers.
Make it easy to contact you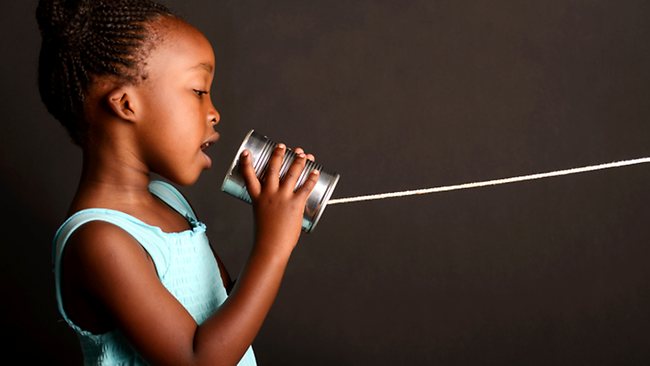 More than 90% of individuals who use VConnect everyday click to view the business address and phone numbers of listed business.
A lesser percentage view email or business website.
All that to say that it's important to keep your business information updated. Companies have been known to leave old numbers or number of former employees on their page. Such companies lose a large chunk of their leads.
By updating your page with your latest:
Phone number
Address
Email
Website
You will increase the number of people calling to make inquiries about your business by up to 100%. Sign in to your Business Owner Dashboard to get more leads.
Use your VConnect link in your email signature
Your email signature is an important real estate for your brand. A strong one grabs attention and strengthens your individual brand. It's why you should also use it promote your business brand.
If you didn't use an email signature, it's easy to do. All your need are your name, phone number, and business page URL.
You could combine it any way you want. For example:
Ciroma Chukwuma Adekunle
Resident Candidate, WAEC, 08012345678
Learn more about WAEC at www.vconnect.com/waec
Share your VConnect link on your business' Facebook page, personal page and other social media
Use your Facebook Business page and other social media channels to get more people to see your VConnect page.
It's an easy way to get more engagement on your page which will lead to you ranking higher on VConnect.
Show off your products
Whether your business has tangible products on sale or a service, use your business page to put your product and past works on display.
Also use it to upload pictures of your business premises. This helps people to know your business is real, and also assists them to appreciate your services.
To borrow the tired cliche; "a picture is worth a thousand words." Pictures are a useful trigger to get people to take action.
Biyou, the spa shop in Ikeja, Lagos mainland does this well with their business page.
Solicit reviews with VConnect's FREE brand aids
Getting reviews is one of the best ways to rank high on VConnect. The VConnect search algorithm is formulated to increase the visibility of businesses with reviews. But the algorithm is not the only one that's pleased when people review your business; more people also trust your business.
The stars and remarks on your business have a huge impact on whether people will buy from your brand or not.
63% of customers are more likely to purchase from a site that has product reviews, according to econsultancy.
Therefore, actively soliciting reviews is a good way to drive more footfall to your business.
One of the best ways to get reviews is to simply ask. After you've provided an excellent service, politely ask your customer to review your business. VConnect gives FREE brand aids to help you remind your customers to leave reviews without disrupting their experience.
Request any of the three brand aids for FREE here.
You need a strong online presence now more than ever. If you are lucky people will love your business and talk about your business endlessly. But if you are smart, you will use these strategies to grow your business online free of cost.
How are you growing your small business online in Nigeria?
--------------
About VConnect Nigeria
VConnect is Nigeria's largest business discovery, and review site. Connect with more than 2 million ready-to-buy customers and build your online reputation for free through ratings and reviews. Register on VConnect to start.