The Powerlist 2017 by Powerful Media earlier this week named Tom Ilube, a tech entrepreneur as one of Britain's most powerful black persons. The other personalities on this year's Powerlist include Ric Lewis, Arlene Isaacs-Lowe, Sir Lenny Henry, Mo Farah, Lewis Hamilton, Ismail Ahmed, Shirley J. Thompson, Sharon White and Steve McQueen.
Based on nominations received from potential nominees and individuals who were already on the Powerlist, a panel of judges chaired by Dame Lind Dobbs chose the final 10 out of 150 nominees.
Tom Ilube's worthy mention as a powerful black person is actually an understatement considering his portfolio and things he is involved in. In a concise manner I have detailed here six interesting facts that you should know about the tech entrepreneur regarded as Britain's most powerful black person.
Tom Ilube is a Cyber-security Expert and founder of successful tech companies.
Tom founded and was Chief Executive Officer (CEO) of Garlik, an identity protection company which he sold to Experian in 2011. He was until recently Managing Director of Consumer Markets at Callcredit Information Group, a credit reference agency which was sold to Chicago-based private equity firm GTCR in 2014.
Tom is currently the chief executive of Crossword Cybersecurity and was also part of the founding team of internet bank Egg as the chief information officer. Tom also worked as a consultant for Goldman Sachs, PwC and London Stock Exchange.
The father of the World Wide Web, Tim Berners-Lee was an adviser to one of Tom's startup.
As a tech entrepreneur, Tom has been successful at building companies like Egg which recorded a market cap of £1.3 billion. His past successes afforded Tom the leverage to persuade Tim Berners-Lee, founder of the World Wide Web, to become an adviser to one of his companies, Garlik.
Tom is an alumni of Edo College and University of Benin, both Nigerian Institutions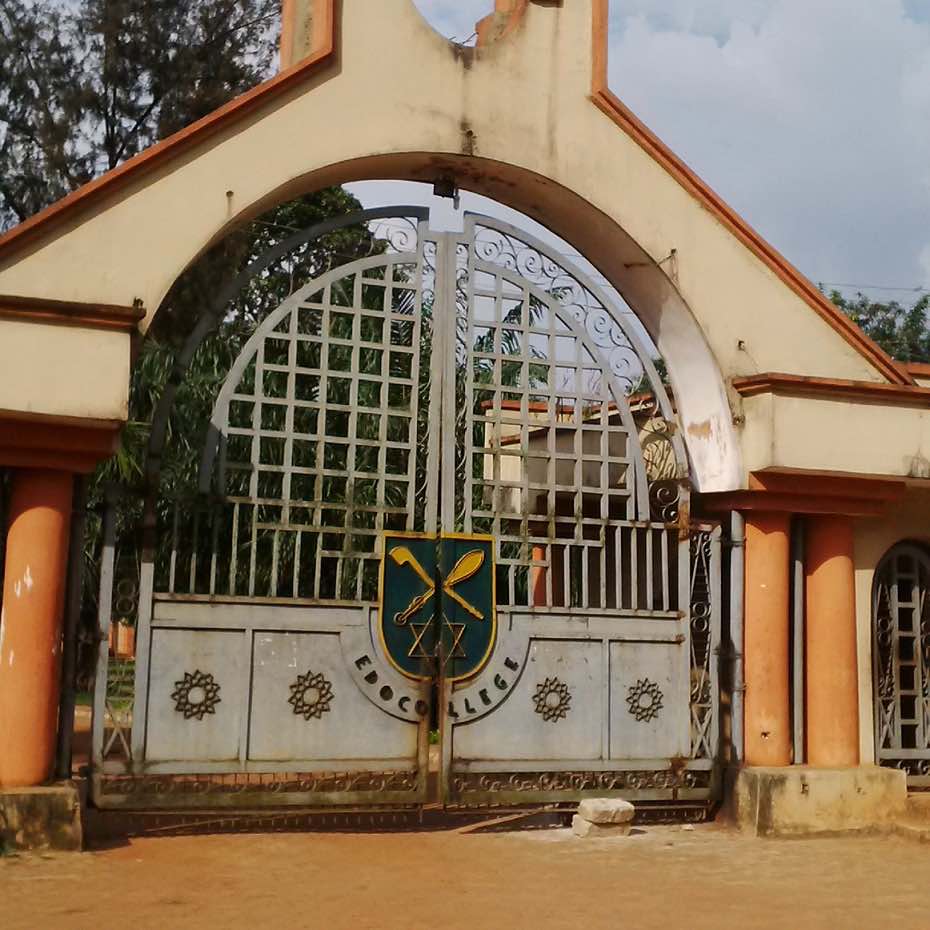 According to Tom's Linkedin profile, he attended Edo College and got his first degree in physics, at the University of Benin in Benin City, Nigeria. He later obtained a Masters in Business Administration at Cass Business School in London.
Tom is passionate about education and he's got a foundation to show for it.
As an educational philanthropist, Tom's African Gifted Foundation was set up to help transform the lives of children in the continent and this year he opened the first science and technology school – the African Science Academy (ASA) which is based in Ghana.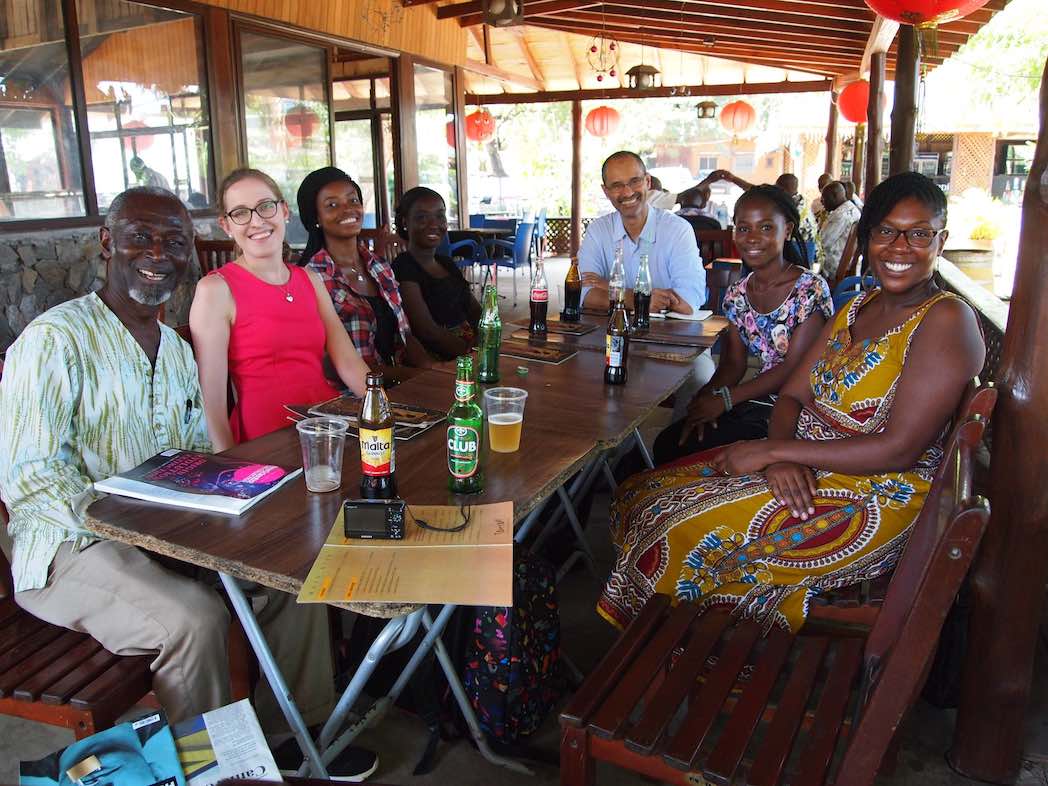 Tom's passion for education has seen him found the Hammersmith Academy in west London and transformed Lilian Baylis comprehensive to an outstanding school. He is also the brain behind ADA, the new National College for Digital Skills. ADA opened in September this year and is located in Tottenham Hale, north London. Tom is a trustee of the college and helped guide it towards launch. He took over as chair in August in readiness for the opening in September.
Tom is an active blogger who runs a blog called 'Mr Bojangles'.
Mr Bojangles according to blogspot has been up since 2008. The name 'Mr Bojanges' was inspired by Tom's favourite song performed by Sammy Davis Jr's.
The blog which reads like a diary is owned by Tom Ilube with over 190 publications. Tom blogs about being a tech entrepreneur, about digital identity, about his companies, about building schools and every other thing that he terms important.
After 30years, Tom re-unites with his lost Sister thanks to the World Wide Web
Turning 40years old probably put Tom in a retrospective mood making him ask questions about his past. One of such questions had to do with his long forgotten step sister that his father left in Uganda due to the chaotic time of Idi Amin's regime. Tom's father had to leave the Uganda because foreigners were not welcomed in Uganda at the time. Wooden SPA Solutions Ltd Premium Saunas, Baths, BBQ grills and wood fired hot tubs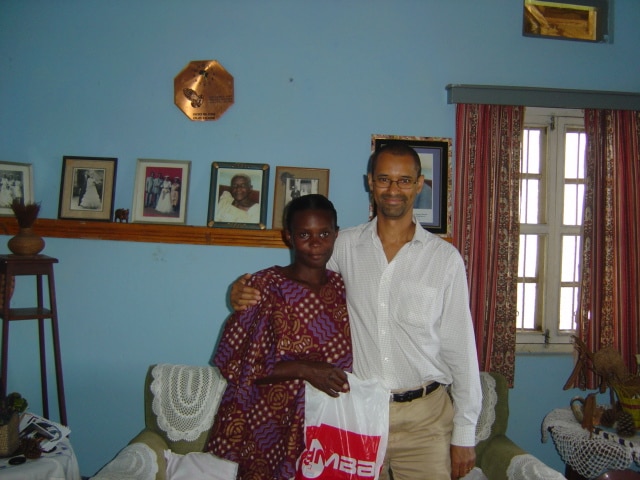 In a publication on Tom's blog, we get an insider story of how Tom found his step sister based in Uganda. Through the help of several web searches and Tom's childhood best friend in Uganda, he found his step sister and re-united with her and her family on 28th August, 2005.