Twintech Technical Services Limited, a Nigerian based business and technology company which recently became official SAP partners organised an exquisite breakfast event at the Radisson Blu hotel (Lagos) last Thursday, 22nd September, 2016 to announce and educate IT and HR professionals about SAP SuccessFactors, a cloud-based Human Capital Management (HCM) software.

Present at this event were representatives of Coca-Cola Company, WAMCO (Peak Milk), Chams city, Mikano, UAC Foods, Prima Garnet Africa amongst a host of others. This pretty much gave us the right impression that this event was worth attending.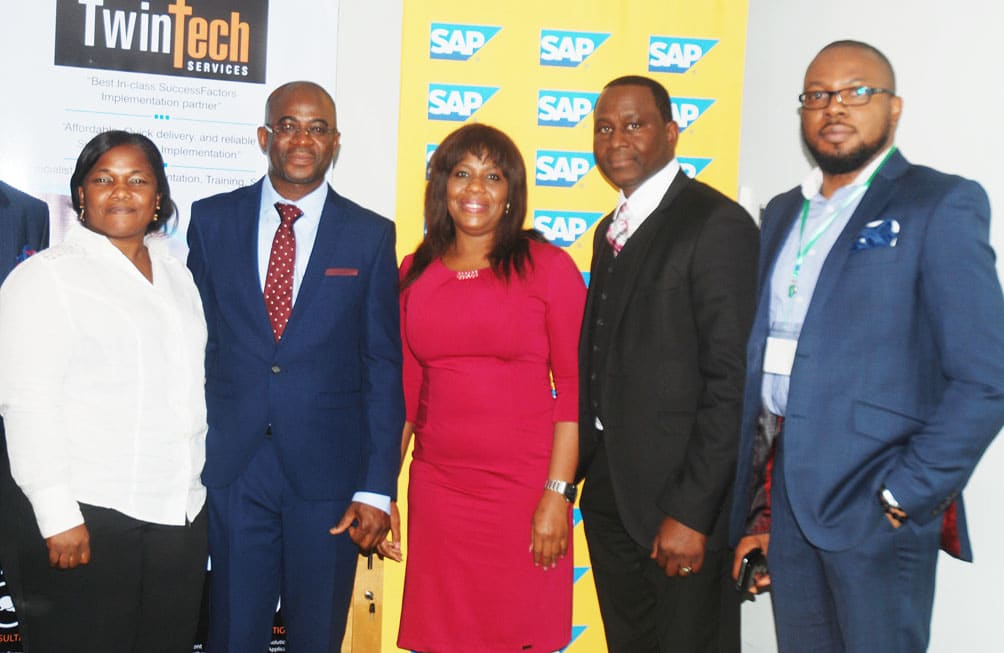 Just to educate us a little, SAP SuccessFactors is an enterprise solution that handles all matters about a company's human resource management revolving mostly around employee profiling and payroll, analysing staff work performance metrics and goals, outsourcing for contract staff, on-boarding for new hires, workforce planning, recruitment processes, compensation and social collaboration within the work environment amongst a host of others possibilities.
The major advantage of deploying SuccessFactors as your organisation's primary SAP solution through Twintech over other similar SAP solutions is the scalability and ability to include custom modules to suit the specific need of your organisation as well as the satisfying customer support ensuring all your concerns are addressed and solved.
In our experience, not much attention is paid to how most of these SAP interfaces look, there is always that tendency to focus more on the functionality but SuccessFactors seems to have taken care of both ends having greatly enhanced and simplified the functionality of the solution as well as making it very user friendly and easy to use, optimized for mobile viewing which of course by now I am sure you would have guessed means it is accessible over the Internet (Cloud-based); this is definitely a plus when it comes to working anywhere you feel convenient (even in the convenience).
If you are about to make a decision on what human capital management solution to recommend to your company, you should contact Twintech first and you can thank us later. This is also because quite a number of top companies across the world like WSSC, COMCAST, Capital Group and Walt Disney already use SAP SuccessFactors for their ubiquitous workforce.
Find out more about Twintech here.