I was scrolling through my news feed on Facebook, with a mildly bored expression on my face, suddenly my eyes narrowed in and I think my mouth was open. I had just seen a Facebook ad for Elizabeth, one of the contestants of  the recently concluded MTN Project Fame, it was aptly titled "Vote Elizabeth MTN Project Fame 9".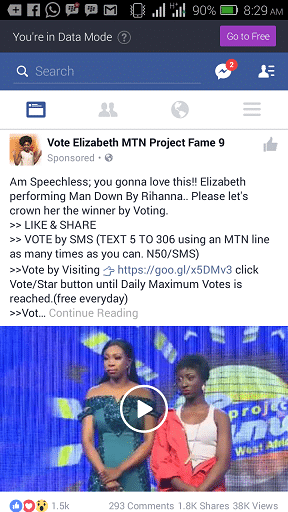 What did I miss? How did it get to this stage? To be honest I used to be such a huge fan of the show, especially during Iyanya and Chidinma's season, but after a while, the interest fizzled out. There was just no time to sit in front of a TV every night when I had other things to tend to, and it seemed a bit boring, because there was nothing new.
But Elizabeth's fans did not just launch a Facebook ad for her out of the blues, it was because  MTN Project Fame set the ball rolling. For the first time in years, I found myself keenly following the show especially the live streaming on their website.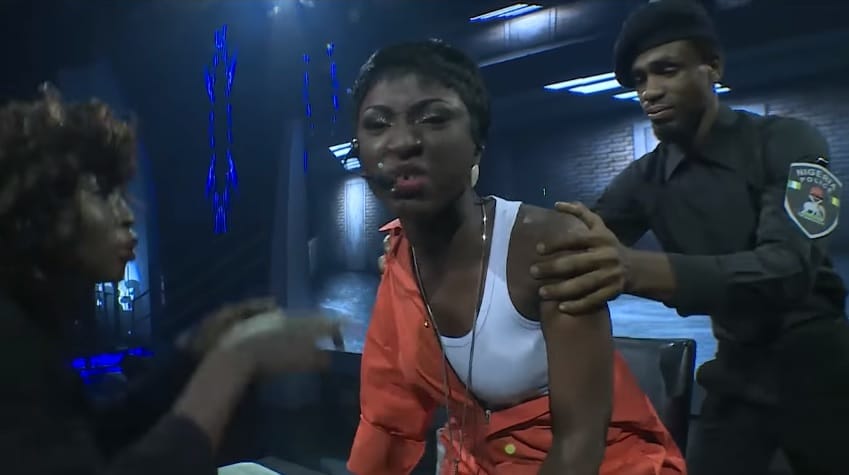 I am going to assume, MTN Project Fame launched such a massive digital campaign, because there are a few other people like me, who have just lost interest, and that is the one place they can catch us, actively looking for entertainment.
As Chude Jideonwo said about reality TV, the shows do not log in as many viewers as they could. "The winner-ambassador of the brands can't sustain celebrity value."
Very valid reasons. Zoning in on the musical reality TV Shows, Nigerian Idol, MTN Project Fame, Glo Naija Sings, and I think there was something similar organised by Star, I am going to ask just one question. How many are still relevant today?
The noise and appreciation of these shows could have massively dwindled because, to be candid, only a fraction of these winners have gone on to become household names, this is backed up by a research which shows 87% failure rate for winners of A-list reality TV shows, with a 'relevance' period of, on the average, 10 months.
Before you think it is a Nigerian thing, it most absolutely is not. People get bored easily, and that is one trait about humans that transcends geography. This review of Candice Glover, the 2013 winner of American idol might be scathing, but I say it does justice to what is obtainable with our past winners.
"Glover's debut album, Music Speaks, was released in 2014, but failed to produce a hit single. Glover claims to be working on a follow-up album via social media posts, but seems to be keeping busy performing at corporate and professional sporting events."
The hashtag manoeuvre
Somehow, the MTN Project Fame team have found a way to deal with the problem. They have turned to the one thing guaranteed to get the attention of a lot of youths; they have turned to social media.
What is one way to find out what's happening on Twitter Facebook and Instagram? Hashtags! Season 9 was not lacking in the use of hashtags. If you really followed this season, then you were aware of the #kitlizzy hashtag. It's an age long thing but that doesn't make it less true. Romance always sells! And I'll complete the quote "especially when it is aided by the open and wide reaching tentacles of the digital media"
Not forgetting this very important one, voting! I used to joke with my friends about this one. It just seemed strange to spend ₦50  per vote for somebody I don't know, somebody that will most definitely not know me once they win.
The contestants tried to woo you with puppy eyes, begging for votes, multiples votes. No can do! The best I can do is tune in and even that is determined by power supply.
Fast forward to now, because of a well thought out campaign, people could vote up to 7 times per day FREE for a contestant! Even I could do that it's no skin of my back.
Let's talk about #irepProjectfame. They had to go get Falz. Everybody loves Falz. I love Falz and if Falz is doing an #irepProjectfame video, you can bet there are scores of other people who will do the same especially if some are shown during the live show.
Be like @falzthebahdguy ; Tell us why you love Project Fame using a picture/video #iRepProjectFame#MTNProjectFame9 pic.twitter.com/jIHQcJrjvl

— MTN Project Fame (@MTN_ProjectFame) September 1, 2016
The one that really got to me was the sleek money making on the side. You got to download the covers by the contestants of popular Nigerian high-life as caller ring back tunes. Smart if you ask me, and having over 700,000 "active likes" on the page is a sweet bonus.
Asides from getting people back on the show I think they might have expanded the 10 months of fame the celebs are expected to enjoy. Even those that did not win, but made a huge splash, such as Yusuf (The RnB/Fuji dude)  have a huge chance of leveraging on the social media awareness to stay relevant.
So to go back to Chude's point, I am happy for Okeimute and indeed the other contestants because they have gotten a share of the spotlight which is often very stingy. Let us hope, that I am right (and I like being right) and they all stay relevant making amazing music for more than 10 months.