The range of Infinix Note smartphones were designed with the average Nigerian in mind, especially in the battery region. In unboxing the Infinix Note 3, we saw its 4,500 mAh powerhouse and this is going to be the main focus here today.
---
Suggested Read: Unboxing the Infinix Note 3
---
Like I pointed out in the unboxing, the Infinix Note 3 boldly made a lot of claims on its performance. As I got to find out, some of these assertions were not exactly correct. Without further ado, let us examine the workings of the Infinix Note 3 from a user's perspective.
Design
In this regard, the Infinix Note 3 has some unsettling similarities with the Infinix Hot S. I want to think about it as an overfed big brother of the Hot S.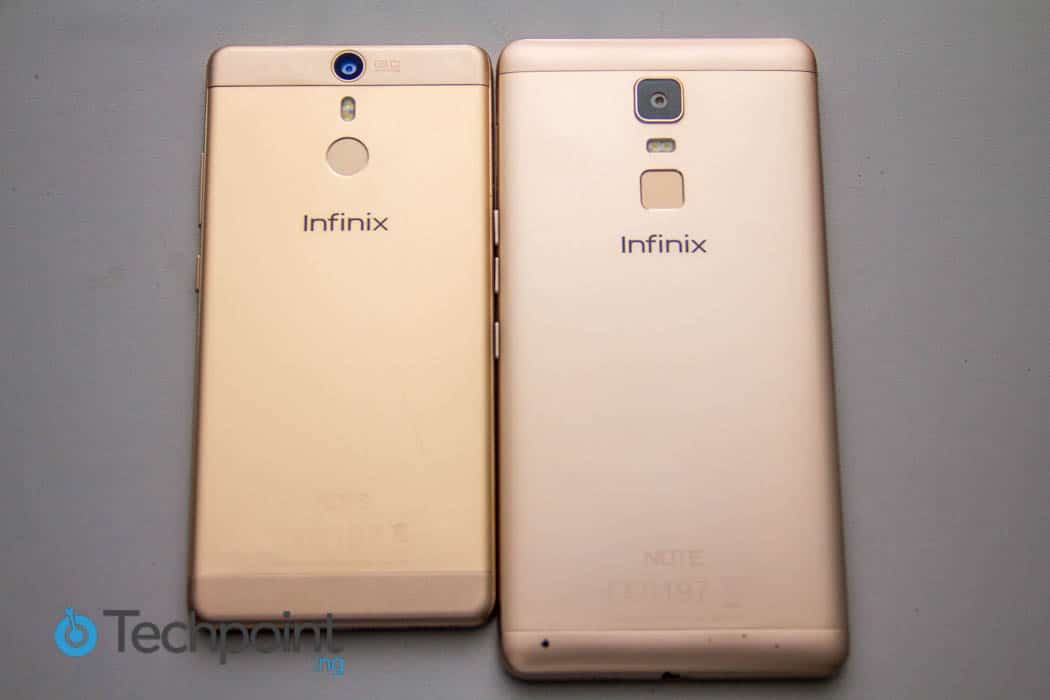 They do not even exactly look very much alike in their intricacies, but there's a premeditation to the design that seems to signal a sameness that is not exactly there.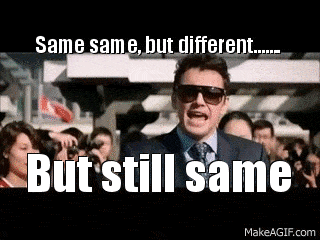 The Infinix Note 3 is the same size with the Infinix Note 2 except that their 6 inch sameness is differentiated by the weight of the Infinix Note 3.
The device can be quite a weighty handful if you do not have big hands; I pegged it around 195 grams. But from another perspective, two hand typing in landscape mode is cool on 6 inch phablets, the Infinix Note 3 is not an exception.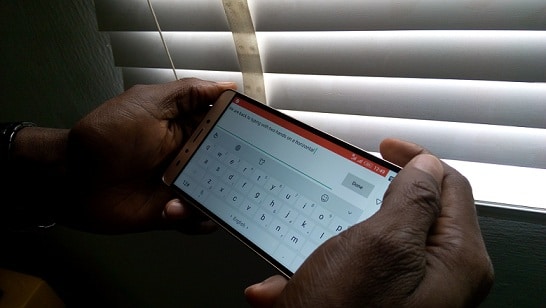 The additional memory card slot is another awesome part of the device's build.
Display
The XOS Chameleon is Infinix's customized OS based on Android Marshmallow and I am really digging it. Cooler color splashes, themes and wallpapers.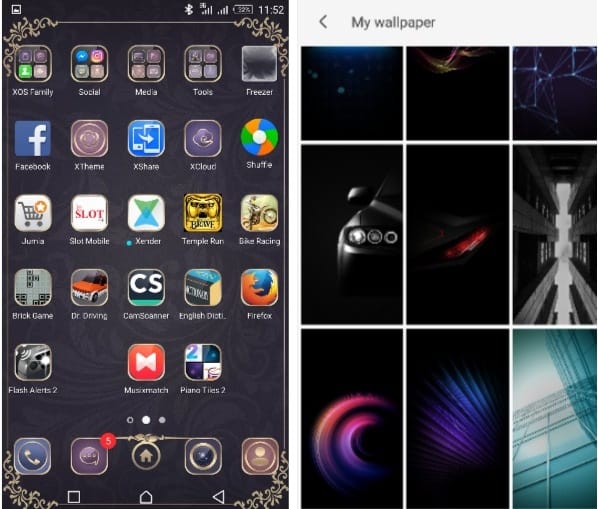 Camera
Even with an acclaimed 13MP back camera, the Infinix Note 3 does not perform excellently in a low light situation and its 5MP selfie camera outfitted with a soft flash is no different.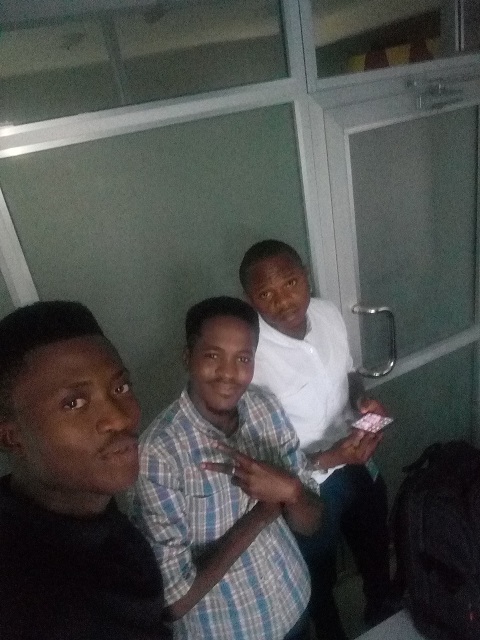 But under optimal lighting conditions, your images have the potentials of coming out crisp. This can probably be attributed to an image sensor that is not easily adaptable to quick changes in lighting conditions.
Memory
The Infinix Note 3 is outfitted with a 16 GB internal storage and 2 GB of RAM. Even with nearly all the applications on it open and tasks running in the background, the device did not freeze up.
Battery
This was supposed to be the first item on our list here, but I was saving the best for last for reasons you will soon find out.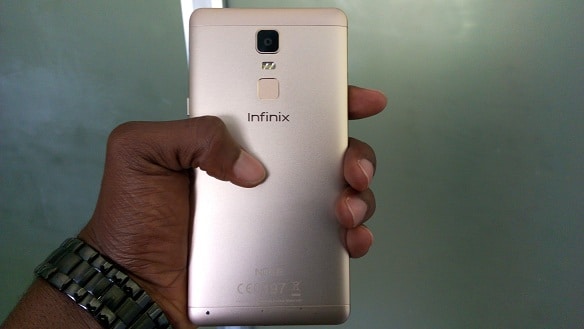 The 4,500 mAh non removable battery is HUGE and really does hold its own.
In High Performance Mode, with both SIMs active, simultaneous gaming, occasional calls, and surfing the internet, the battery of the Infinix Note 3 held out at for 6 hours 45 minutes.
Without High Performance Mode on, the battery lasted as long as 7 hours 25 minutes.
Infinix claims that the Note 3 can be fully charged in only 99 minutes. From my experience, the Infinix Note 3 charges from zero to 100% in a minimum time of  2 hours 20 minutes (140 minutes) under stable power conditions.
They also claim that a 5-minute charge gives you 200 minutes talk time. From a flat battery, 5 minutes charge produced a 4% battery charge, as shown below.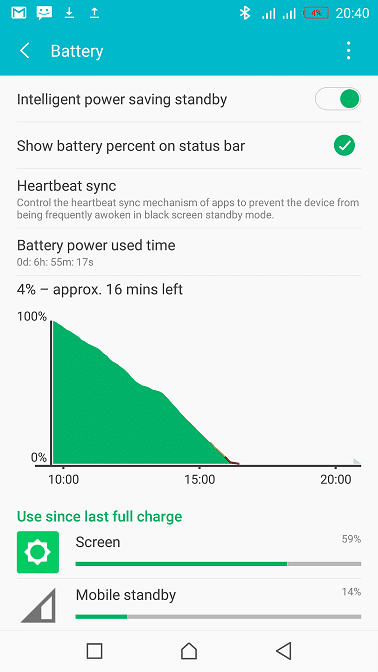 I called a Customer Care helpline for 95 minutes -- approximately half the advertised time -- with intermittent 4 seconds breaks in between to redial .
Fair enough, 4% for nearly 100 minutes of uninterrupted talk time is still quite impressive.
Price
The Infinix Note 3 retails on Jumia for ₦54,700 at present.
Verdict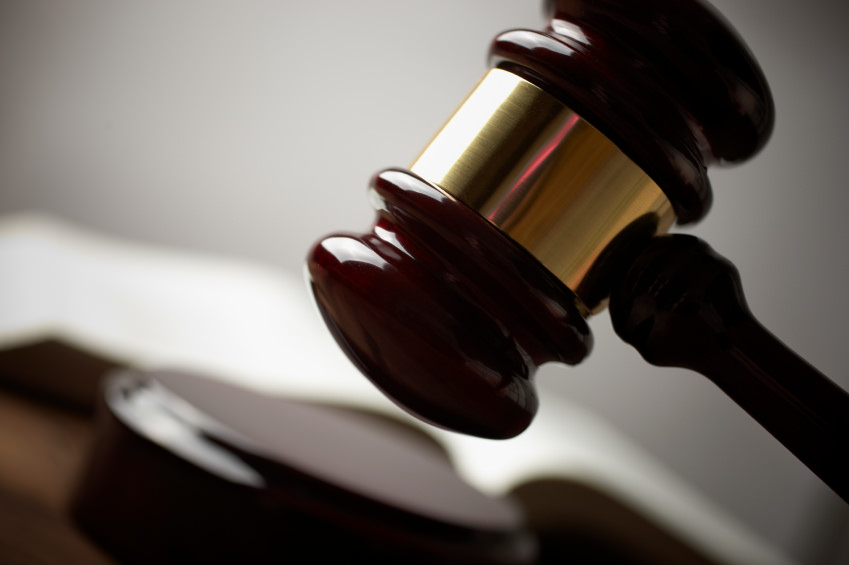 Even with some of its undelivered promises, the Infinix Note 3 unarguably has one of the strongest batteries around now. This is a big deal especially when the amount of power being exerted is put into consideration as its High Performance Mode speeds everything up and still manages to stay alive for a very long time.
While it wouldn't be my number one choice for a camera smartphone, the battery and display -- in terms of size and clarity -- are the strongest points of the Infinix Note 3.