The health sector surely cannot be undermined, especially with the sort of importance attached to life, wellness and wholeness. However, in this part of the world, this sector seems to lack its importance.
The lack of attention from the government and poor health practices is causing a downward spiral in the health community. This has caused lots of Nigerians to lose hope in the system.
Fortunately, technology has come to the rescue, as it enables an easy monitoring system and better practices, which will in turn save more lives.  ProSynapses is one of such. It is a medical search engine, which delivers relevant, accurate and updated health information around the globe to one's finger tip.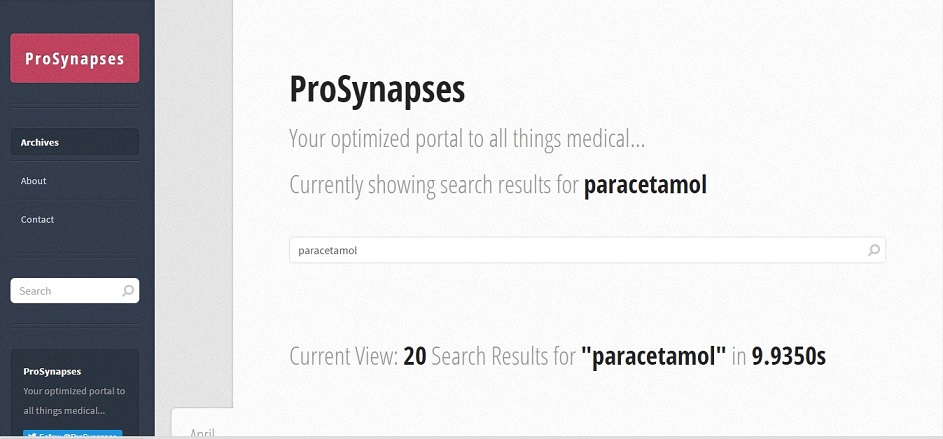 Olaniyi Raphael, who is a pharmacist, as well as  CEO and Lead developer of ProSynapses describes the platform as "the portal to all things medical". According to him, ProSynapses specializes in searching the web for authentic and relevant medical info and presenting it in formats specially made for those in the medical profession. "Due to the complexities in Google's search algorithm, it excludes certain kinds of data which are very relevant for medics, especially those in the research area. Hence, ProSynapses was born to fetch such information and make it readily available for medics when they search." Olaniyi added.
With an increase in the number of Nigerian internet users, (up to 92 million),  ProSynapses is advantageous. Knowledge of ailments and medication will no longer be restricted to pharmacists, doctors and others in the medical profession. First-hand medical information will now be available to all on the internet. However, access to medical information may spur the need for self medication which may be counter productive.