There are so many payment apps around these days, and most of them are effective (or not). But the ones that work are all trying for one edge or the other. In my search for innovative ways to pay -- and be paid -- with your smartphones, I found BuxMe.
What is BuxMe?
BuxMe is Wema Bank's attempt at a mobile payment solution and sincerely it is not bad, at all. I even think you will like it. It is a cheap way to send and receive money from anyone using their phone number, email address and even their account number.
The app also combines a social media approach to payment; you actually register, create a profile. And add picture; yes you actually get to add a picture to the profile.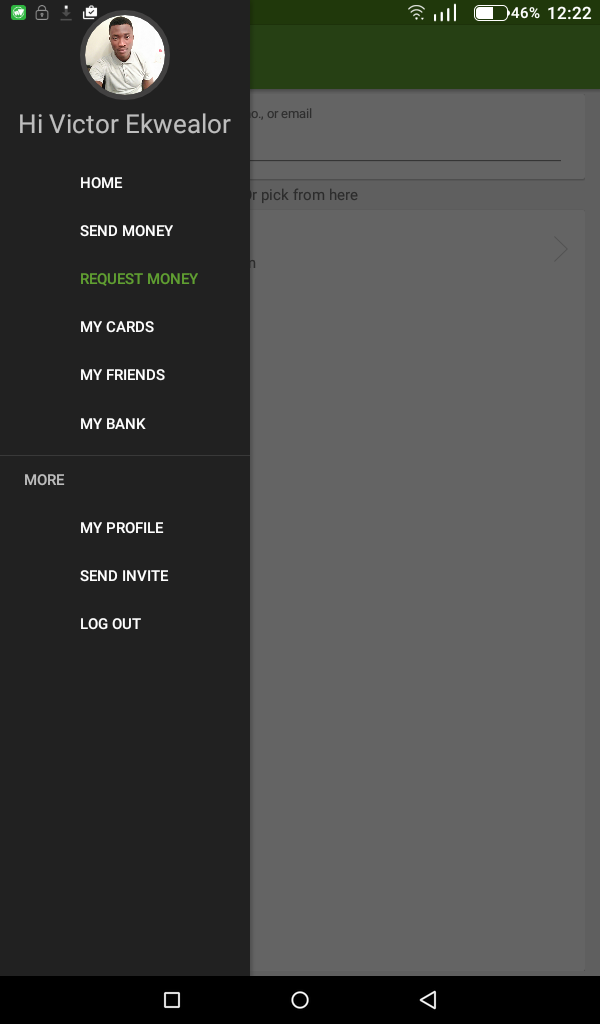 Here comes the social media aspect, you can add friends to your profile and be added to theirs. So this makes the network smoother and eliminates the process of typing account numbers -- the way normal bank apps work -- before making a transfer.
How it works
BuxMe allows you receive money -- even when you do not have a BuxMe account -- as an email or SMS, and then claim the funds into your account by clicking the "ACCEPT" button in the email or by following the link in the SMS. After clicking it, You will then be taken to a site where you can input your account number and collect your money.
The above step is for people that do not have an account, but when you have an account, it even makes the process easier as sending and receiving money is just a click away as I mentioned earlier.
In registering, there was little hiccup along the way, but after installation, everything sailed smoothly from there.
The interface is really simple. Login page was user-friendly and relatable, the basic bio data and email contact.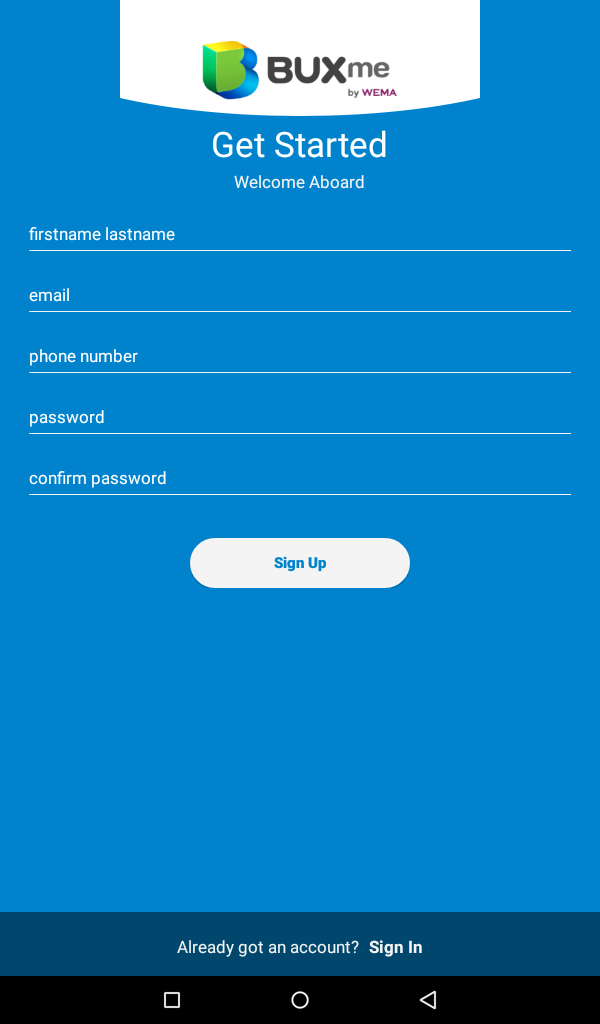 I was snagged in the password page by the  unpopular hitch that required you to mix a tiger's tooth in the blood of a unicorn. After so many unsuccessful tries, the system accepted my request. All these is tending towards a more secure experience; I guess.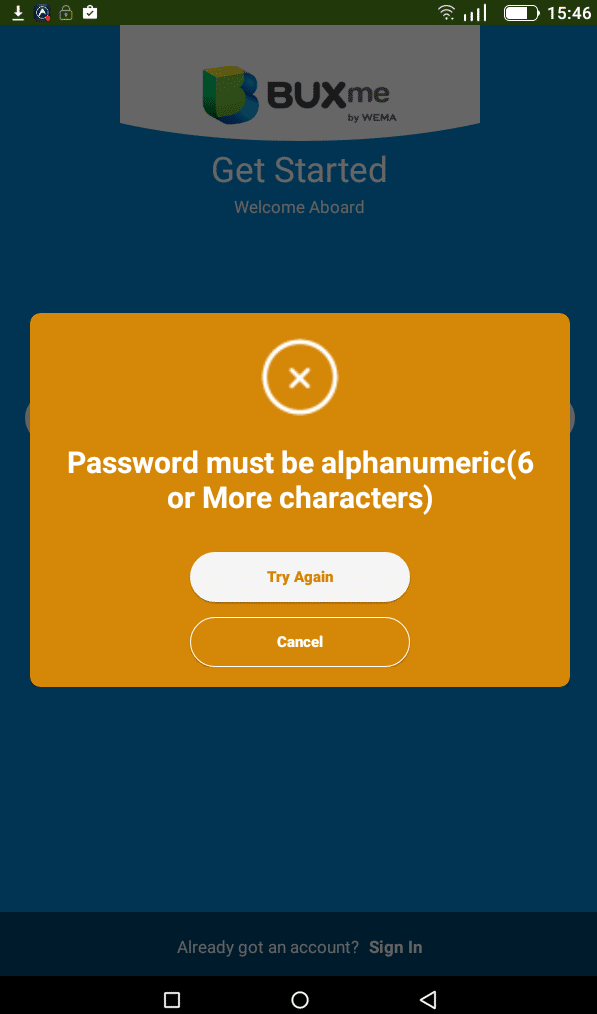 After the first page of inputting personal data, a verification code was sent to my mobile number and emails simultaneously.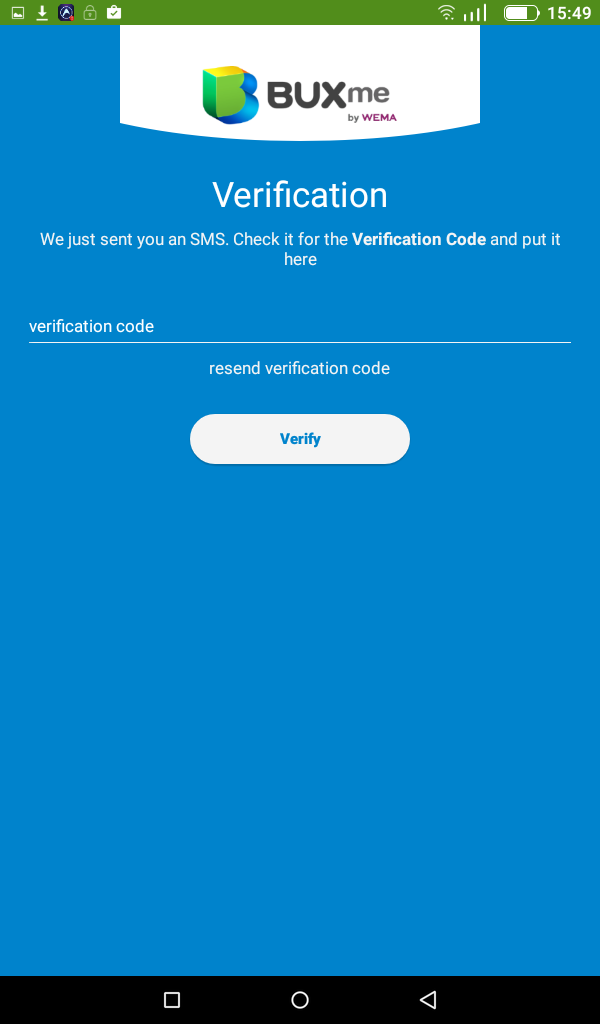 Sending money to non-users
Apparently, you can send money to numbers and email addresses of people that do are not even registered on BuxMe, they only have to click the link that comes with your go to the claims site every time they receive an alert from you, log in and claim their cash.
The Verdict
There can never be too many mobile payment solutions in my own opinion, Abi? The queues in banks these days are getting are getting shorter these days. I see a future where we might not need to use the banks any longer, and Wema Bank does too. And what of the exorbitant bank charges?
I experienced plenty snags with the app, like the inability to add the cards of certain banks, verification alert SMS and email delays, but those are early launch problems.
The ability to send and receive money across any bank for a transnational fee of ₦50 that the BuxMe app charges, as against ATM charges of ₦65 and Nigerian banks' inter-bank transfer charges that range anywhere from ₦100 to ₦150, is a great incentive.
And if this app keeps working hitch-free, it may just be the future of financial transactions in Nigeria. You can download BuxMe on the Google Playstore  here.