Life is full of surprises. Sometimes, these surprises can come in wholesale expenses. Maybe you need quick cash to foot your endless Nigerian bills or to pay up a debt or to simply fulfill life's everyday righteousness. It could even be your children's fees, what not? When this happens, the quickest way to respond to your urgent financial needs is to apply for a fast loan.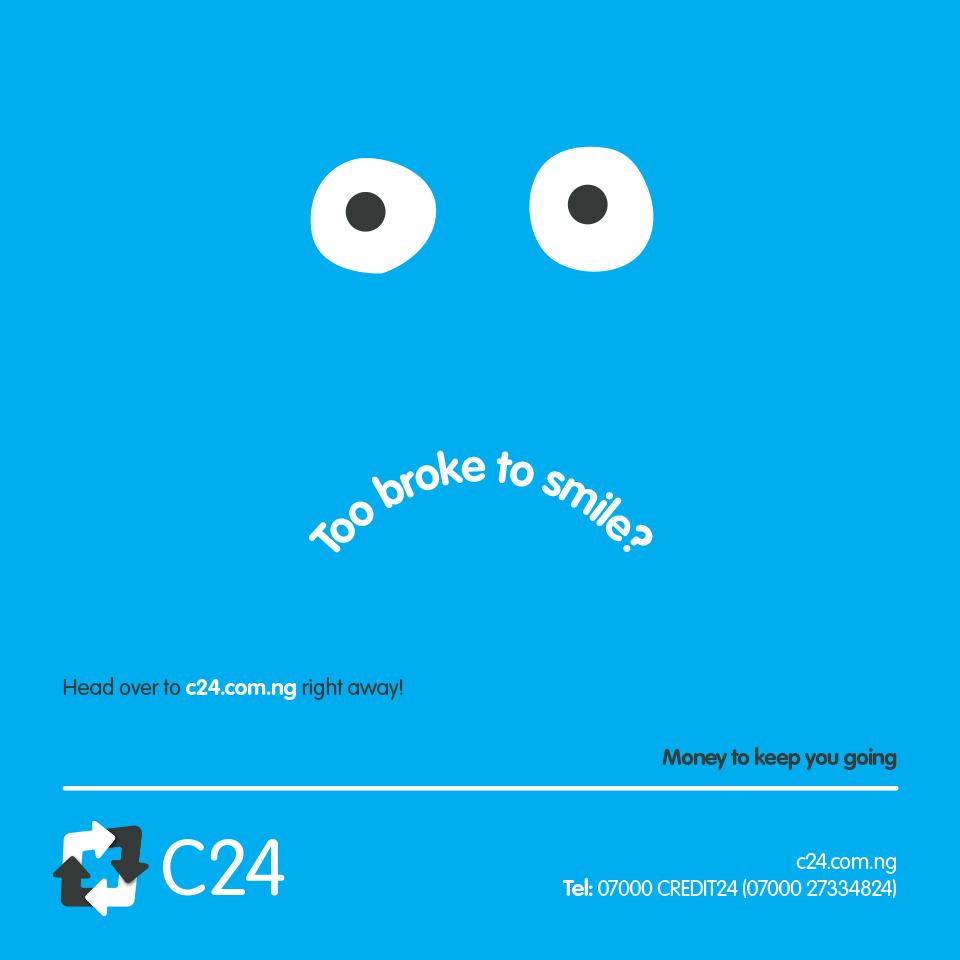 In pressing times when you need to access personal loans but something holds you back… *staring at that interest rate* yes I'm talking to you! It's enough, I give up. Or there appears to be some (or too many) hidden charges; then we have a problem. Why give out loans when your customers are not comfy to pay back?
Without further ado, grab your popcorn as we introduce to you C24 Limited – a consumer lending firm based in Lagos, Nigeria; created to bridge the financing gap in actualizing opportunities of employed individuals through technology and excellent service.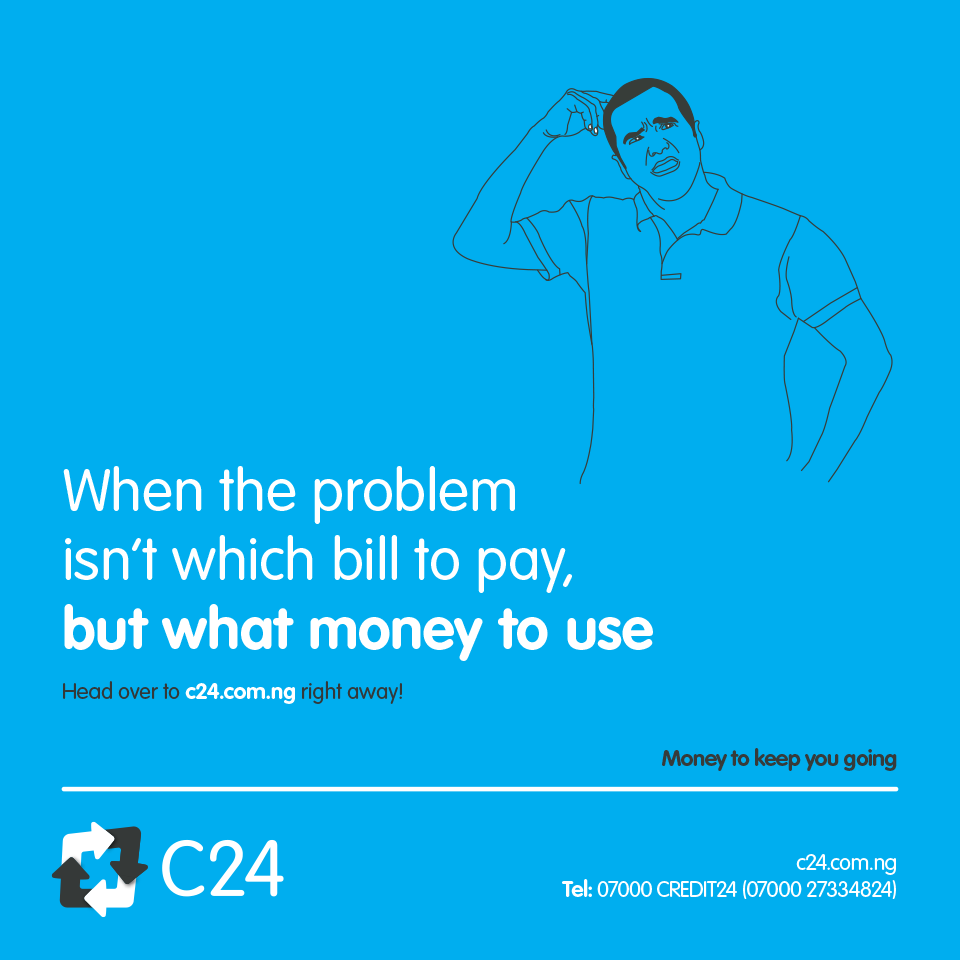 Pardon the latin-laid pieces of tongue-twisting literature. In simple English, C24 Limited wants to give out as many loans as possible without demanding a pinch of collateral from applicants.
Without collateral?
Oh yes! This is how C24 Limited aims to borrow you money for an agreed period of time without requesting for any collateral.
Apply Online (

www.c24.com.ng

) – choose amount and desired repayment period.

Check your mail and prepare the few documents requested.

A courier is sent to pick them up for free. Make sure you're available 😉

Swift processing plus, you are allocated an account officer.

Alert!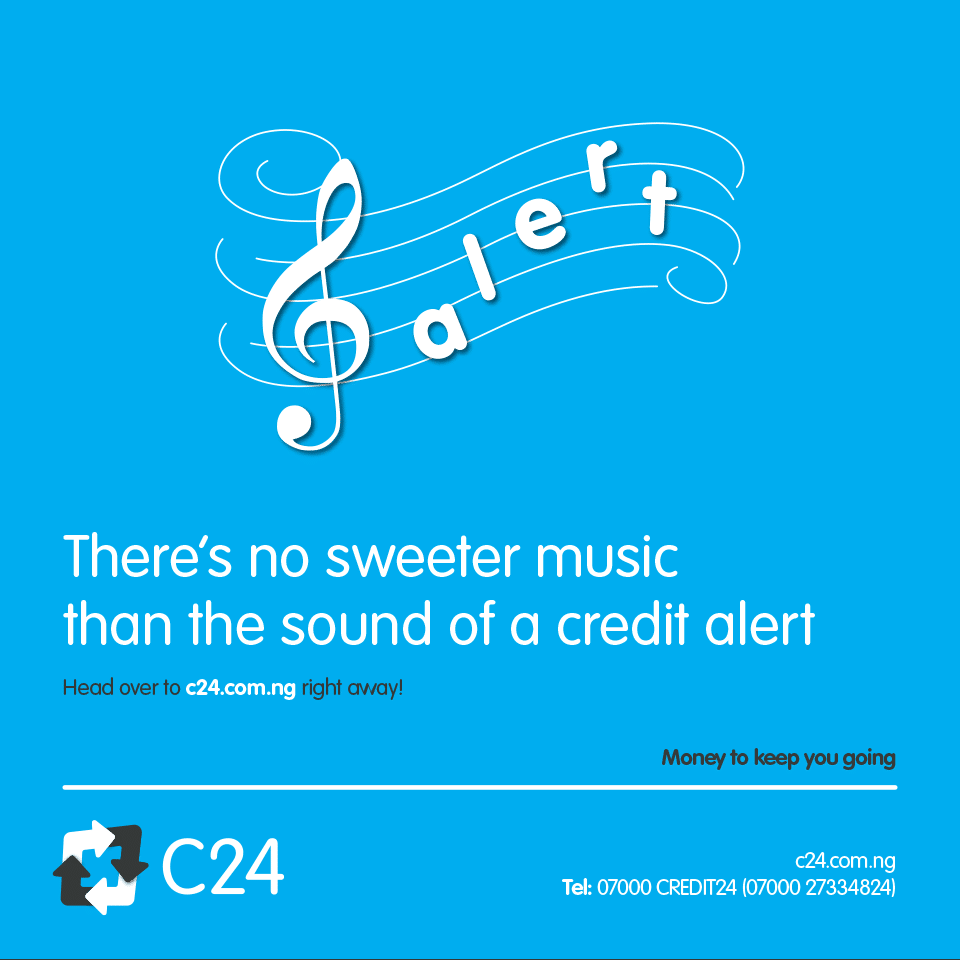 Before you begin your "I don get alert" dance, here are a few things you should know about C24 personal loan scheme:
Interest rate is only 4%. Lowest you have seen? You tell!

You pay a one-time management fee of only 4% as well.

You choose your own repayment plan. Feel free to speak to your account officer.

You can top-up your loan after successfully paying for a period of 3 months (or thereabout).

You can decide to pay down all your borrowed money without having to worry about the interest on other stipulated repayment months.

Application is free. And there is nothing like hidden charges.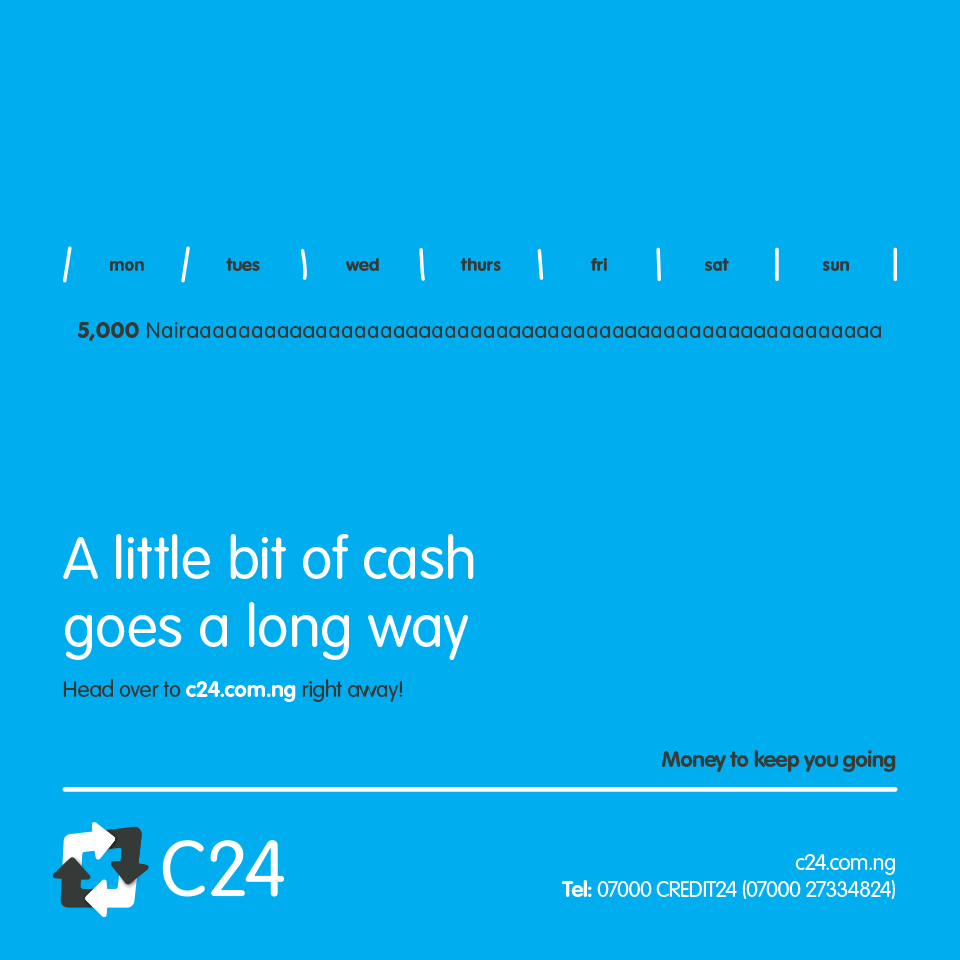 Why don't you try out C24 Limited for a loan without collateral today? If you're in doubt, you can check out their Facebook & LinkedIn for reviews.