Based on true events.
PING!!! "why would Lekan just choose to be a pest? mtscheeew"
Funmi is the classic sharp mouth with a sarcastic tone to every reply. When she meets a guy, she instantly visualises him in a suit reciting the vows and if he doesn't meet the specs, 'okpari' she kills the thought and beautiful beginnings die before they start.
She cares deeply about her story; not what you think of her, but what she puts on snapchat. She recently coined the quote 'why be on snapchat if you can't be on fleek.' From the make up to the heels and Jumpsuits, she slays every time even if it means 'borrowing' from her roommate.
As roommates go, Funmi and Morenike have been walking on egg shells; It's always who wore what, who used who's perfume, who ate the last pack of noodles, who used the dishes without washing, bla bla. Funmi sometimes wondered if moving off campus to hostel 322 didn't square her troubles.
It was one of those mornings that typified Bruno Mars' 'Today, I swear I am not doing anything'. Morenike had gone for classes but Funmi struggled to wake up; the duvet just cuddled her extraordinarily. "Let me call Tosin to sign this attendance for me" she said.
"OMG" her heart skipped when she woke up 4 hours later and saw 17 missed calls and several messages. It was the delivery guy from the online shop, her six inches had arrived… his message said he would be back by 4pm and it was already 3pm.
"Who-Would-I-call-now, Na when person don chop all im money… this pay on delivery thing sha" she yawned while scrolling through her contacts.
"Not Emeka, the big head took me to Buka and I still paid for my food, ordinary 500 Naira; I could have known when I saw him borrowing handout… mtscheeew"
"No, Morenike will use me to make new story on snapchat… I can't shout abeg"
"Hmm maybe Yemisi can help, but that one is a drama queen, her marriage is still sweeting her like chocolate."
She smiled when she saw Lekan's number; he was her 'sweetheart without the heart.'
She texted him and seconds later, Lekan's wide smile touched his ears. He had to prove his love and the Verve world app was his bunch of flowers. He simply dialled *322*Amount# and sent her an SMS with lightning speed.
"Babe, that's a Verve Paycode. Get to the ATM, tap cardless withdrawals, enter the code and the four-digit PIN, it'll pay you with a little extra for airtime" if only he knew that the 'babe' at the beginning just added another wall to the friend zone.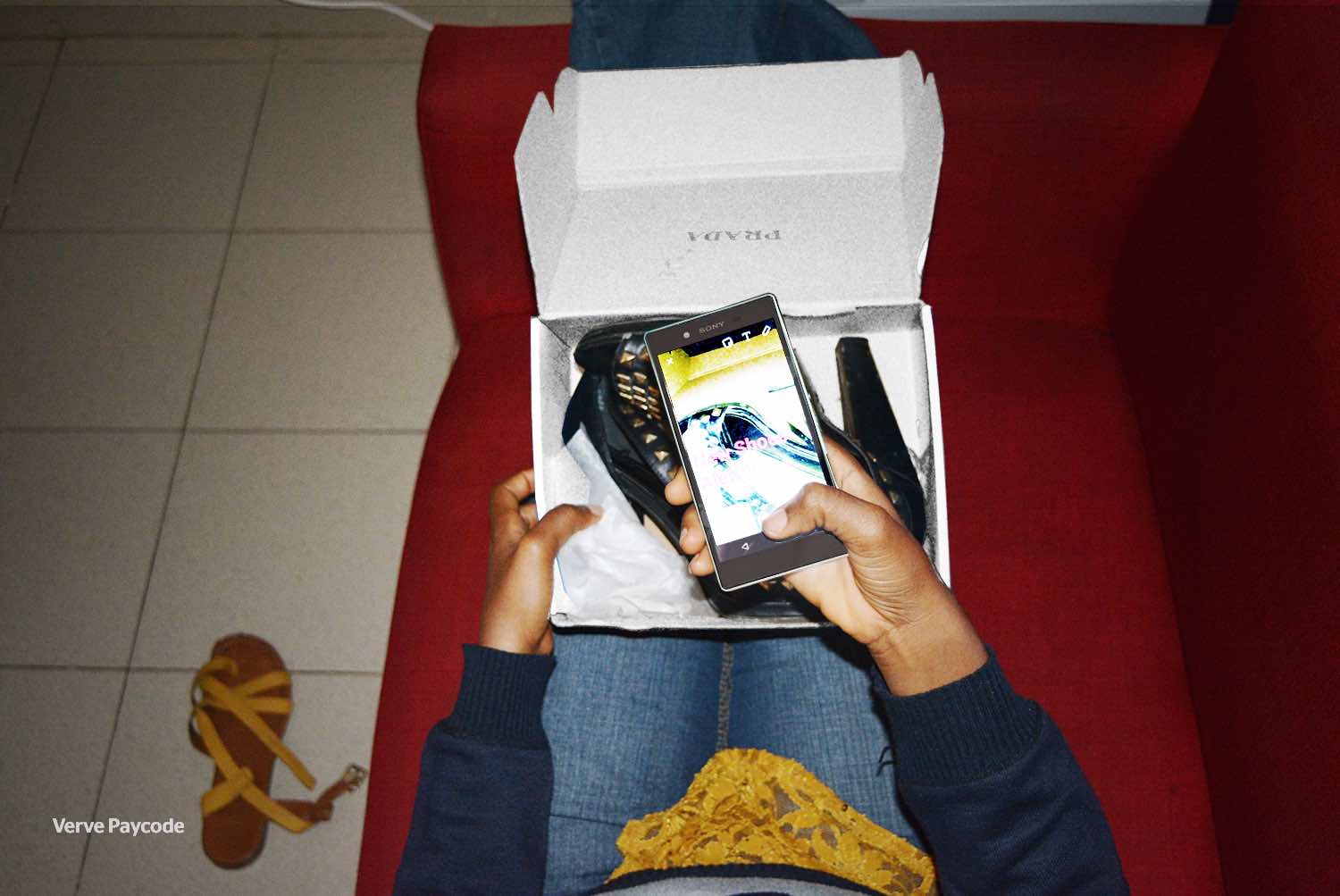 'Morenike, don't touch it' was what she labelled the box after snapchat got its fair attention… besides 'Why be on snapchat if you can't be on fleek'.
Poor Lekan after pinging and calling severally is still waiting for her to use the 'little extra' to flash him at least…