Small businesses and startups are the lifeblood of any economy of the world, Nigeria is not an exemption. One of the major challenges of these businesses is receiving payment from their customers through cash and bank payment .  Today, the challenges have been reduced in part, thanks to adoption of the "cashless" initiatives.
However, what most people might not tell you is that the cost of going cashless for small businesses in Nigeria is not CHEAP. For example, if you have been running a small business in Nigeria for a period of time, you would probably have experienced how costly it is integrating multiple payment gateways and customizing each of them to your requirements. There are other "hidden costs" or services you have to pay for just to be able to say that your business is now "cashless-compliant". This is because the needs of startups and SMEs goes beyond sending and receiving payment. That is why the choice of the online payment gateway you choose determines how cost effective it will be for your business in the long run.
Here are 3 revolutions that VoguePay.com, a proudly Nigerian company and an award-winning online payment gateway brings to serve merchants in Nigeria and in over 4 continents of the world.
How VoguePay works
The cost of online payment integration is FREE
Play back to 2012, before VoguePay.com was launched, it would cost a minimum of 150,000 naira to integrate a line of payment code on your e-commerce site. In addition to this, you would pay your developer to integrate separate payment gateways like Interswitch and eTranzact into your website. That cost could go up to a whooping N500,000 even before you sold an item, not to talk of making money.
Imagine the relief brought by Leke Ojikutu, the co-founder and CTO of VoguePay who was initially frustrated by how this was affecting his own business. In response to his frustration, he launched VoguePay and made account opening FREE for everyone for the first time in Nigeria. In addition to this, he created several free plugins, modules and extensions to make it easy to integrate VoguePay with any website. Some of this include Joomla, WordPress, IceCube Cart; others can be found here.
The best part is that as a user of VoguePay, you don't pay charges UNTIL you have made successful transactions. This means that VoguePay.com only makes money when you sell. Isn't that cool?
You can now start accepting payment from international customers
When PayPal launched in Nigeria, the news generated so much excitement among small business owners. Unfortunately, our high hopes was deflated because we could not use it to receive money. Thus, for those who had products for sale in Nigeria, it was difficult getting someone in China to buy from them in their local currency. The only option was wire transfer services which attracted "handsome" transfer charges that many small businesses could not afford.
VoguePay launched VoguePay 2.0 to solve that problem by making it possible for businesses and startups to accept payment from international clients and have it settled in the local currency of the merchant. This means that a business owner or NGO in Nigeria can use VoguePay to accept donations from an Indian or UK donor agency and receive a Naira equivalent of the money right inside their VoguePay wallet.
You can get access To Business Intelligence And Product Management Tools, for FREE
Migrating your business online might pose some challenges. For example, some of the accounting and inventory functions you manage to easily do offline with your pen and paper are difficult to automate online without the need for additional business intelligence tools. You don't have to worry about that anymore since VoguePay makes all these store intelligence tools available for every account, for free.
Take for example, a University that is making use of the "multiple store" function of VoguePay for school fees collections. The students pay into a single account but each of the various dues and departmental fees will be allocated to their respective "purses" for ease of accountability.

It is easy to set up things like this on VoguePay and there are several other business tools to help you sell digital products (like PINs, ebooks, vouchers etc), create affiliate/referral programme and even send or receive money via payment links that work on WhatsApp, email or Facebook etc.
Recently, VoguePay was awarded the best emerging online payment platform in Africa in recognition of its contribution to online payment in Nigeria and Africa in general. This award was preceded by the recognition at the maiden edition of the DotCom awards as the best online payment platform in Nigeria.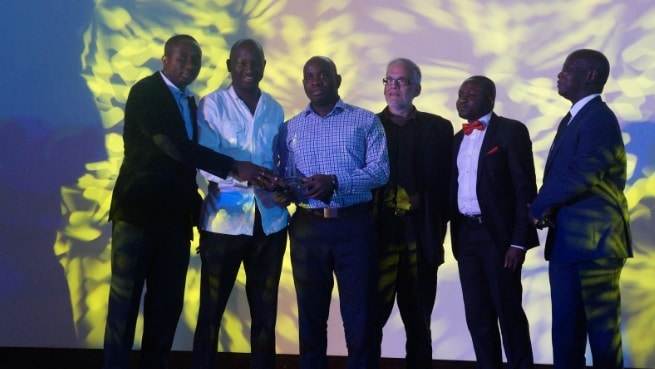 Leke Ojikutu, the co-founder and CTO of VoguePay granted an interview that discussed his motivations for launching the company that has grown to be at the forefront of online payment security in Nigeria.
You can Sign up to open a FREE account on VoguePay today.