Based on true events.
Even after they got married, He never stopped calling her his girlfriend; for him, it had nice ring to it, and speaking of rings, her friends are still envious. She hated when he sang that "Baby girl my love is hotter than the sun in Sokoto" but the love in his face when he grabbed her hair dryer for a microphone was magic.
Although she was Yoruba and he was Igbo, He taught her how to make a proper pot of 'Ofe-Owerri' while he never failed to double lick his fingers when she made him Efo-Oriro with kpomo and other obstacles, it reminded him of their undergraduate years when they visited Buka 322
This morning, he sneaked out of bed. She peeped with half closed eyes like she didn't have a clue. They both dressed up in total silence, stealing occasional glances with a straight face. The ride to work was weirdly silent; the radio just buzzed away. At work, she peered at her phone screen, there were no notifications from him, Game on!
7:04pm. Exhausted, she did the locks and got into the house… "so he didn't remember" she puzzled in her head while taking off her shoes. She slumped on the bed, something definitely bounced with her, it was a red gown with a note that read "Slip this on and meet me at the café 322". Filled with excitement, she dressed up and slammed on the accelerator.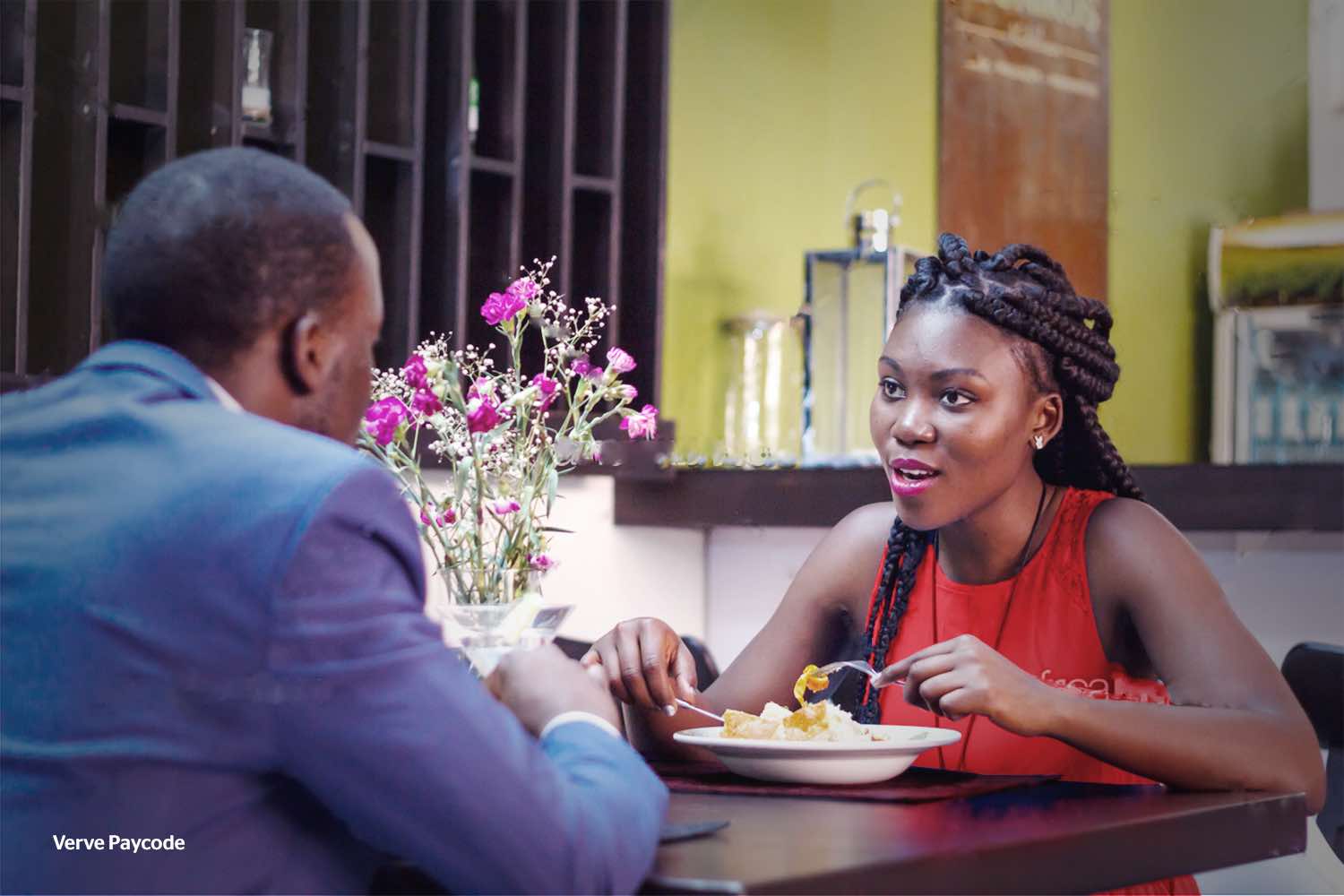 "You didn't think I would forget our anniversary did you?" He said with food in his mouth, the pounded yam and Egusi soup he ordered was getting the best of him.
"Was that what the awkward silence this morning was for?" she quizzed.
"Yemisi darling, you know I could ask the same right?" He replied.
"Emeka, don't go there, you didn't kiss me this morning" she stared blankly at his face.
"Baby, you know I miss those lips that all I pity right now is the lipstick" he replied while she blushed a bucket full.
"Happy anniversary obi mo, baby Ima no soso gi kam choro na this life" she said, romantically accentuating her unpolished Igbo. She remembered how many times he taught her that they meant "You know it's just you I want in this life"
On the ride back home, He mimicked Banky W while she eased in to Chidinma as they turned the car into an 'All I want is you' karaoke. As soon as they got home, He got in the closet, searching for the envelope he had earlier felt in his jacket. He ripped it open, It was funny that it contained a Paycode, a PIN and it read "For those brogues you wanted to buy." He had slipped a similar envelope with a Paycode in her bag and it read "Omalicha, For that Louboutin shoe you gush over!"
For them, it was just as easy as; download the Verve World app, register, generate the Paycode on the app or simply dial *322*8*AMOUNT#. That night, the duvet struggled to maintain its sanity and the light bulbs are still begging to be turned on.