During Social Media Week, Facebook hosted an event specially to enlighten the attendees on Leveraging Social for Android and a second event for Developers. This event looked like a launch of Facebook activities in Nigeria and the drive to create an active Facebook Developers community but today for me actually marks the official launch of Free Basics presence in Nigeria.
In a groundbreaking event at the Eko Hotels and Suites in Lagos yesterday, Facebook partnered Airtel to officially launch Free Basics on the Airtel Nigeria platform. Free Basics by Facebook provides free access to basic internet services to over a billion people in the world. These websites available on the Free Basics platform are free for people living in areas of the world that have low or expensive internet services.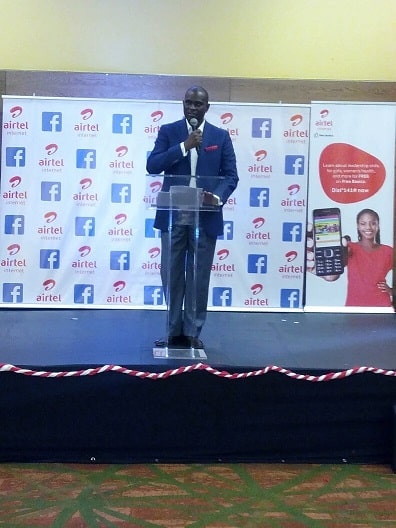 Speaking on the partnership, Mr. Segun Ogunsanya MD/CEO Airtel Nigeria said;
The partnership between Facebook and Airtel is a groundbreaking accomplishment as it marks an important milestone in making internet accessible to every Nigerian one person at a time and also create opportunities for millions of Nigerians.
As we had earlier announced, Facebook's Fireside Chat, in Lagos, about its Free Basic Services scheduled for today kicked off at about 4:30pm today. Emeka Afigbo, Manager, Strategic Products Partnerships at Facebook and the rest of the team were in iDEA Hub to talk about the value that Free Basic offers to businesses and products developers.
The brightly lit venue had a large turnout of techies and non-techies, developers being a large chunk getting enlightened on how to get started on the Free Basic platform.
https://twitter.com/iDEAng/status/730061840433217536
Much back and forth in terms of teachings and clarifications on Free Basic during the Fireside chat and the questions came through for Ime Archibong, Director of Product Partnerships.
https://twitter.com/iDEAng/status/730073774398263296
The websites available for free without data charges on the platform include content news, employment, health, education and local information. Users are able to browse relevant pre-selected websites in these categories at zero charge without any credit or data on their mobile devices.
Websites on the platform include;Jobberman, OLX, Pass.ng, Guardian Newspaper, BBC, e.t.c.
By introducing people to the benefits of the internet through these websites, Facebook and Airtel said they aim to bring more people online and help improve their lives.
Facebook Free Basics is only supported on the Airtel network in Nigeria until further notice. There are talks of bringing other telcos in Nigeria on board, but it is still Airtel for now.
Not long after both events were concluded, the attendees arrived on the rooftop of iDEA Hub to network and chat with the Facebook team. While the attendees of the Fireside chat were getting acquainted with each other in Lagos, Mark Zuckerberg announced on Facebook that Nigeria is officially now part of the Free Basic community and he is eager to see what Nigerians build with it.
Excited to be launching Free Basics with Airtel Nigeria #flexoninternet #freebasics #airtel pic.twitter.com/efAOyt4tOR

— Jennifer Fong (@jenniferjsfong) May 10, 2016
Facebook and Airtel launch #freebasics in Nigeria. #vconnect is one of the free service available for access.

— deepankar rustagi (@rustagid) May 10, 2016
Like some of the attendees of the Fireside that happened in iDEA Hub, I am still looking for the money for the businesses but then it is obvious that businesses thinking about signing up for Free Basics should take a cue from Nairaland and the way it works seamlessly on Free Basic without any need of revamping the website to suite the Free Basics criteria.
I am sure you are asking how conversations can continue especially for developers building products around Facebook's products. You can join the Lagos Facebook Developer Community and be well informed.
It is obvious that Nigerian Developers aren't only on Facebook's radar but a lot is expected of them. Will Nigerian's take on the challenge or not? It's a question that will be answered in the coming months.