The 10 winners of the inaugural West Africa Mobile Awards, the first truly West African technology awards to recognise the region's best mobile and tech companies, were announced yesterday evening at the awards party in Lagos, Nigeria.
An overwhelming response drew submissions from 10 countries, across 3 continents. The winners were announced during an awards gala party at Rooftop in Lagos with over 150 mobile industry executives, international media, investors, prestigious judges, and sponsors in attendance.
The 2016 WAMAS were supported by Twitter, Ad Dynamo, Uber, Mobile West Africa (MWA), AppsAfrica.com, the Mobile Ecosystem Forum (MEF), iConcepts, Qube 247, and many other industry-leading organisations and publications.
The winners by category:
Mobile App & Game Award
Genii Games ASA
Brand Development on Mobile
Wild Fusion
Young Gun of the Year Award
Andrew Takyi-Appiah from Zeepay
Innovation in the Industry Award
mPedigree Goldkeys
Social Entertainment & News Award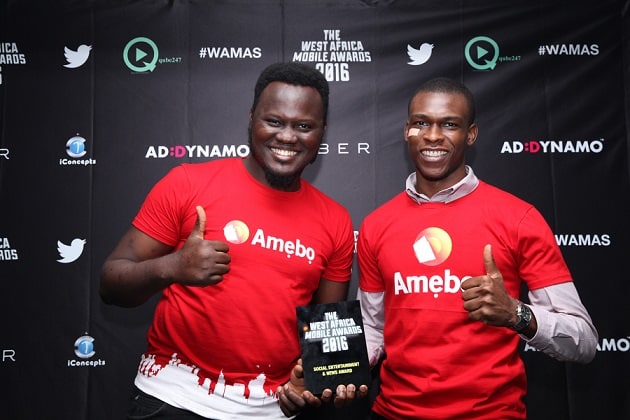 Amebo App
Societal Development Award
Cellulant E Wallet
Educational & Personal Development Award
Pass.ng
Outstanding Industry Achievement Award
Jason Njoku
Commerce & Retail Award
CommercePointe
Money Banking & Financial
PayWithCapture
Matthew Dawes, Co-Founder of the West Africa Mobile Awards, commented: "our mission was to promote and honour the fantastic innovation across the mobile and tech ecosystem in Africa. We had diverse entries from 10 countries and both the finalists and winners are a testament to how mobile is revoltionising society in West Africa. Congratulations to all of the 2016 winners and thank you to the judges, sponsors, and media partners across West Africa that helped to make the WAMAS possible."