Huawei Announces Lionel Messi's Appointment As The Latest Global Brand Ambassador For It's Consumer Business Group. The Affiliation Shows The Commitment Of The Brand To Aligning With People That Demonstrate And Strive Towards Its Shared Value Of Connecting Greatness.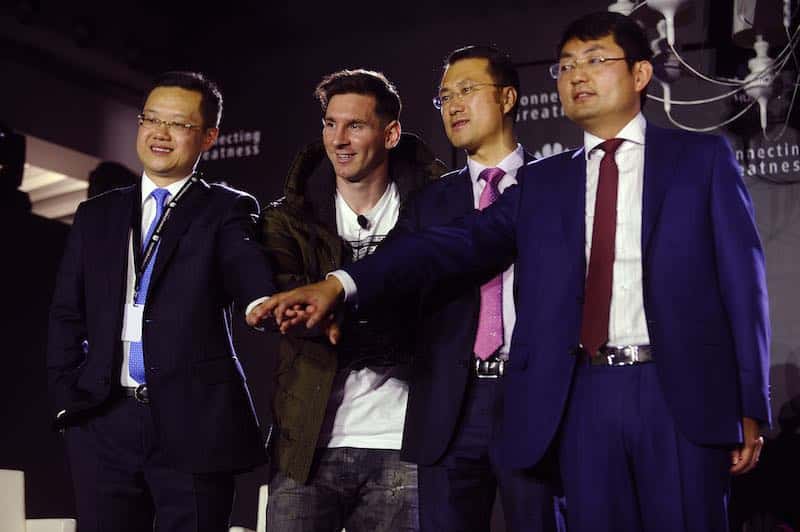 Challenges Test Our Desire To Achieve What We Want And Love. To Connect With Greatness, We Have To Value The Growth, Learning, Experiences And Struggles As Part Of Our Story That Brought Us Where We Are Now. Those Who Understand That WE Are Always Pursuing Not Success But Challenges To Be Better. That Is What Makes Huawei And Lionel Messi A Perfect Fit.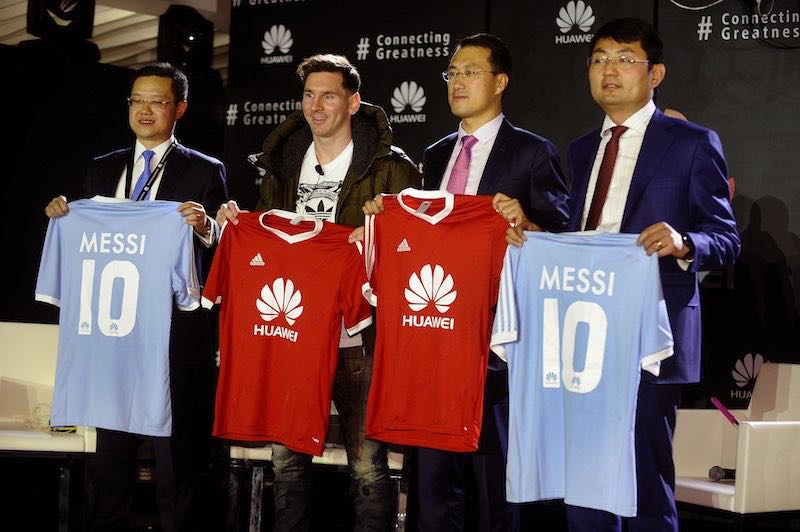 According To The Country Manager, Huawei Consumer Business Group Nigeria, Mr. Leo Jiang, "Football Is A Passionate Sport With Lots Of Passionate Fans, Especially Here In Nigeria. We Are Of Course Absolutely Excited To Be Associated With The World's Top Football Legend, Lionel Messi. This Will Help Our Brand Encourage People To Focus, Persevere, And Make Breakthroughs To Connect With Greatness".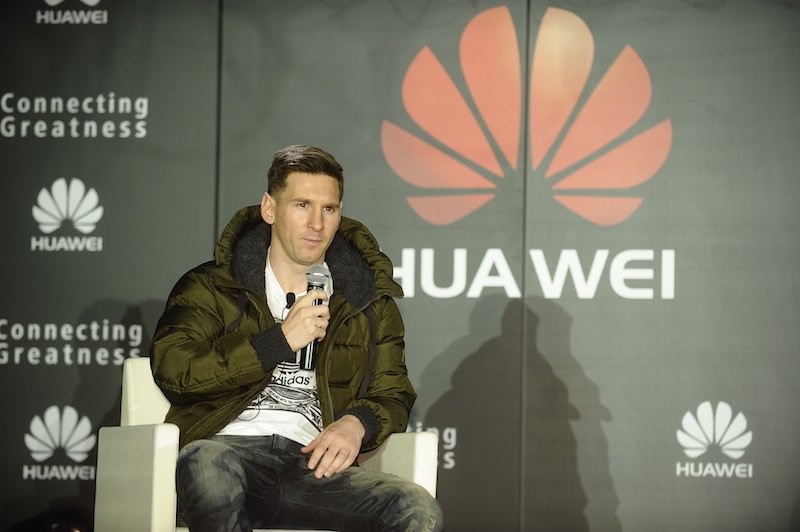 Huawei Has Gone Further To Introduce Its Flagship Smartphone The Huawei Mate 8 And Its Mid-Range Phone The G-Power Into The Nigerian Market To Suit The Various Lifestyles Of Its Consumers. G Power Gives Its Customers A Premium Feel At An Affordable Price Point With A Reverse Charging Feature That Enables The Huawei G.Power Charge Other Smartphones. Messi Is Immediately Fronting A Campaign For Current Flagship Phone, The Huawei Mate 8.
About Huawei Consumer BG
Huawei Technologies Co. Ltd. Is A Multinational Technology Company Founded In 1987 In Shenzhen, China, With Products And Services Deployed In Over 170 Countries; Serving More Than One Third Of The World's Global Population. Huawei Is Built On 20 Years Of Expertise In The Telecom Industry And Is Already Leading In Network And Telecommunications.
Huawei Consumer Business Group (BG) Is One Of Huawei's Three Business Groups Currently Ranked Third In Global Smartphone Shipments In 2013 According To IDC, SA, Gartner. In October 2015, Interbrand Annual Top 100 Global Brands Named Huawei As The 88th Most Valuable Brand In The World. Being The Second Consecutive Time After 94th In 2014 Showed Dedication To Improvement In Delivery.
Huawei Has 16 Established R&D Centers Around The World With More Than 7,000 Employees Focused On Consumer Product And Solution R&D, Comprising More Than 50% Of The Consumer BG's Total Workforce. With A Continued Focus On Investment In Key Consumer Technologies, Huawei Has Dedicated 10% Of Total Revenue To R&D. Therefore The Brand Is Dedicated To Bringing The Best Products With "Ultimate Technology", "Ultimate Value" And "Ultimate Design" All For Consumer Satisfaction.
For More Information, Visit Huawei Consumer Business Group Online: Consumer.Huawei.Com/Ng