I am always inspired by both startup founders and ideas behind what they do. It is a different thing launching a startup and another thing taking decisions that make it grow.
In this post, I evaluated 6 ideas from 7 Nigerian startup founders that might inspire you.
Hire people that are more intelligent that you are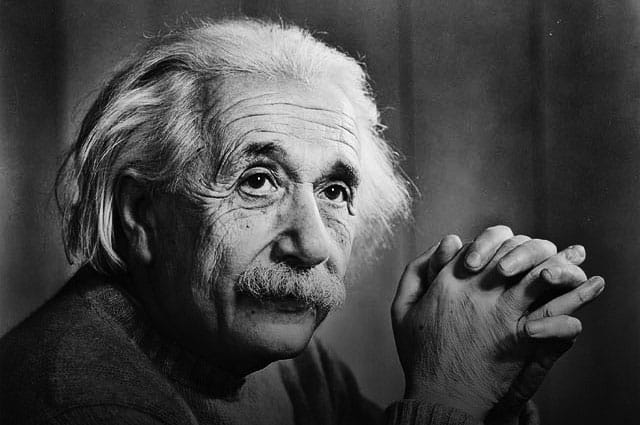 When it comes to hiring, Mark Essien of Hotels.ng has a radical idea. For him, it is not enough depending on the likes of Jobberman, PushCV or ShortListNG to get the best applicants to fill up his team slots. This is because hiring is a challenge especially if you want skills that cannot be put on a CV.
Mark has demystified the process. On his blog, he shared the details of how he hires for his startup. Even CNN picked up the story of his hiring experiments.
His unconventional interview starts with a tweet:
Looking to employ full-time genius. Job description: Be smarter than 95% of people in world. Send me email [email protected]. 10 words only.

— m_e (@markessien) April 20, 2015
And he proceeds to shortlist for interview with weird questions that look like they are unrelated to the role. What you might not realize is that Mark wants people that are smarter than him for each role he fills so he comes up with a unique attribute for the ideal candidate and test his assumption using idealistic/user behaviour question. He detailed the process here.
Hiring is a critical issue that determines how fast you might grow your startup. Even iROKOtv attempted the unusual in its recent engineering positions'recruitment. They did this by giving away ₦1 million to winners of complex engineering tests. Most likely, you don't have that size of budget to throw away. That's fine, but you can still copy other effective systems used by Teachable to hire for growth teams; adapt how Noah Kagan hires the best person in the world or explore how you can use LinkedIn to hire friends of connections.
Crunch data, make intelligent decision and keep hustling
There are so many things to learn from Jason Njoku of iROKOtv. I have written about why I think he succeeds by x-raying posts from his personal blog and recently I wrote about how his startup will probably outdo Netflix on Nollywood content.
One of the key lessons from Jason is that he is a data freak (just check this). Thinking with data requires intelligence/analytics tools. For example, the analytics tracking section of this report can easily show you what analytics iROKOtv is using to gather its business intelligence. But there is a harder part. You must be able to turn your business intelligence to a strategy.
Create the "Hero Effect" with your startup story
The spotlight here is Iyin Aboyeji of Andela. In this medium post, and Wall Street Journal he masterfully weaves the story of his startup as the "messiah" story for software developers in Lagos. Many founders are also creating this kind narrative and it (almost) works all the time depending on how well the story angle was used and the effectiveness of the PR.
Take for example how Anakle leveraged the Uber rebranding opportunity to tell the world how they were flattered to have been "copied" by Uber. Why it looked like another post to click "like" or "share" button on, it holds a strategic positioning especially if you know what went into Uber's re-branding according to this WIRED article. Given the choice (if money is not a problem) you will most likely choose Anakle for your next project since their "thinking" is as good as Uber's. (By the way, Anakle is a great agency)
Be bold to take a stand……even if it might hurt your foot
Olumide studied and practised medicine before he abandoned it found Gloo.ng in 2012. He is one of the startup founders taking stand against the Cash on Delivery model (COD) for eCommerce startups.
As I wrote in a previous article, instead of succumbing to what was prevalent, Gloo.ng designed an incentive that locks in customers to a subscription model (its VIP programme is similar to Amazon Prime that has improved Amazon's revenue by 40%).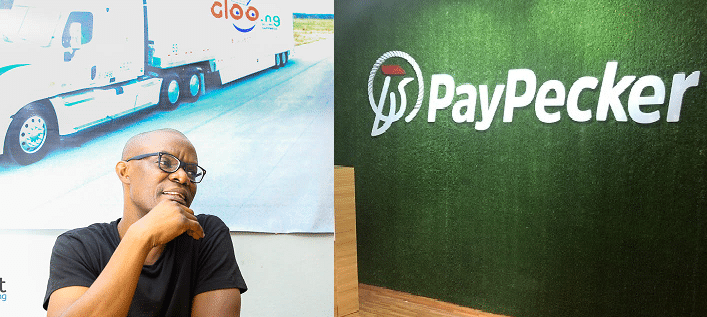 Today, that stand might not hurt his feet as much as Konga or Jumia are hurting (with over 50% of their orders being delivered via pay on delivery).
@spokentwice actually Konga's and Jumia's COD are like 90% w/ returns in the 33% range. @Gloo_ng's COD now @ 33% and returns 0.4%.

— D.O (@docolumide) March 12, 2016
What you might not know is that the likes of Jumia, for all their revenues, are still unprofitable, whereas a niche startup like Gloo.ng might already be enjoying positive ROI just because it took a bold stand.
Pay attention to your paying market audience, not endorsements and tech buzz
I work with a talented team at a FinTech startup with offices in UK and Lagos, Nigeria. Currently, it is the only Nigeria payment aggregator that processes transactions in multiple global currencies including USD for clients across 4 continents. Yet, when I speak to a lot of developers in Nigeria's startup community, the name VoguePay hardly rings a bell.
Here is an unofficial answer to that:
VoguePay understands that it is building a financial solution for SMEs and focuses its outreaches to that market. Of course, it will still be a good idea to get word out there about what you're doing, like this recent interview. However, what seems to matter to VoguePay in the last 3 years is "evangelising" the paying market through partners programmes, word of mouth, lean marketing tactics etc. These are not sexy tech PR at all but they work.
Pick a niche and be the new leader
PushCV launched it career service in 2014. At that time there were established market leaders. But in 4 months, the startup went from an idea to become the most trafficked job website. 
On their "about us" page, the mission of the startup implies that they are building human capacity in the labour market by positioning themselves as the largest pool of pre-screened candidates in Africa. So, instead of competing head to head with others, especially Jobberman as the number one job website, PushCV succeeded in positioning itself as best pool of verified and work-ready job applicants.
I wrote about this in detail so I will avoid repeating. They created a completely blue ocean strategy which made them to dominate a new niche that they created for themselves.
Those are the six lessons I learnt
I believe there are some lessons you can apply to your own startup. Good luck implementing any of them. Feel free to share your views in the comments.
---
An original version of this post is published on SpokenTwice.
Photo Credit: Robert S. Donovan via Compfight cc