Huawei consumers were given the opportunity within two days to experience the newly launched G-Power smartphone in computer village, Ikeja. The event titled "Huawei G Power Gamicon" treated consumers to music, food, drinks, games and lots of gifts like the Huawei Bluetooth Speakers, Flash drives, Refrigerators and the Huawei G-Power smartphone.
The Huawei Gamicon kicked off on Friday 4th March with energizing amusements like the Nintendo Wii and ice hockey for guests to play and win various gifts. These guests dressed up in exciting props for a photo opportunity within a Huawei branded photo booth. The event was a success as it came to an end in the evening of Saturday 5th March.

According to some of the winners, the Huawei Gamicon experience was exciting, engaging and fun. Cynthia who won the refrigerator thanked Huawei for the opportunity created for consumers to interact with the Huawei G-Power in a relaxed and exciting atmosphere with plenty freebies given. "From now on I will proclaim Huawei as the best smartphone both in quality and customer engagement." She added.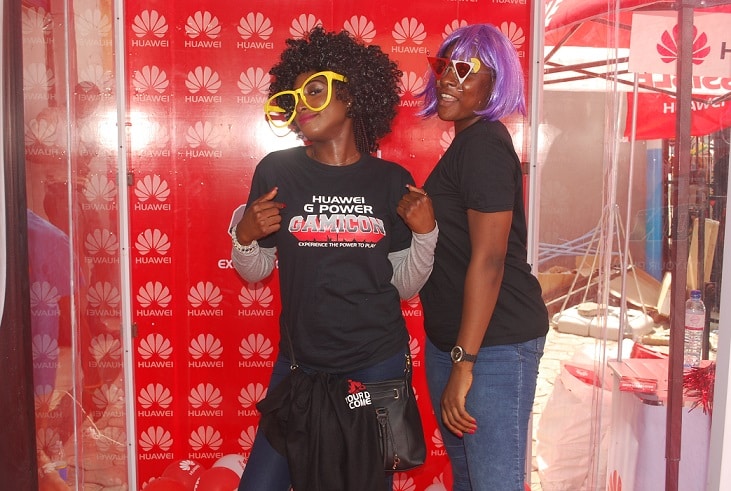 Speaking on the rationale, the Country Manager, Huawei Consumer Business Group Nigeria, Mr. Leo Jiang, said, "The Huawei Gamicon was created to give consumers the opportunity to interface directly with the brand while having fun, playing games and winning gifts. The brand recognizes the importance of continuous advancement in technology with priority to ensuring that consumer needs are met so we wanted our consumers to experience all the features of the phone first hand".
Speaking further he added that the Huawei G-Power is a mid range smartphone that is the best life and work partner for consumers all day long. The G-Power smartphone provides about 90 hours of light usage, 48 hours of heavy usage, 39 hours of call time and 15 hours of web surfing. It features a truly big battery combining performance, simplicity, convenience and beauty and supports reverse charge to other electronics.
About Huawei Consumer BG
Huawei's products and services are available in more than 170 countries, and are used by a third of the world's population, ranking third in the world in mobile phone shipments in 2014. Sixteen R&D centers have been set up in the United States, Germany, Sweden, Russia, India, and China. Huawei Consumer BG is one of Huawei's three business units and covers smartphones, mobile broadband devices, home devices and cloud services. Huawei's global network is built on 20 years of expertise in the telecom industry and is dedicated to delivering the latest technological advances to consumers around the world.
For more information, visit Huawei Consumer Business Group online: consumer.huawei.com/en/
For regular updates on Huawei Consumer Business Group (Nigeria), follow us on:
Facebook: facebook.com/HuaweimobileNg
Twitter: @huaweimobileng
Instagran: @HuaweiMobileNG
YouTube: youtube.com/HuaweiDeviceNigeria