Rushing to the office through the hot Lagos sun in this heatwave, I didn't feel a single burn. My mind was filled with "ifs" and more "whys". A million questions crammed my brain as it worked hard to tackle the task at hand -- I had to interview a young Nigerian drone maker doing extraordinary things with flying engines
"Good afternoon sir," Olaoluwa Ayoola greets with an endearing, unassuming politeness as he alights from the bus, even though I had insisted he addressed me by my first name.
A few months back, when I heard about a Nigerian student that made a drone and was resident in Nigeria, I was both ecstatic about the prospect of meeting him and sad the Nigerian media didn't give people like him any enough coverage.
In the spirit of dronemanship, I give you 23 year-old Ayoola Olaoluwa, a Computer Science graduate of the Ladoke Akintola University of Technology (LAUTECH)  who has built a working camera drone and a Flying Car from scratch.
Background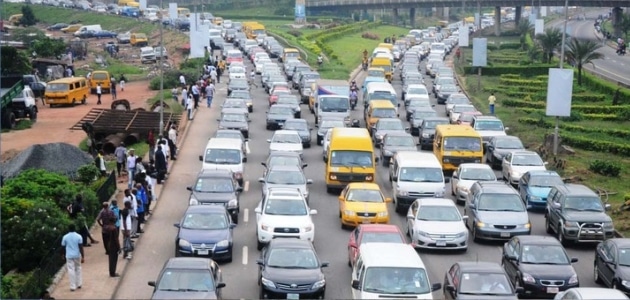 "The traffic in Lagos is horrible and makes the state appear bigger than it actually is. Getting from one place to another is war!"
I remember this young man was from Ogbomosho in Oyo State where traffic isn't a major headache. He is the second son in a family of four and by his manners, was from a well mannered parentage.
I wondered aloud what attracted a Computer Scientist to aeronautics,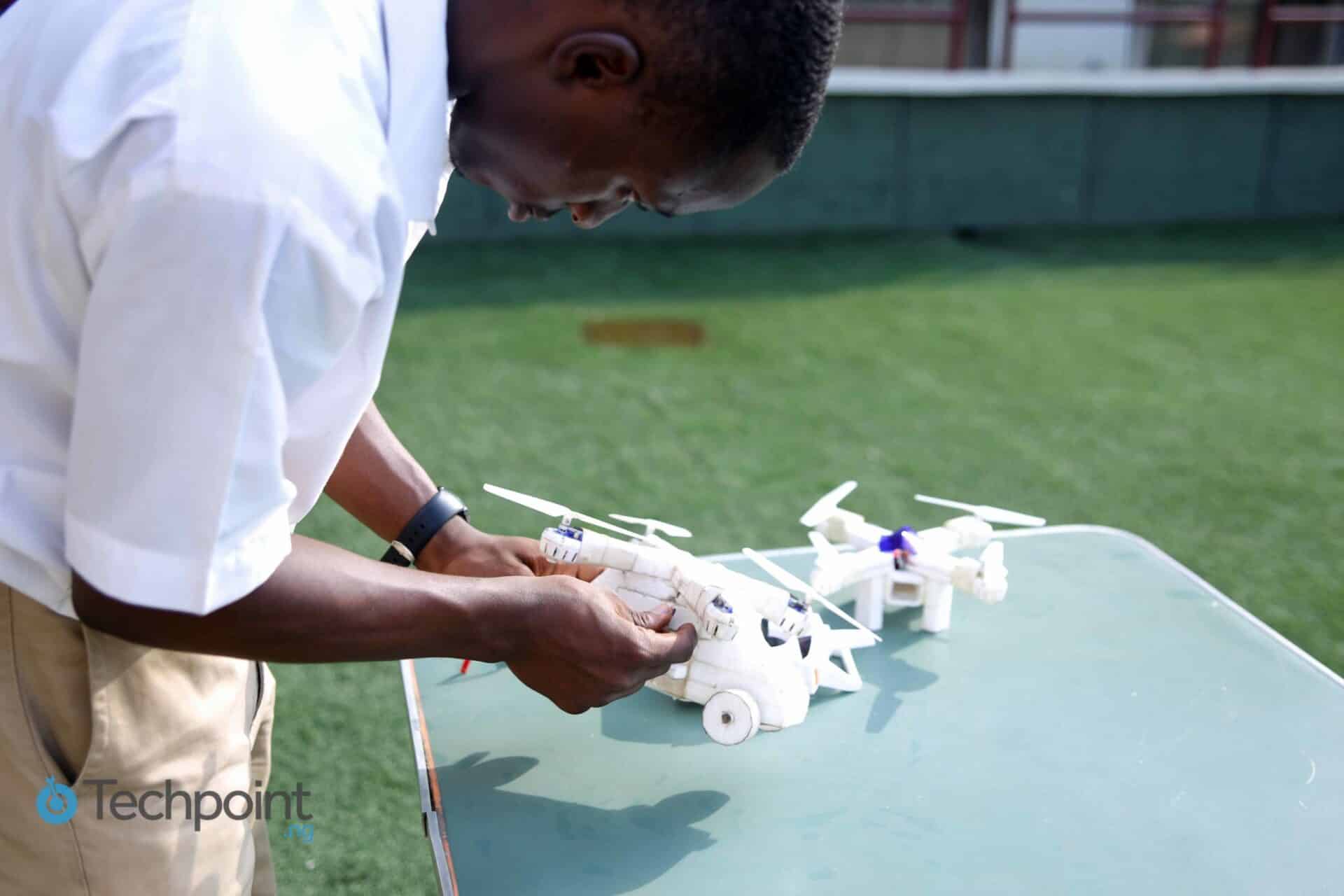 "I initially wanted to study aeronautical engineering, but it wasn't available in any Nigerian university at the time, so I settled for Computer Science which is somehow a branch of aeronautics," he replied with head bowed setting up his machines to be photographed in preparation for our interview.
Ayoola hopes to acquire a Masters Degree in aeronautics someday to develop his passion for making flying engines.
How the journey started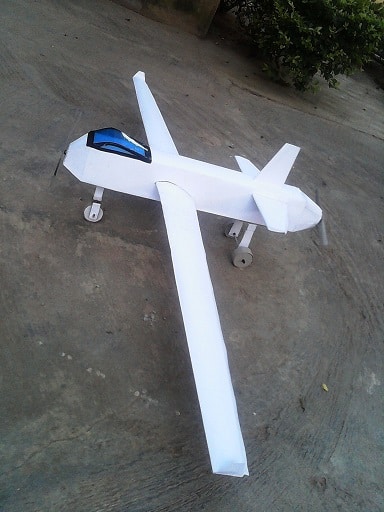 "I have been making things for as long as I remember"
From building a shiny hyper realistic aeroplane when he was 13 years old to making rotor powered cars that operated on finger batteries, Ayoola had always been creating machines with a leaning towards air engines.
"Everybody was awed by the plane I built", he laughs in recollection, !but it was not working. It couldn't fly or even move and they did not even know."
"Making things has always been something I did as a pastime," he adds, "the way other people engage themselves in their spare time, I want to create things. It is more like a hobby for me"
Introducing the drones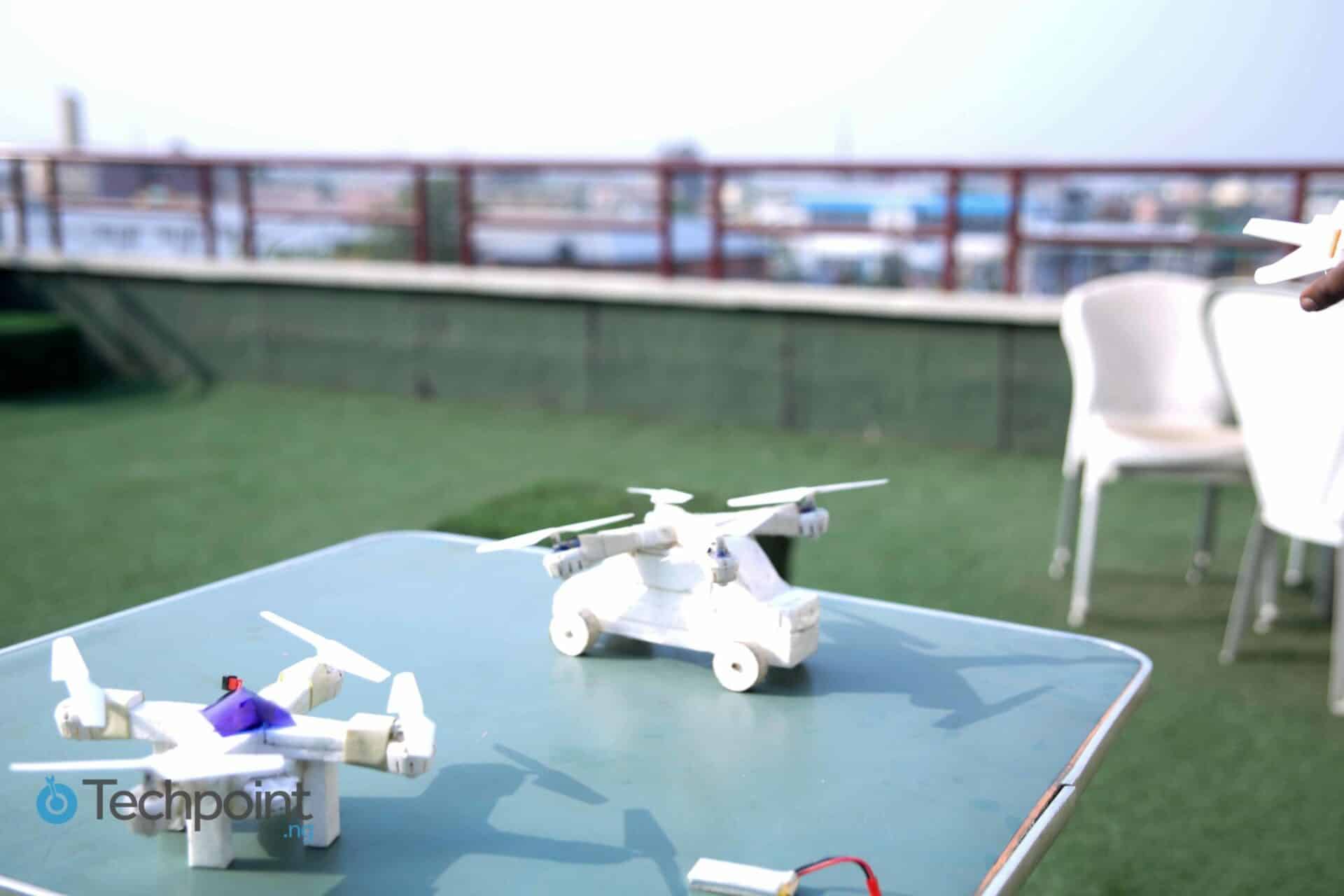 When I asked him to tell me about his inventions, this young man was quick to point out that they were not his inventions.
"Drones are not new, and I did not invent them, you can call them innovations, I might agree to that but they are more like tweaked prototypes of already  existing technology," he replied in correction of my intentional slip.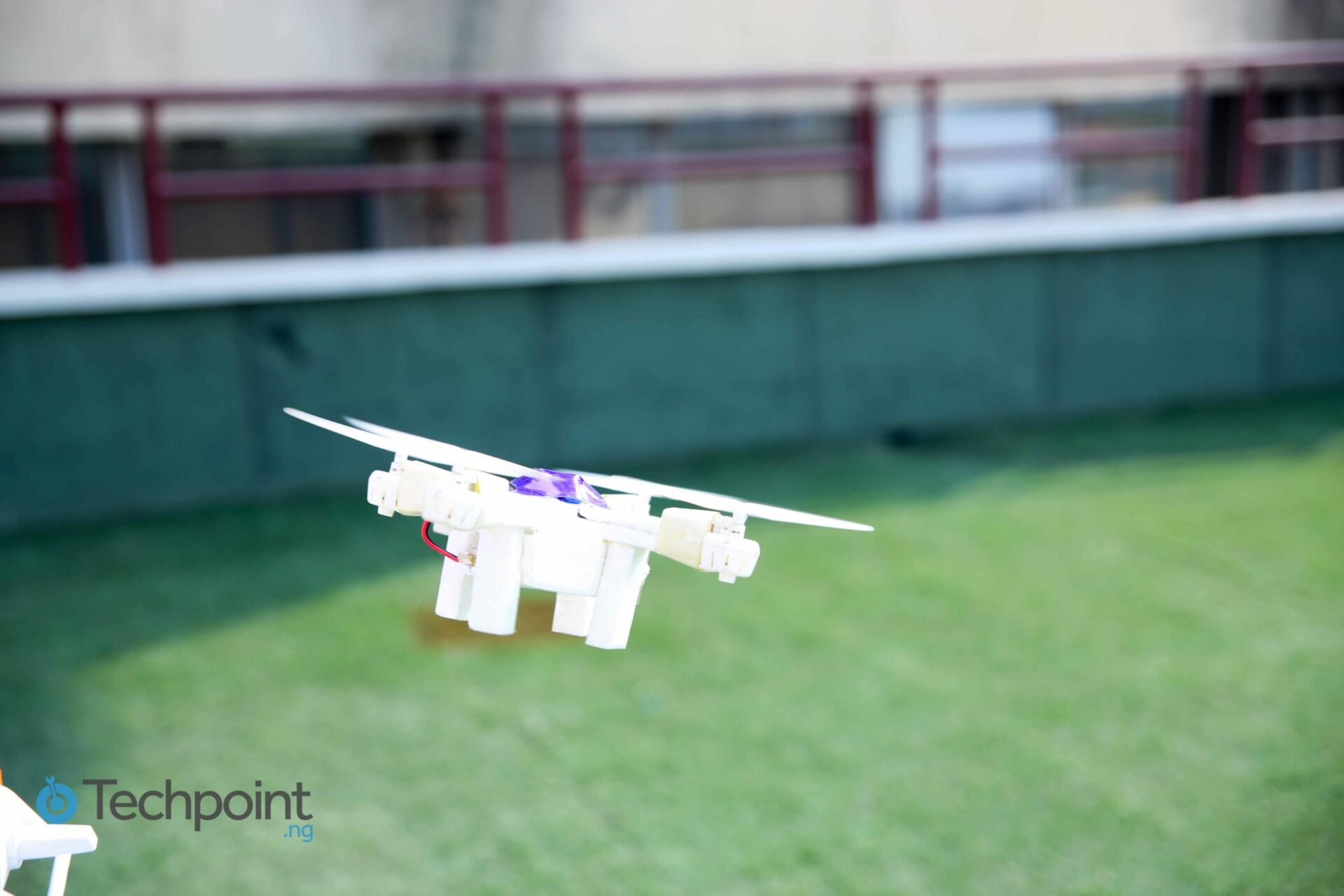 The drone is a battery powered quadcopter with four rotors attached to the wings and controlled by a joystick that has been tweaked to serve as  controls for both the Flying Car and the drone.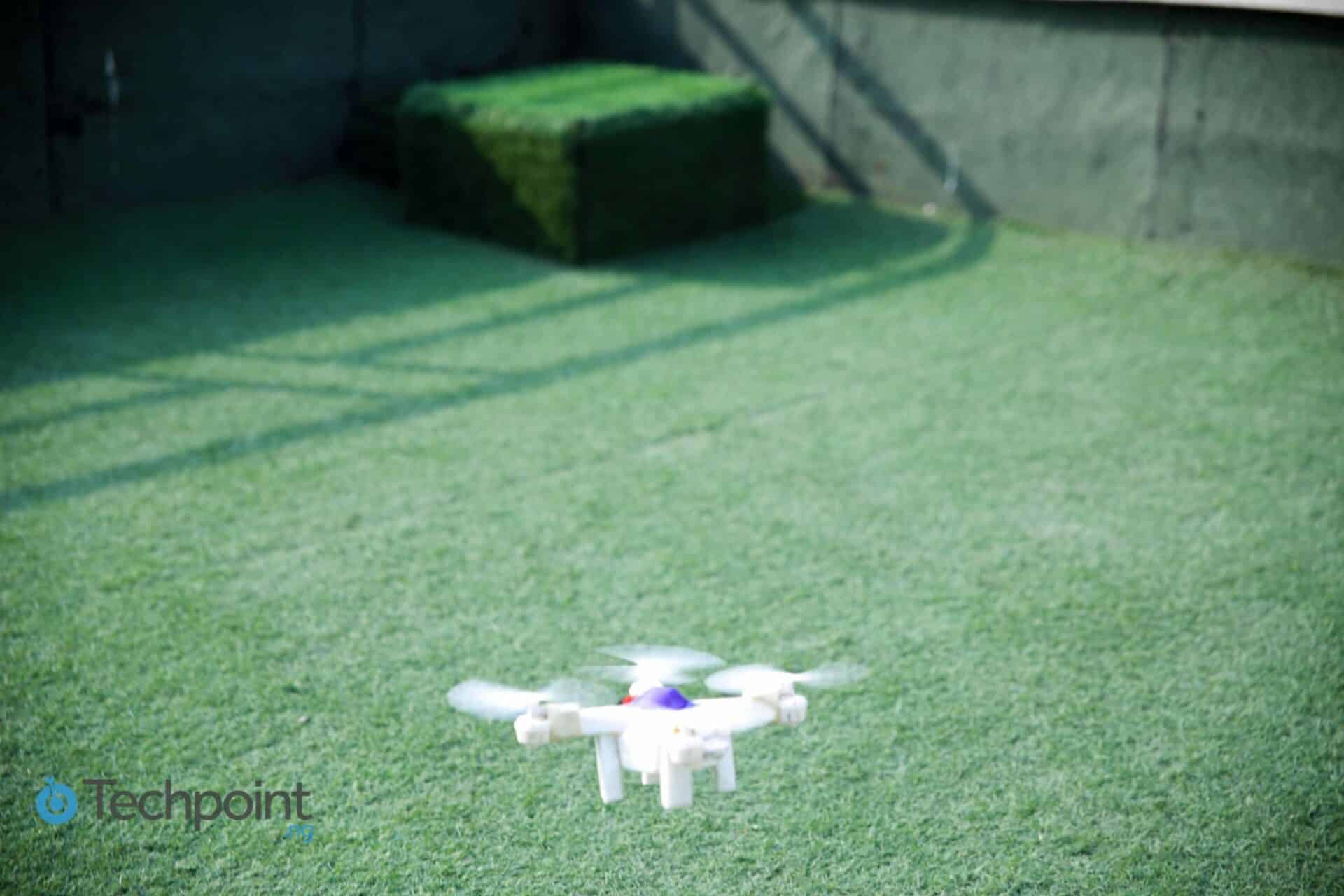 "I had to buy the batteries online not because there was no local substitute, but they were all heavy and not powerful enough. Even these one still require constant charging after say nearly 30 minutes of continuous use"
I noticed he had to change the batteries multiple times during our test flight.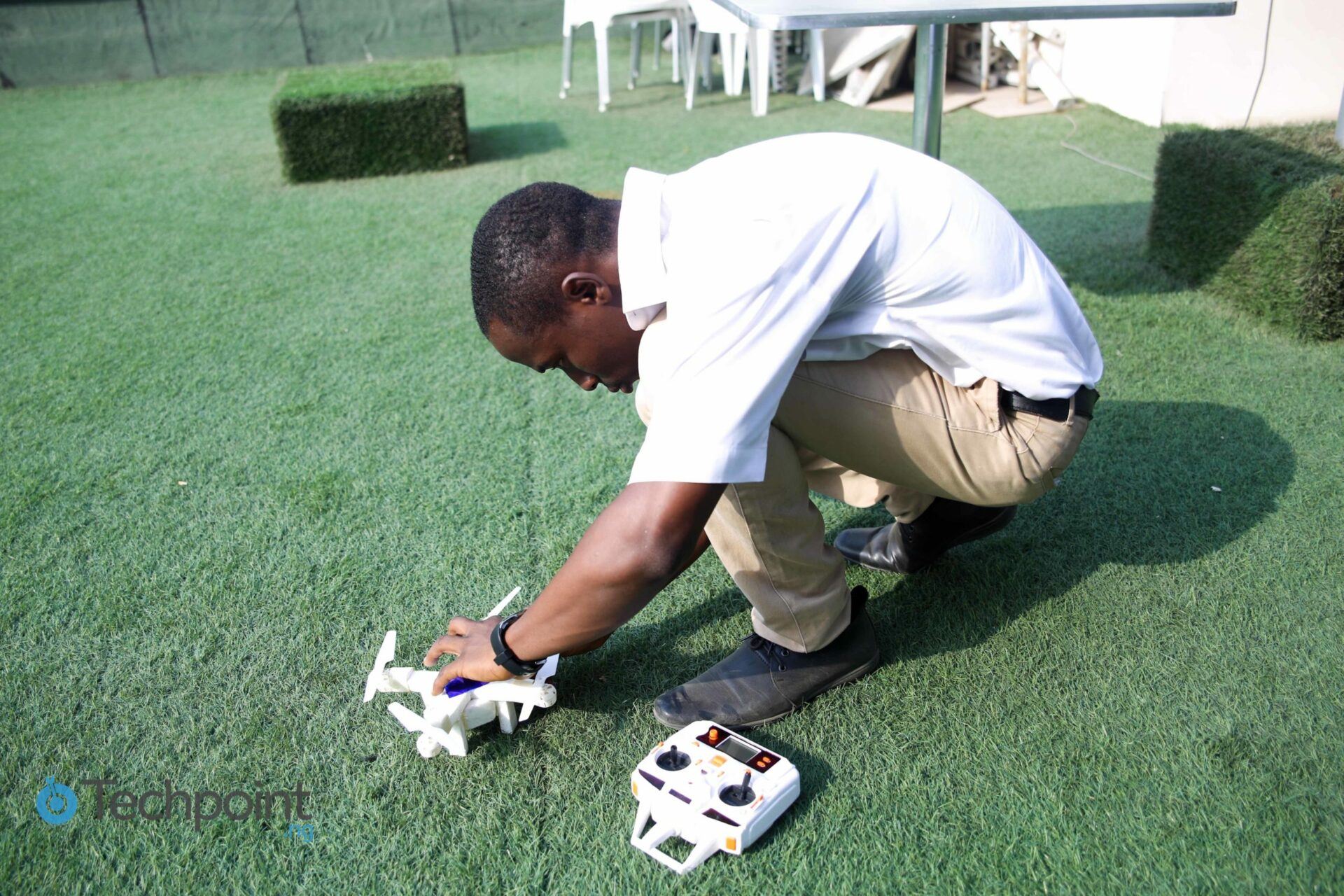 "The controller was originally built for a toy, but I reconfigured the frequency to control both the Flying Car and the Drone"
The controller was the most fascinating part of the engineering to me. I couldn't wrap my mind around completely altering an already built joystick. The more I asked, the more he explained and the more confused I got. I just left it, but it is mind-blowing nevertheless.
"The drone goes over 300 meters in the sky," Ayoola tells me, "the time it got missing during the NYSC test flight, I took it too high"
The Flying Car
It can drive like a normal car and take off without having to taxi on any runway.
"A flaw in the design of the drone actually inspired this Flying Car," remarks Ayoola. "In other words, it started out as a mistake and at the end of the day, I really did like what came out of it. "
According to Ayoola, what started out as a flaw turned into the best hybrids there is. Imagine having a car that can fly and is not anyway as expensive as any known flying machine. It could completely phase out traffic in congested cities and change the way ambulance services operate.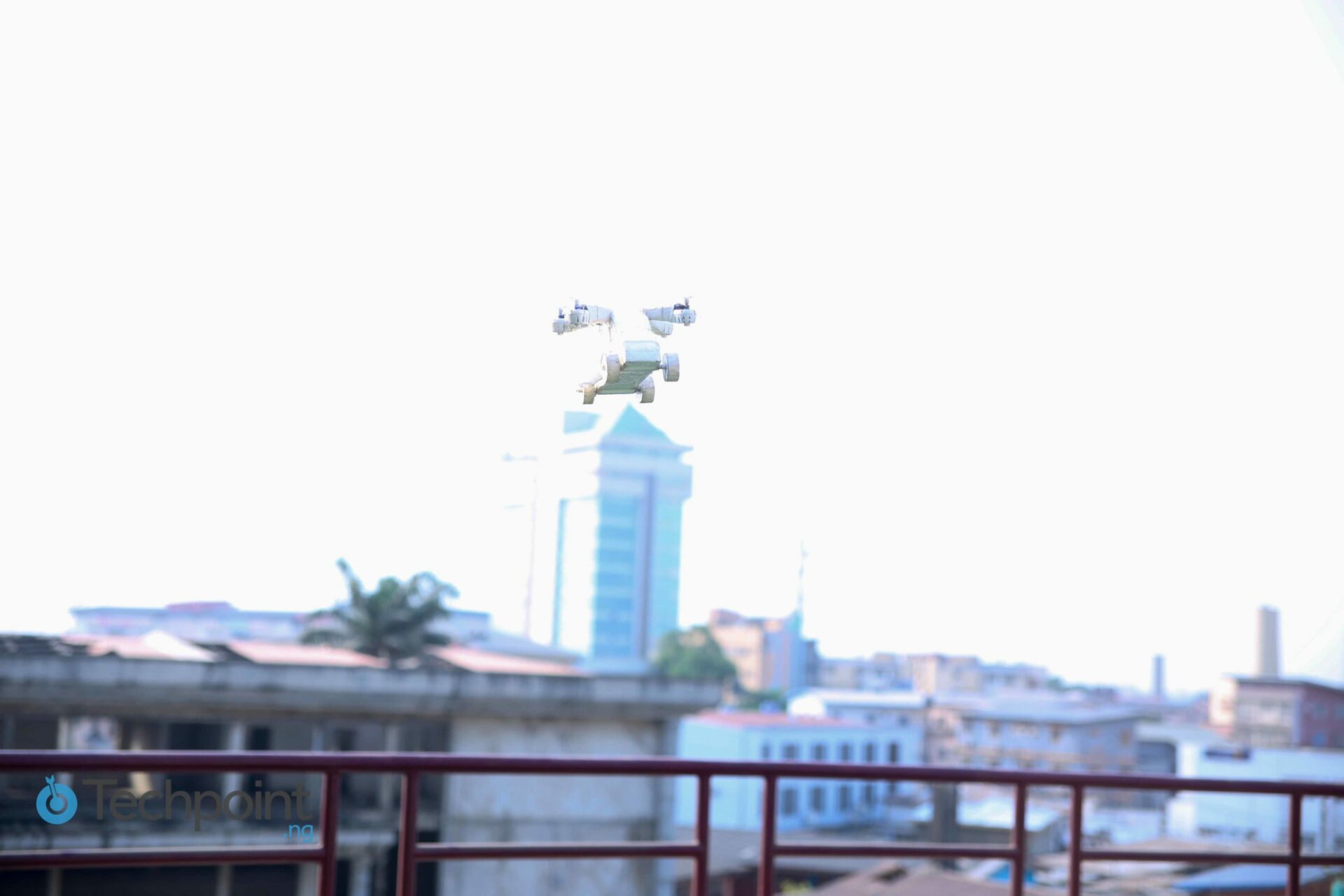 The Flying Car can also go above 30o meters in the air as its flying technology is similar to the drone. It is just a hybrid of a functional motor engine that moves the tires and a flying engine.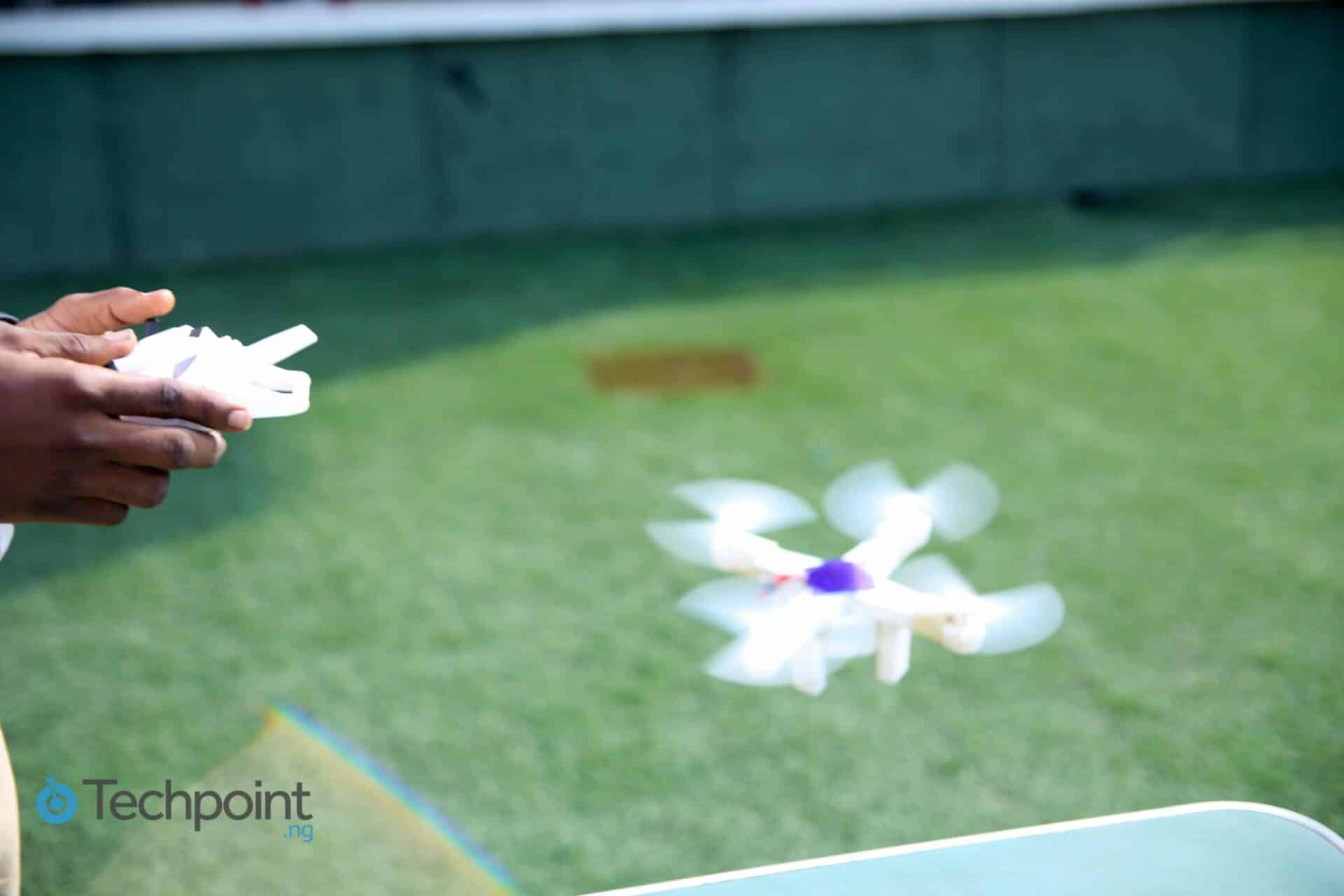 Having built all these from scratch without formal training of any sorts, I beg to disagree with the "tweaked prototypes" label. This young man struggling against the odds to do the seemingly impossible considering the dispensation in Nigeria today is a working prototype of innovative awesomeness himself. I stand to be corrected.
Challenges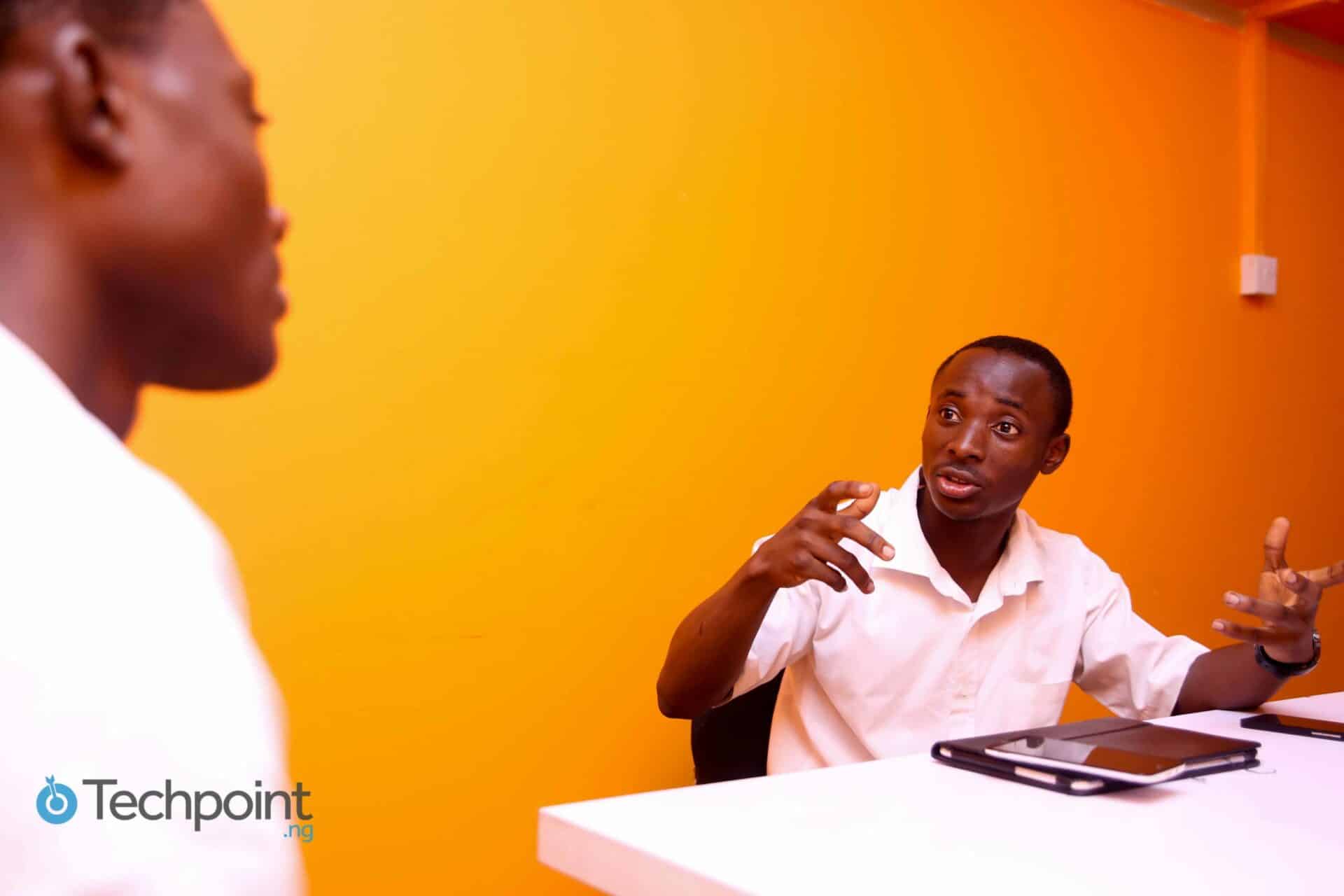 The greatest challenge for the young inventor at the moment is lack of technical know-how. Being a computer science graduate and an aeronautics buff hasn't exactly made the process seamless for him.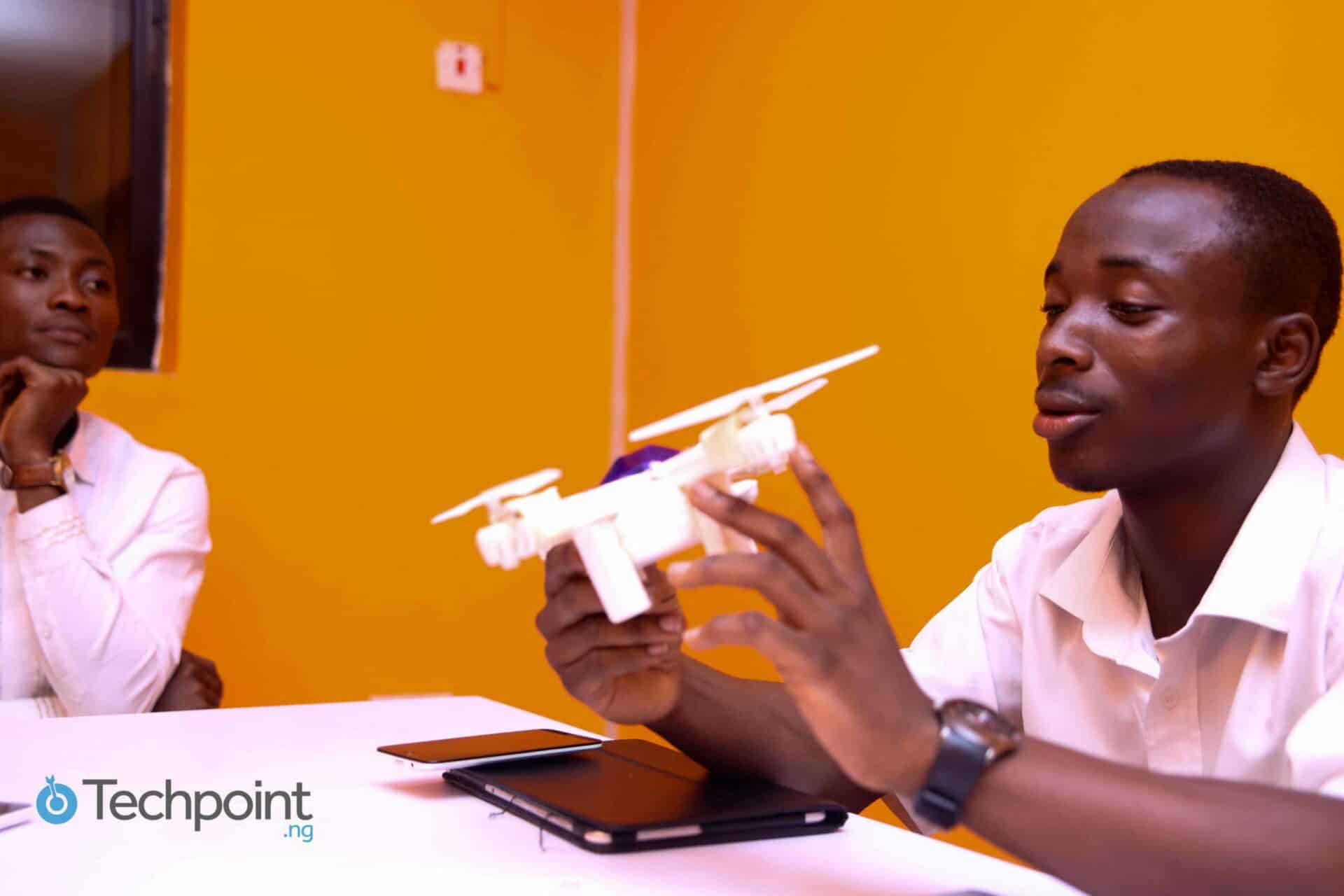 "Most of the things I know, I learnt myself. Reading up online, trying and failing till something is achieved. I wish there was an educational structure for people passionate about innovative pursuits to gain hands-on knowledge in those areas."
Without further probing, we all know most of these facilities that have been set down for purely technical education are not functional and the operational ones are limited in their reach.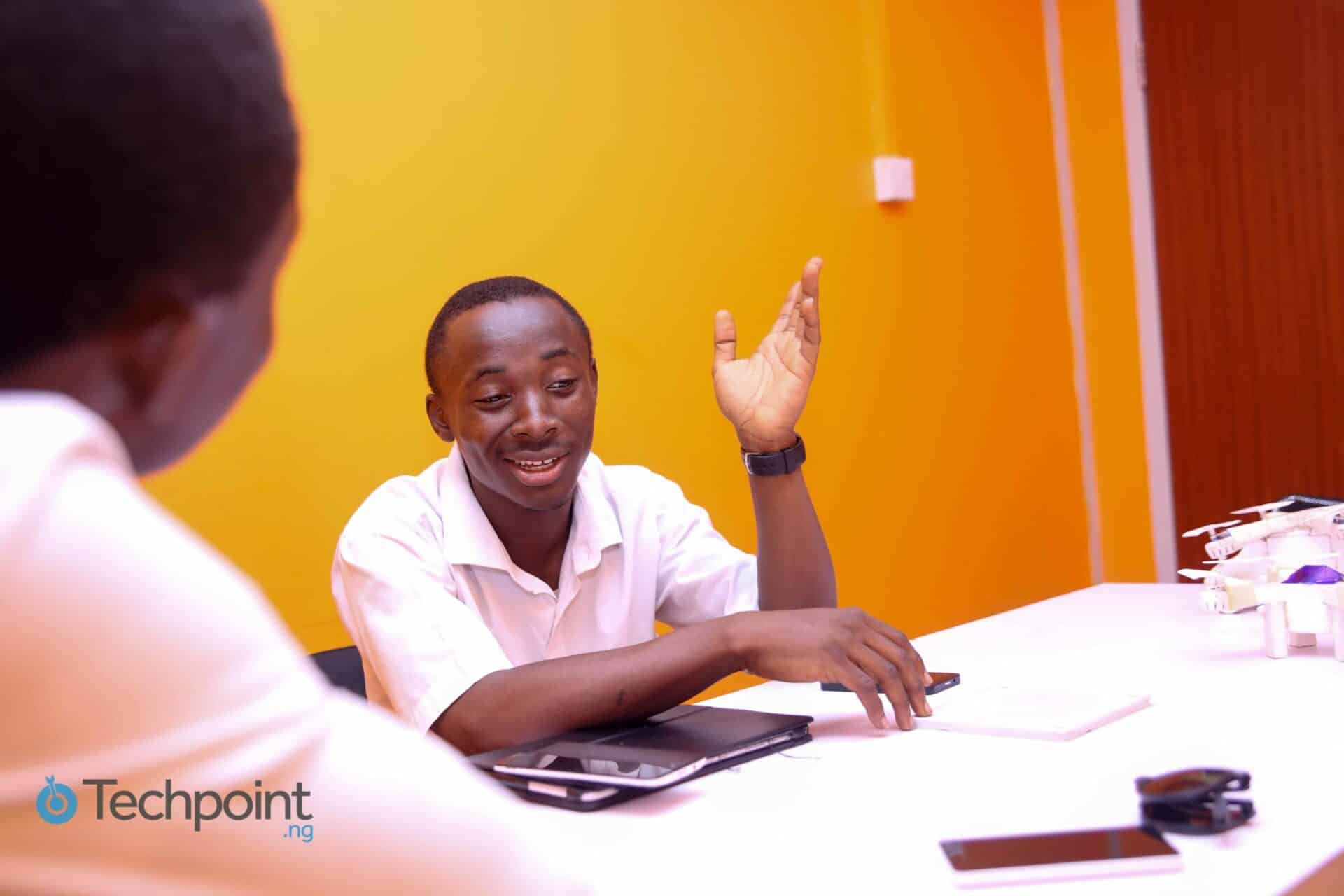 Ayoola feels Nigeria is too dependent on the western world for every bit of technological exploit when there is a lot to look inwards to.
Another challenge for him was sourcing materials to assemble these little engines. The first drone he ever made was an aluminium scarps contraption that was too heavy to fly properly.
"With time, I got to figure out that the lighter the material, the easier it is for the craft to stay longer in the air and be easily manoeuvred."
And the search for a lightweight material finally led to a Styrofoam body that was, in an ironic twist, so light it fell on most landing attempts or turning for the Flying Car. Says Ayoola:
"One time, I was asked to demonstrate how high the drone could go and I went all in. The drone went so high into the sky that I lost sight of it and had to build another prototype."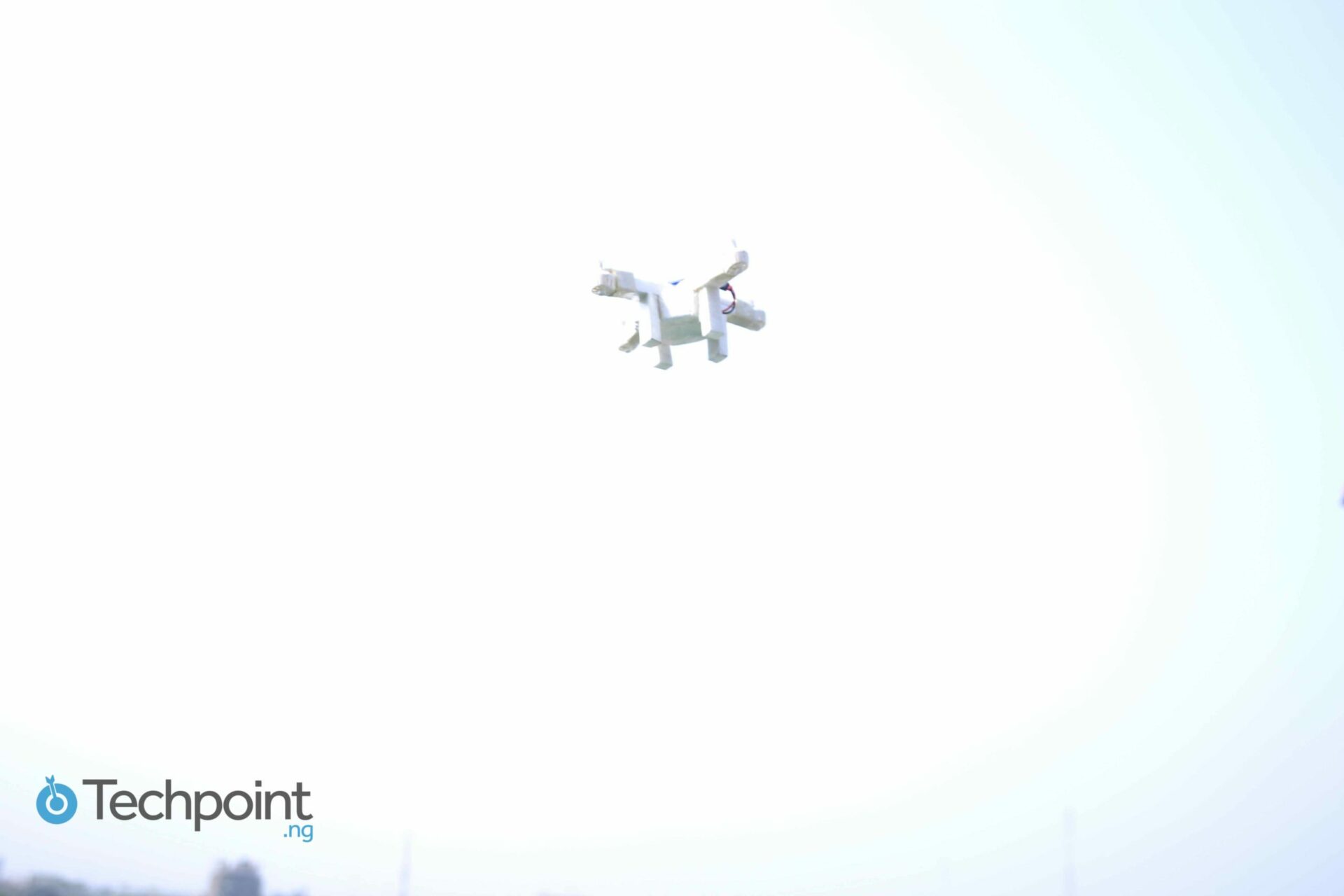 "The white colour of the Styrofoam against the white clouds is a camouflage that would never fail to confuse anybody any day,"
The problem of a good body was one that 3D printing would solve effectively without any qualms. But 3D Printing when pesin never chop? Really?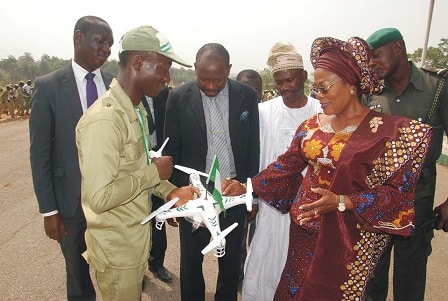 "My NYSC was in Egbedore Local Government Area of Osun state from October 2014 to November 2015 and during that period, I used the drone as my project of sorts in camp and it attracted a lot of attention. The Director General of NYSC and the Deputy Governor of Osun State also came to see the drone in action.
And according to Ayoola, through that period until now, he has written to every relevant government agency, parastatal and research body, yet no reply.
"They always say they would get back to me, but they never do.", says Ayoola.
Innovation culture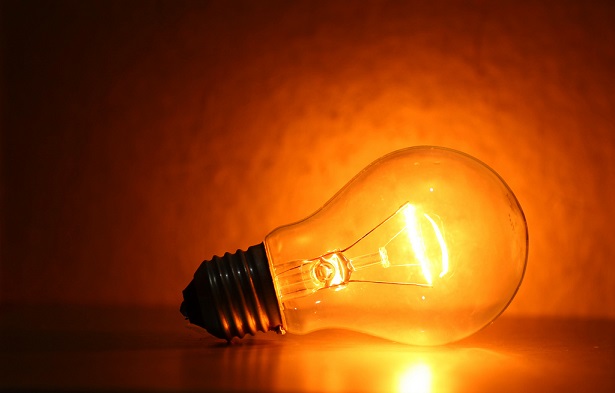 There are a million innovators like Ayoola in Nigeria today who have the gift, passion and drive to revamp the Nigerian tech space from a hardware angle. Creating practical solutions that would make everyday life more enjoyable and also putting Nigeria on the map of global technological advancement.
But young people like this need massive support from the government, companies, corporate bodies and even individuals. Technology seems to be the roadmap to Nigeria's new glory, so let us all support innovation wherever it rears it's beautiful head. Be it in the form of an Ayoola or somebody else. Support innovation to grow Naija.