Back in August of 2015, Walmart executives paid a courtesy visit to the Governor of Lagos State, Mr. Akinwunmi Ambode to further affirm the giant retailer's stance on establishing a presence in Nigeria.
Just yesterday, a tweet posted from a supposed official Walmart Nigeria account engaged Nigerians on Twitter.
Nigeria are you ready?

— Walmart Nigeria (@Walmart_Nigeria) January 7, 2016
The poll has received varying reactions from Nigerians.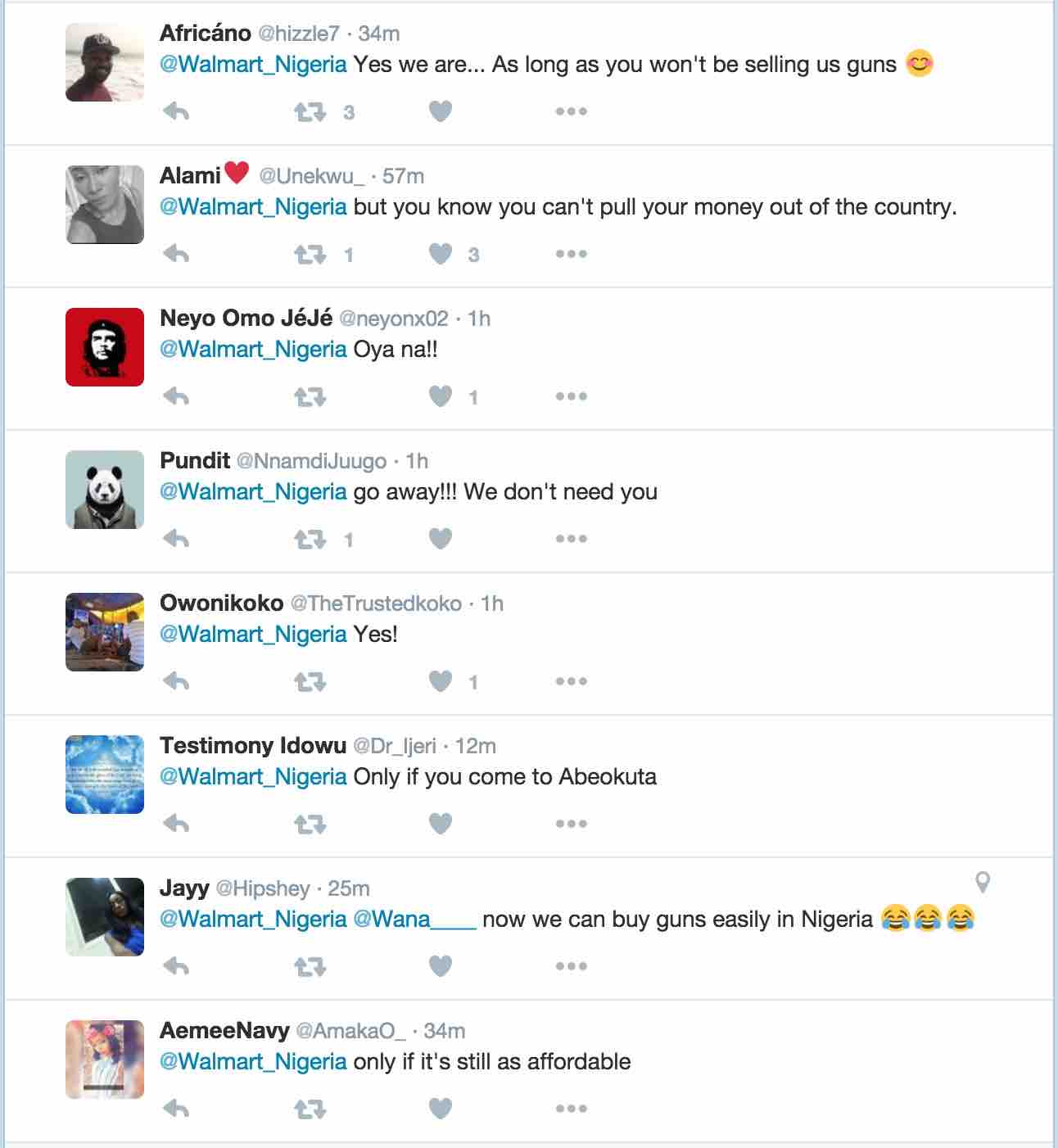 However,  it turns out this account is a fake, as confirmed by the official Walmart global account. 
@Techpointdotng Thanks for asking. This is not an official account and does not represent Walmart. -Rick — Walmart (@Walmart) January 8, 2016
It is definitely advised that Nigerians on Twitter be warned.
Photo Credit: REUTERS