The maiden edition of the Enterprise Technology Challenge at the Co-creation Hub, Yaba Lagos has finally been wrapped up.
Team Paypanda, which comprises of an eight member team emerged the winner of the 48 hours competition and carting away with the sum of NGN1million, while My review and Cash Madam came second and third winning NGN700,000 and NGN400,000 respectively. A whooping sum of NGN2.1 million was the total give-away cash prize for the challenge.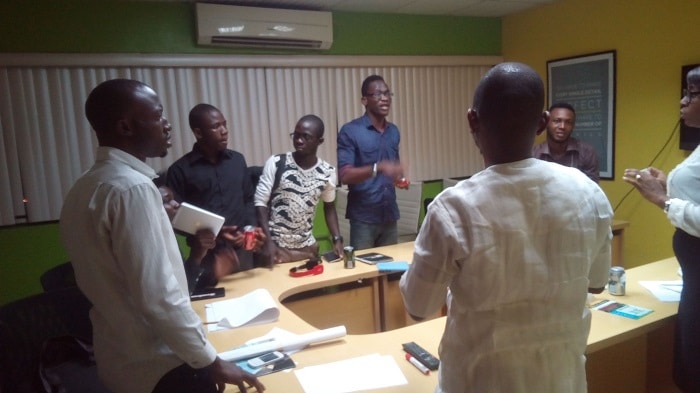 The challenge required participants, whom leveraging on technology and expertise from oracle and deployed to create innovative web/mobile app that solves unique problems experienced by Nigeria's small and growing businesses.
Team Paypanda's presentation was based on an online escrow service that holds funds paid for merchandise till the buyer is satisfied based on the terms of agreement of the seller. Which of course, will solve the trust issues small businesses are facing in the Nigerian market.
All winners, at the Oracle Day Nigeria to be held on November 17th, 2015 will get the opportunity to be showcased and also get strategy and business support from Co-creation hub's pre-incubation programme.
The challenge was supported by Oracle Nigeria, Tenece and Co-creation Hub.