Data from the TeleGeopgraphy's GlobalComms Database has revealed that there are now 7.1 billion mobile subscriptions across the globe and Africa shares 912 million of this, representing 12.8% of the global figure.
Looking at the future projection of African population, there's definitely a huge potential for mobile growth on the continent.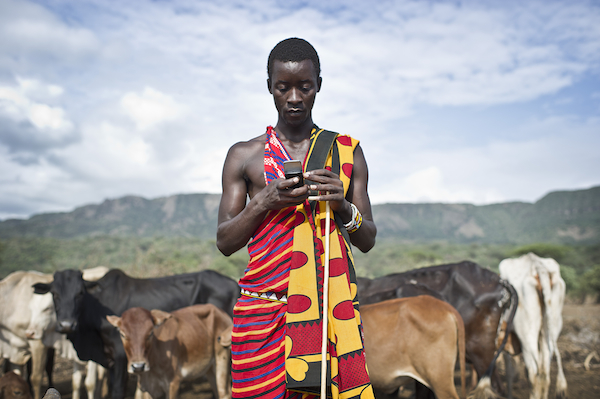 With the world population currently at 7.32 billion, mobile subscription is expected to surpass world population towards the end of the year.
There is also room for continued growth throughout Africa, where wireless penetration stands at just 81% — well below that of any other region. 2G remains the dominant mobile technology, by far, accounting for over 75% of the continent's 912 million subscribers. While 3G continues to gain popularity as it becomes more widely available, LTE is still almost nonexistent in Africa, with less than 0.5% of mobile subscribers using the technology as of Q1 2015.
Europe recorded 138% wireless penetration rate, the highest by any region, and this is despite a fall in mobile subscription by six million.
Asia tops the table with 3.7 billion mobile subscriptions, with two countries accounting for 2.3 billion subscriptions - China and India. But more than 270 million Asians are still without a cell phone, an indication that the continent is not close to saturation.
Image credit: Oxfam