In 2013, Simeon Ononobi of SimplePay won a ticket to Geneva to compete against the finest startups from 36 countries in the Seedstars World competition. He emerged 1st runner up to secure $330,000.
The Seedstars World event is back in Nigeria and 10 startups have been selected. They will all pitch at the Seedstars Lagos event on 31st of July, at Oriental Hotel Lagos for a chance to win ticket to pitch at the Seedstars World in Geneva, Switzerland.
Three of these startups were selected at the pre-event that was held in Abuja. The winner in Lagos will then be invited to Switzerland to represent Nigeria in the final round, which will take place in February 2016. The Startup wining in Geneva will go home with up to 500 thousand USD in equity investment.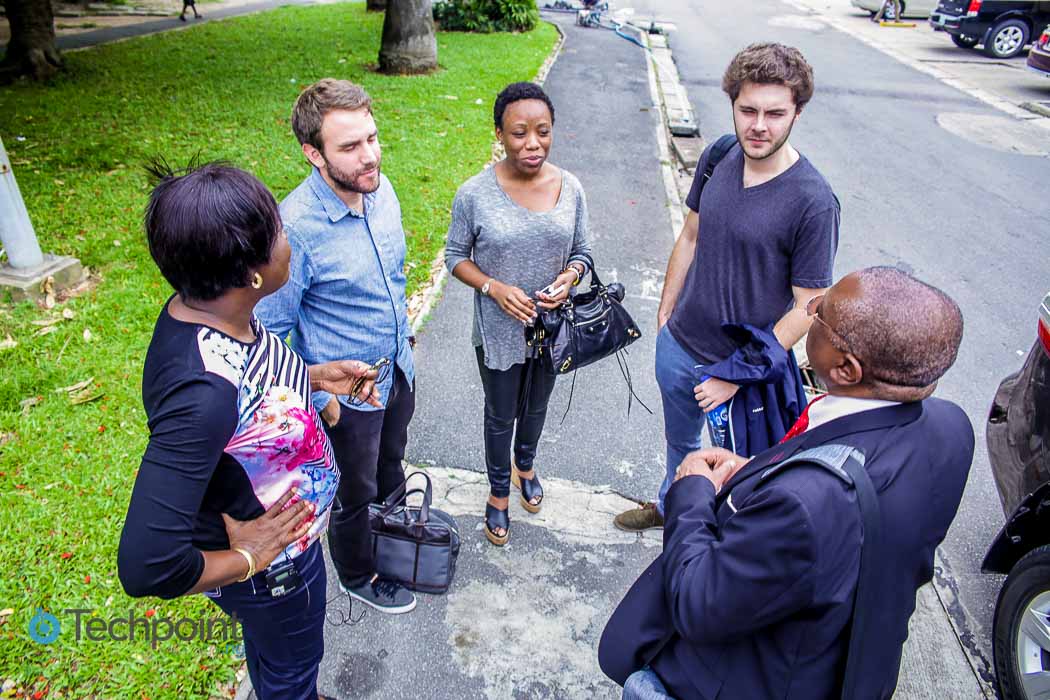 Seedstars World has expanded its competition to include more than 50 countries for 2015 (up from the 36 countries of the 2014 edition.) Past participants have raised USD 20M together, providing employment to +360 employees all around the world.
A new addition to the competition this year are the Investments Tracks. Seedstars World has partnered up with lastminute.com group to source the best travel startups, and with a top financial institution (to be announced soon) to find the most innovative FinTech company. Each of these Investment Tracks will have a USD 500K equity prize for its winner, with the association of one of the biggest players in the industries as an added bonus. Various other prizes can be won outside the tracks such as the Space Prize, a USD 50 thousand grant awarded by Inmarsat and AP-Swiss. All regional winners of the local events will be invited back to Switzerland to pitch at the final event in March 2016 in Switzerland.
Here are the 10 startups to Picth on Friday.
MyQ
CEO: Ishiaku Gwamna
MyQ is a mobile application that provides queue management, passenger loading and ticketing services to the transportation industry.
Hello Tractor
CEO: Jehiel Oliver
Hello Tractor has developed low cost smart tractor that connects their owners with farmers requesting timely tractor services via SMS.
Bazar NG
CEO: Somide Olaoye
Bazar NG is Marketplace helping businesses to increase their sales revenue by promoting their products and reaching out to more customers online.
Food-I-Like
CEO: Biebele Somiari
Food-i-Like.com is the quick and easy way to order your food online from your favorite restaurants and have it delivered to your door.
Skarabrand
CEO: Raymond Umeh
Skarabrand is a curated ecommerce website where Nigeria's 50m+ internet savvy consumers can review, select & buy a wide variety of affordable furniture.
CowriePay
CEO: Malik Itopa Sule
CowriePay - Payment Gateway, allowing merchants to easily provide Instalment Payment Plan options to customers at the Point Of Sale.
Talentbase
CEO: Ozioma Obiaka
Talentbase is building a lightweight and easy-to-use mobile/web-based HR & Payroll Software for targeting 20milllion SMEs in Nigeria
NerveFlo
CEO: Silas Okwoche
NerveFlo is a unified digital content distribution system for the next billion people in Africa and emerging markets (i.e. iTunes for Africa).
MBills
CEO: Elvis Esharegharan
Mbills is a web/mobile app that aggregates frequently consumed services & assist users to conveniently search,view & pay for these services.
Intellectric
CEO: Seyi
Intellectric aims to immediately reduce the cost of power for homes and businesses (by at least 30%) ensuring that their power comes from one source.
The 10 startups will be joined by one more startup selected from Uberpitch, to make it 11 startups pitching Seedstars Lagos