Autobox has over the past months, in a bid to serve its ever growing customer base as well as reach out to yet-to-be reached car owners, continued to innovate and find ways to crack the tough terrain of car repair in Nigeria.
Autobox started out as a purely e-commerce startup with a clear mission to supply GENUINE car parts to millions of Nigerian car owners. With support from the Co-creation Hub, it has grown its user base, network of reputable parts dealers, as well as improve its offerings to Nigerian car owners.
Over the past months, the startup  have come to understand that Nigerian car owners don't want to just buy parts, but want to FIX their cars. This is why they have made the transition from a solely e-commerce platform to a platform for car owners to fix their cars without stress, to match the yearnings of Nigerian car owners.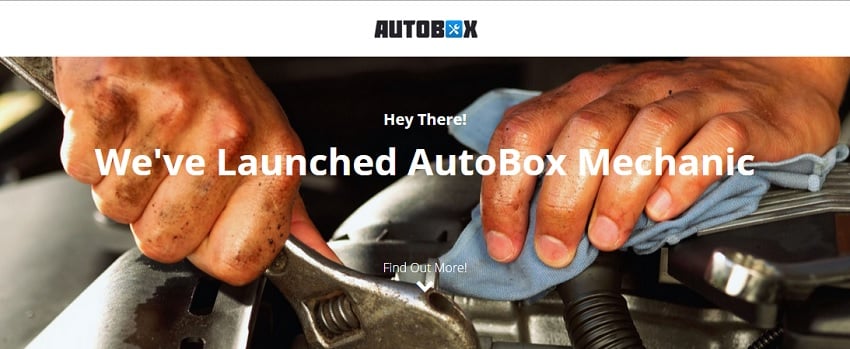 The new and improved platform is a great improvement from the previous version. It offers new and exciting features -- the first of its kind in Nigeria & Africa at large. With over 20,000 vehicle parts in inventory, the platform now allows car owners to:
Run quick diagnostic test online before even heading to the workshop or calling for a mechanic.
Book mechanics online to get their cars fixed right at their doorsteps-home or office. No longer do car owners need to head to the workshop waiting endlessly for their cars to be fixed. We have partnered with some of the most reputable mechanics to fix your cars.
Fixed online price quotation for selected jobs. No more shady or hidden quotes from scrupulous mechanics.
Online Dashboard to track jobs done on their car.
Warranty on jobs from our mechanics as well as parts.
"We are on a mission to make the repair and maintenance of your vehicle, simpler, more pleasant and less expensive", says Autobox Founder, Charles Philip.
The new service - Autobox 2.0 - is live at autobox.ng.
Photo Credit: Lynn Friedman via Compfight cc