This year, ImpactLabs will be teaming up with the Technology Innovations Lab at Bells University to teach engineering the way it's ought to be taught.
ImpactLabs are a team of Nigerian M.I.T and Harvard engineering alumni that are on a mission to make sure engineering is taught with hands-on practical education to enable students develop creative solutions for immediate problems in their community through technology.
They have worked independently in various research facilities on different projects to develop solutions relevant to the countries they were previously based in, and they are now teaming their efforts to champion a cause as noble as Facebook's Internet.org, however on a smaller scale.
"Our aim is to help high school and university students use technology to solve problems in their communities using local resources. We plan to organize yearly summer workshops and support exciting student projects over the course of the year. High school students develop a sense of social responsibility as well as creative problem solving skills, while undergraduate students supplement their regular classes with hands-on implementation experiences. A future goal of ImpactLabs is to establish a design workshop so that students can continue to develop innovative solutions beyond their summer workshop experiences."
ImpactLabs' curriculum is modeled after MIT's design for development (D-Lab) which focuses on optimizing technologies for nations. The curriculum is spread over the core themes of optimizing technologies for developing countries which include:
Development - addressing how the quality of life of low-income households can be improved by adaptation of low-cost and sustainable technologies.
Energy - engaging students in understanding and addressing the applications of compact, robust and low-cost alternative energy technology including, micro-hydro, solar, or wind turbine generators along with theoretical analysis, design, prototype construction, evaluation and implementation.
Education- emphasizing experiential and project-based learning to nurture creativity in youth around science, technology, engineering, and math. Application of modern best practices to overcoming education challenges such as limited resources, language barriers, large class sizes, and entrenched pedagogy are discussed.
Waste - emphasizing the multidisciplinary approach necessary to understand waste management in low-and–middle income countries with case studies on successful waste management businesses.
Health - exploring how to design medical technologies that address local health problems and discussing in-depth the current state of global and local health challenges.
Design - addressing problems faced by underserved communities with a focus on design, experimentation, and prototyping of products that significantly improve lives in these communities.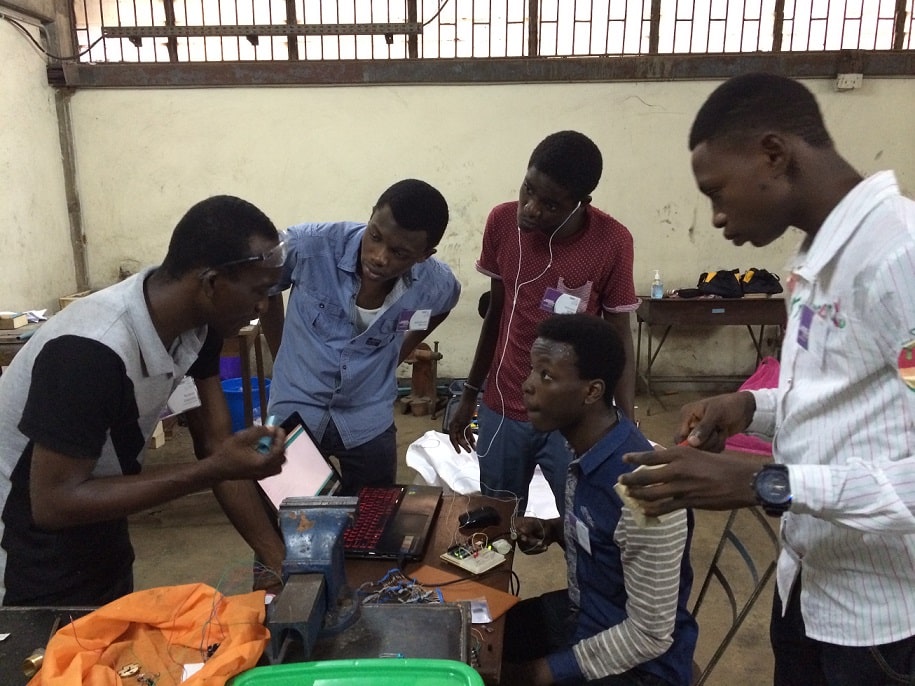 They began this journey in 2014 when they hosted their first ImpactLabs program at Unilag which was attended by 22 students over 12 days. They were given background lessons in energy, water, and biomass with hands-on design and construction techniques in these fields coupled with career development advice. The students were grouped into 4 teams, given a budget of N5,000 and came up with different projects including: Water level alert system for private homes, Cheap and reliable air conditioning, desalination and water level alert, water purification system for fish ponds and a low-cost solar purifier.
All of these projects were built primarily with the intention of usability in the community, while being supported with practical designs improvising with materials that abound within the community space.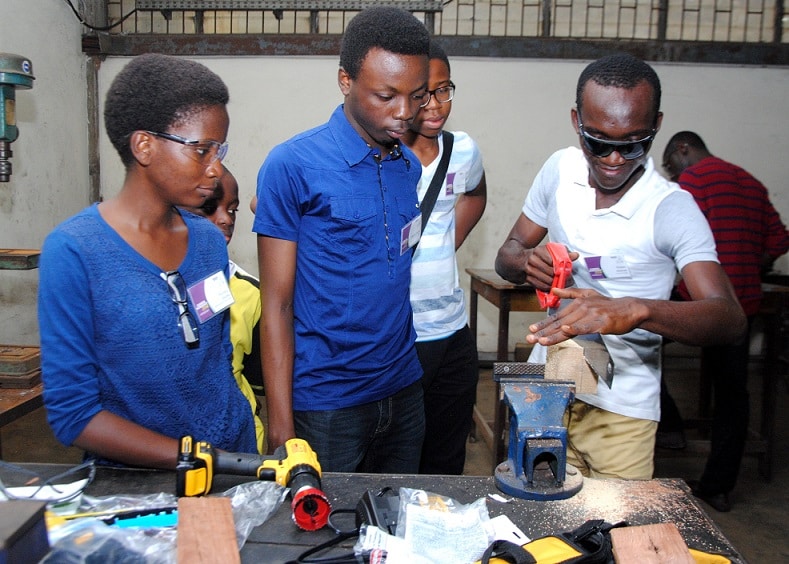 They might not know this yet but if they successfully scale, the work they are doing is going to inspire the next generation of engineering heads with moonshot agendas. They are presently being funded by grants from MIT, and a few other private donors and companies.
This year, they are collaborating with the technology innovations lab at Bells University of Technology to teach software and start-up expertise with regards to engineering design. The focus of this year's program is on Health, Sanitation and Agriculture. The program is residential and will run from 10th of August to 21st of August at Bells University.
Applications are ongoing until June 27th. Female students are especially encouraged to apply. The program is completely at no cost to the student. You can follow the progress of this project on their official Facebook Page.