Yesterday, an official Twitter account for the President of The United States was opened. The name of the new account is @POTUS, and the account immediately attracted thousands of followers. Especially  since its first tweet was really funny:
Hello, Twitter! It's Barack. Really! Six years in, they're finally giving me my own account.

— President Obama (@POTUS44) May 18, 2015
One such followers was @billclinton, the former president whose wife, Hillary Clinton, is running for the democratic nomination for president.Bill Clinton and POTUS engaged in some delightful election-related banter when Bill said:
Welcome to @Twitter, @POTUS! One question: Does that username stay with the office? #askingforafriend

— Bill Clinton (@BillClinton) May 18, 2015
A not-so-subtle nod to Hillary Clinton's bid for the White House.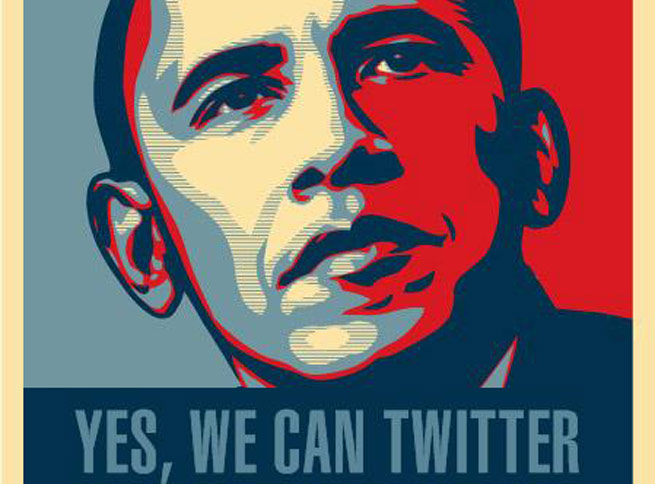 Obama replied with his own joke, suggesting that Mr Clinton might end up with the @FLOTUS handle, reserved for the first lady:
Good question, @billclinton. The handle comes with the house. Know anyone interested in @FLOTUS?

— President Obama (@POTUS44) May 18, 2015
The US secretary of state, John Kerry also sent "a big #WelcomeToTwitter" to Mr Obama:
A big #WelcomeToTwitter, @POTUS. Always proud to be part of your @Cabinet team. https://t.co/9nRrOvjxyN

— John Kerry (@JohnKerry) May 18, 2015
But the best greeting had to have come from the parody account for Francis J Underwood, the Machiavellian president played by Kevin Spacey on House of Cards, was not as warm. "Welcome, @POTUS," it read. "You're late."
Welcome, @POTUS. You're late.

— Francis J. Underwood (@RepUnderwoodSC) May 18, 2015
And there will be suckups. Piers Morgan also reached out to Mr Obama on Twitter, advising the president to read his upcoming column on the US response to.....I really don't care about this part; just read the tweet. (SNORE!)
Welcome @POTUS - you may want to read my new column on ISIS & what you should do about them. Posting in a few minutes.

— Piers Morgan (@piersmorgan) May 18, 2015