You guys already know my Friday morning ritual of scouring the web for the best movies showing closest to me. Well, today was a very special day, because I didn't only find the best movie of the week, but most likely the best of the entire year.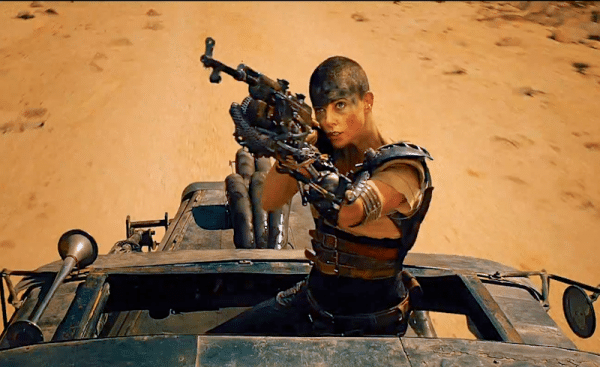 Mad Max: Fury Road currently has the best reviews from critics (99% positive) and audiences (93% positive) I've seen in a very long time, and what's even better is that you apparently don't need any knowledge of George Miller's three prior Mad Max movies to thoroughly enjoy this one.
The movie features the very talented Tom Hardy as the titular Mad Max, a man determined to wander the post-apocalyptic wasteland alone, but finds himself joined by Furiosa played by the luminous Charlize Theron, a fugitive imperator, and her band who are all trying to escape a savage warlord.
The reviews state that it's a feminist action adventure like no other (finally), with Charlize Theron stealing the entire movie from her equally talented co-star. The action sequences are reportedly breath-taking, and the stellar graphics make Transformers and the Avengers pale in comparison.
With some critics uttering the word 'Masterpiece' I find myself itching to leave the office to go see it, but I have to wait till Odun is ready. So, if you're wondering which movie to spend your money on this weekend, look no further than Mad Max: Fury Road.