Since the launch of the Konga Marketplace in April 2014, over twelve thousand sellers have registered and are actively trading from their stores on Konga.com. And Konga has been hard at work making selling easier for all the registered merchants, including the new complimentary cards customized for them, in partnership with Printivo.
In that vein, Konga has again announced a major upgrade that is set to make selling even easier - the 'Self-fulfill' model. The Konga Self-fulfill model launched this week and the platform is now opening up to sellers all across Nigeria as opposed to only sellers in Lagos.
'Self-fulfill' basically means that all sellers on Konga.com have the option to adopt more efficient, time-saving methods of shipping their orders directly to customers. In this model, sellers now have more flexibility and control in the management of their stores from the point where an order is made till it get into the hands of the customer. Merchants  who wish to, would still be able to use  Konga's delivery service, KExpress as well as other competitive shipping agreements negotiated by Konga with reputable courier partners.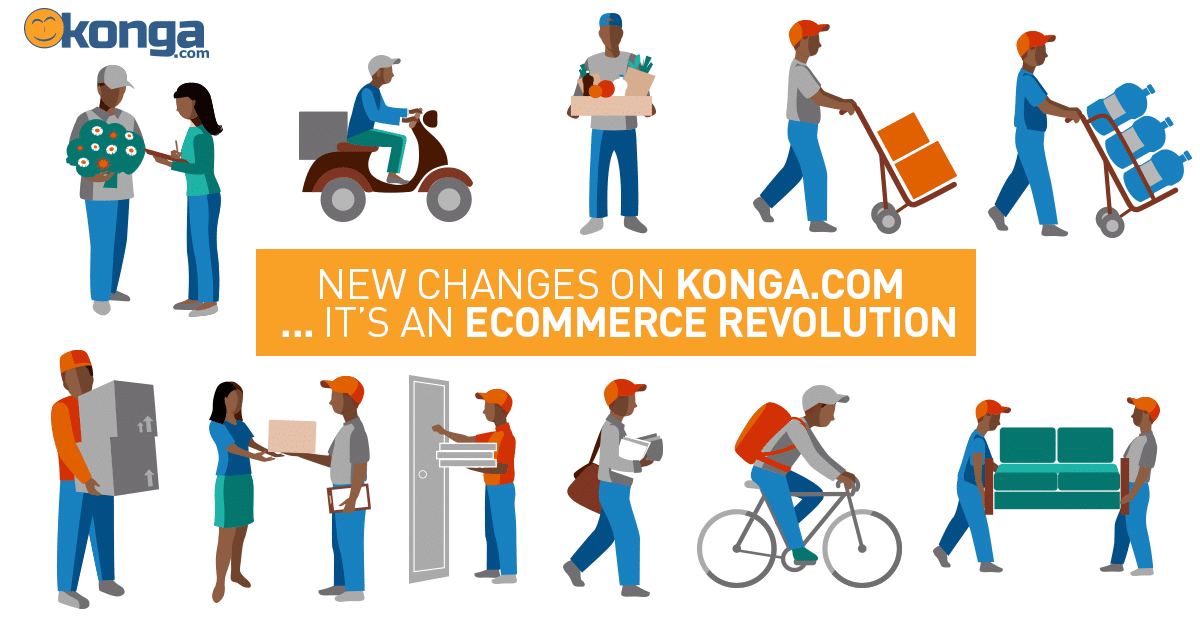 This upgrade to our service offering heralds a myriad of online shopping benefits to Konga's buyers and sellers and will further advance Konga's mission of becoming the engine of trade and commerce in Africa. - Konga's CEO, Sim Shagaya
With the pay on delivery option in the Self-fulfill model, Merchants can now receive payments directly from the buyer when deliveries are made, ensuring more liquidity for their businesses and better control of their finances; and shoppers on Konga can expect faster and more flexible delivery, with the elimination of some processing requirements that were necessary with the old operating model. Furthermore, delivery charges would now be set by Konga sellers and would be largely dependent on the weight and size of the order.
Fingers crossed for 'cheaper or free' shipping offers.
Some new features on the site to support the new model and give its users more security include indicators that show what locations a certain product can be delivered to, the number of successful sales made by a seller, the number of a particular item sold, and product reviews from other buyers. Customers also have the opportunity to rate a product, its seller and his/ her overall experience.